My skin has never been something I've been particularly proud of.
I'm a classic case of going on the pill at age 17, to try and balance hormones and the havoc they were raging on my teenage skin. It settled, and I've been "ok" with it ever since. It hasn't been great, but it hasn't been anything I couldn't handle with foundation and concealer.
However, we hit a serious bump in the road this past March – during Cape Town Fashion Week – so, if nothing else, my skin has a fantastic sense of humour. My skin's texture seemed to change overnight – it was rough, uneven, and brought with it a delightful breakout across my chin area. Exactly what I needed to help me feel super-glam, right?
As I turned 30 a few months ago, I figured this was my skin giving me a bit of a wake up call, and begging for some TLC. I asked a two of my most trusted skincare gurus (I'm looking at you, Kelli and Candice) and Dermalogica was a recommendation that kept coming up. It was no surprise – I had used, and loved, the range a few years ago, but as my skin was mostly OK, I couldn't justify the expense. How naive I was.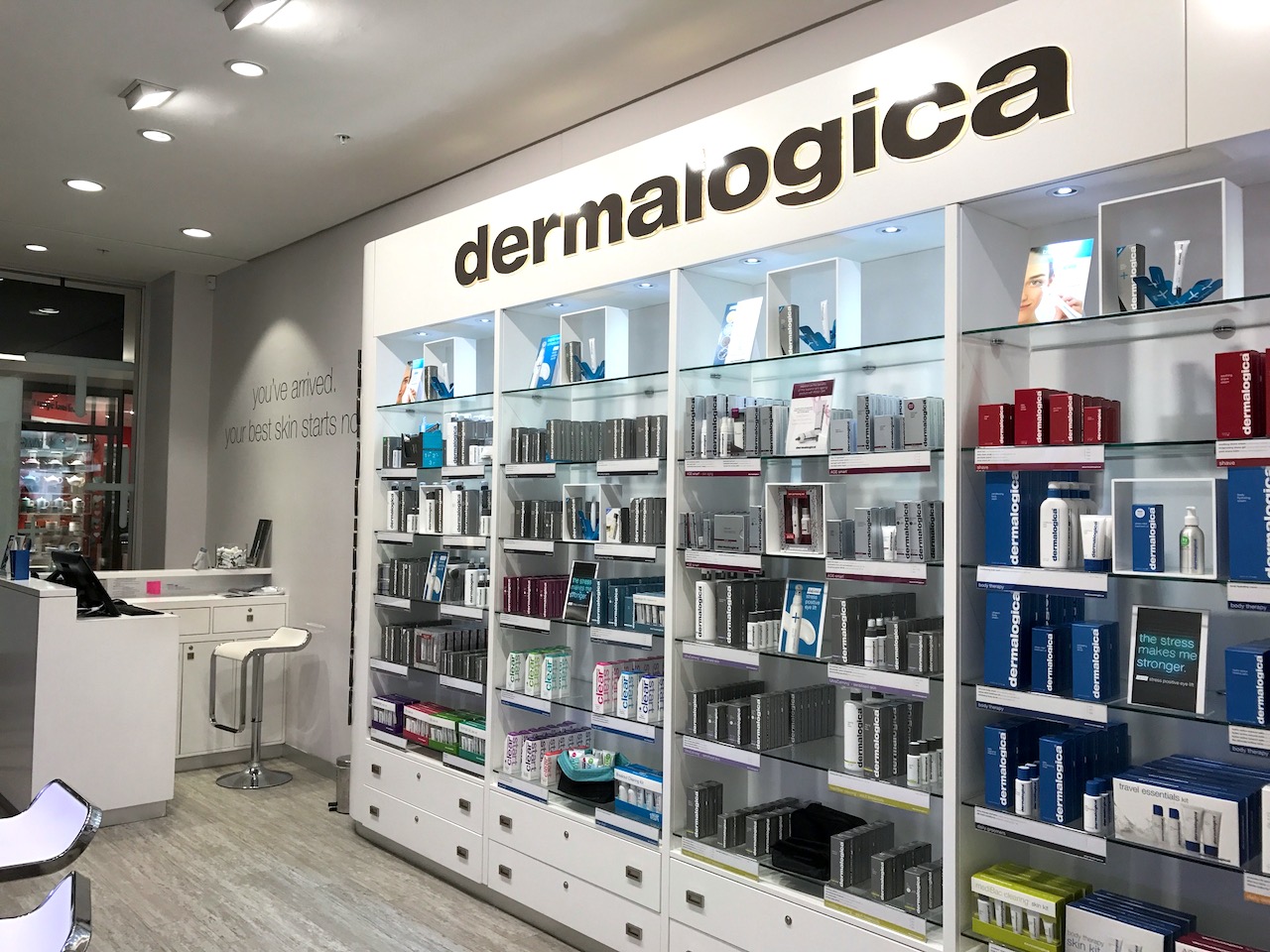 As Dermalogica is a prescription skincare range, it's highly recommended that you go in for a face-mapping analysis. This service is 100% free and takes approximately 15 minutes – you just need to book in advance. Your face is divided into 14 zones and categorised according to its "symptoms". You can find your closest branch here to book.
I was surprised to find out that my skin was dehydrated – as I drink almost 3L of water a day – but, was told that less than 1% of this makes it to our skin, so I hope at least my other organs are benefiting from this hydration.
The congestion, however, came as no surprise. Little bumps and tiny blackheads had taken up residence on my chin, forehead and cheeks. Pretty much everywhere – and, one of the main reasons I felt it was time for a professional skin intervention as, no matter how much I cleansed and exfoliated, nothing seemed to get rid of them.
I walked away with a collection of product samples, so I could try the recommended products before investing in the full-size items. Of the five that were recommended, the Precleanse and Daily Resurfacer stood out in particular – the first is the lightest oil that emulsifies with water, removing all trace of makeup, and the second comes in individually-packed finger pockets – so you simply wipe the exfoliating liquid over your face. Clever.
I'd highly recommend making an appointment at one of their concept stores and getting a professional analysis of your skin – you might be surprised by what you learn.
dermalogica