I've mentioned before, that my favourite part of fashion week was meeting designers I've been following for years.
This includes Leigh Schubert – who I completely fan girled over – Isabel de Villiers, and of course, Ruff Tung. I first discovered Ruff Tung on Spree a few years ago, via this dress. Earlier this year, I was fortunate to be able to add it to my wardrobe (in black) – and, while wearing it for the second time, quite literally bumped into Bridget – part of the duo behind the brand.
That was at the fashion week launch party, and having bumped into her and Ludwig throughout the rest of the week – I can now properly say that I'm in love. Designing gorgeous clothes for real women, I now have a wish list going filled with their designs on Spree.
And, side note – separate shout out to Spree for making it so easy to support local designers. Have a look at their range of South African labels here and feast your eyes on our talent.
So, after our chance-meeting-over-a-black-dress, Ruff Tung offered to dress me for one night of Cape Town Fashion Week. I left the choice entirely in their hands, so when I was handed this cityscape kaftan from their SS16 collection, I knew I made the right call trusting them. I've now mentally dubbed them "Masters of the Drape", as their dresses just flow so beautifully – accenting your shape, not hiding it.
While I dressed this up for fashion week, I had a suspicion that it would work equally well as a casual piece with sneakers – and, I think I was right.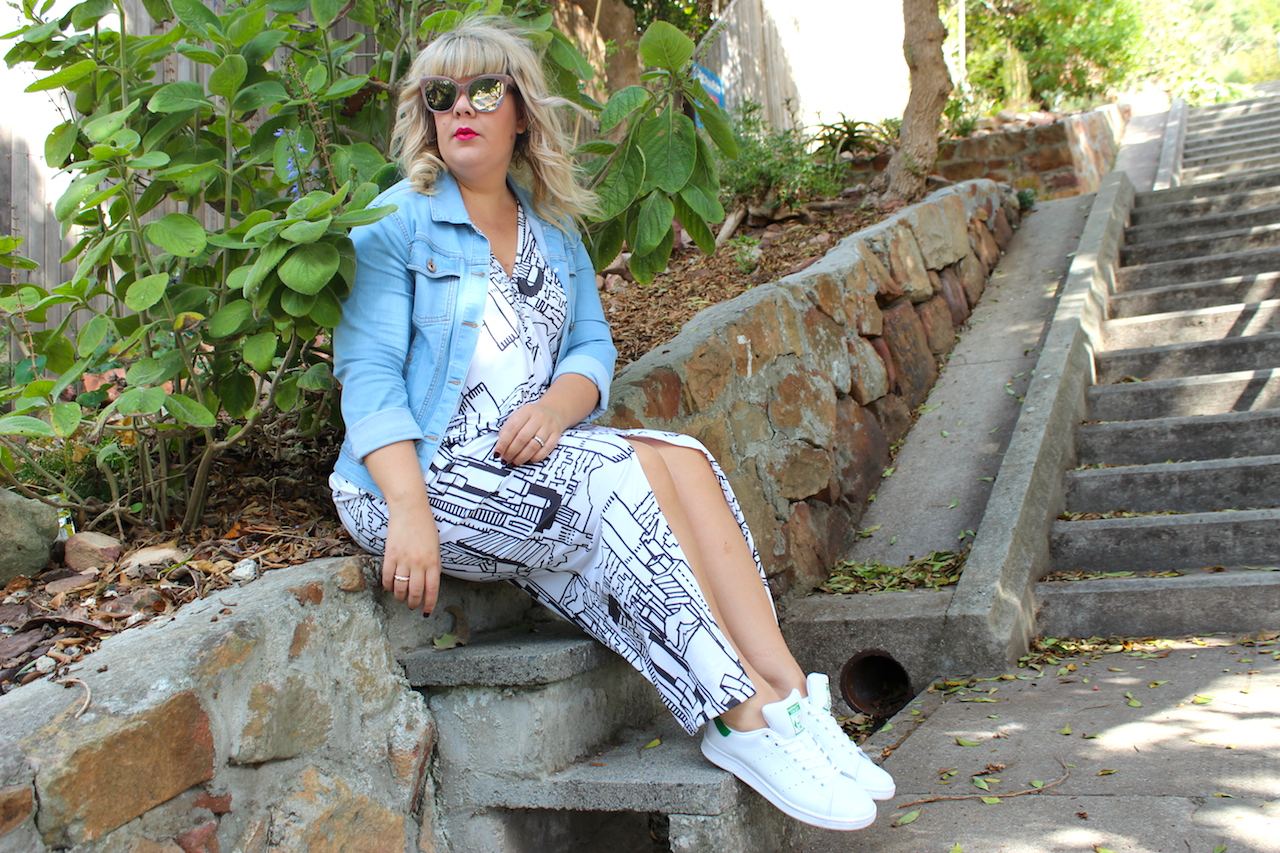 If you're keen to see what other gems they've been working on, I've included three dresses that have caught my eye below (and two are on sale!)
You can shop Ruff Tung's entire collection online here.
Note: I was offered a dress to wear and received no other compensation for this post. 
ruff tung
south african designer
spree.co.za