A random Tuesday made special by a great meal.
Beautiful, light and bright, Harbour House is perched on top of Constantia Nek, with views across their vegetable boxes, all the way down the valley. Even though we arrived on a particularly gloomy autumn evening, the dining area was anything but – with high, white ceilings and exposed brick pillars, it was welcoming and elegant, without being sterile.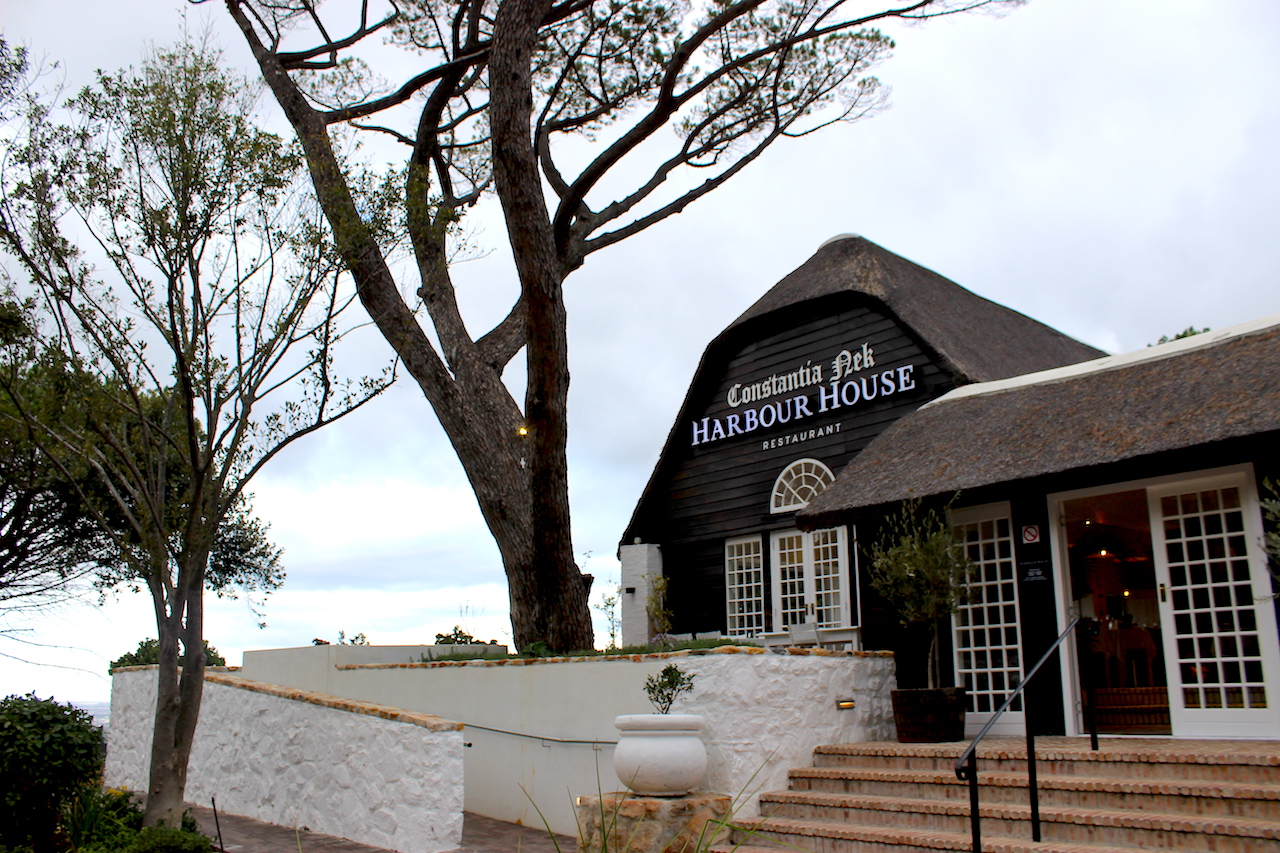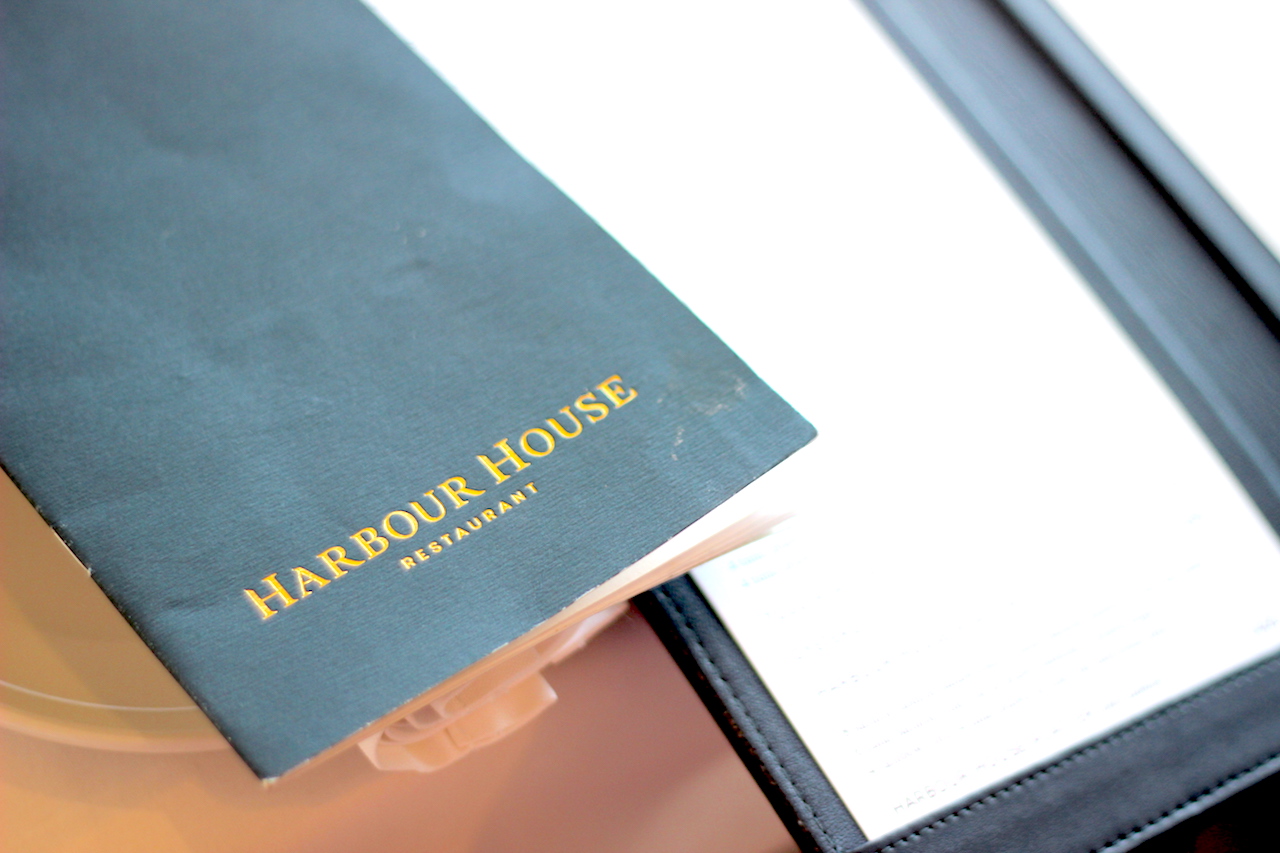 Getting into the menu – because, let's be honest – we're here for the food, it's a feast of classics done exceptionally well. The offering is extensive, from sushi to steak – which can be a dangerous move for a restaurant to make, but, Harbour House seems to excel at everything they put forward.
We started with the West Coast Mussels, steamed in white wine, garlic, onion, garden thyme, cream and served with toasted ciabatta and the steak tartare – dressed in a Marie Rose sauce, with toasted ciabatta and baby leaves.
The mussels were, in a word, perfect. Plump and ocean fresh, we ordered extra ciabatta to mop up the creamy garlic sauce, and quickly polished the plate. Luke said his tartare was good – hand-chopped steak, tossed with tomato and served with pesto and balsamic reduction on the plate, he thoroughly enjoyed it.
Mains were a tough choice, with so many options – we finally decided on the grilled prawns and seafood pasta. The pasta was perfectly cooked, and the sauce delicious, with a decent smattering of seafood throughout. The prawns were delicious, and large – but, at R265 for the portion, I did feel they were a little on the pricey side. Given that a main portion of my starter mussels would be R150 – and just as delicious – I'd go that route if I were to choose again.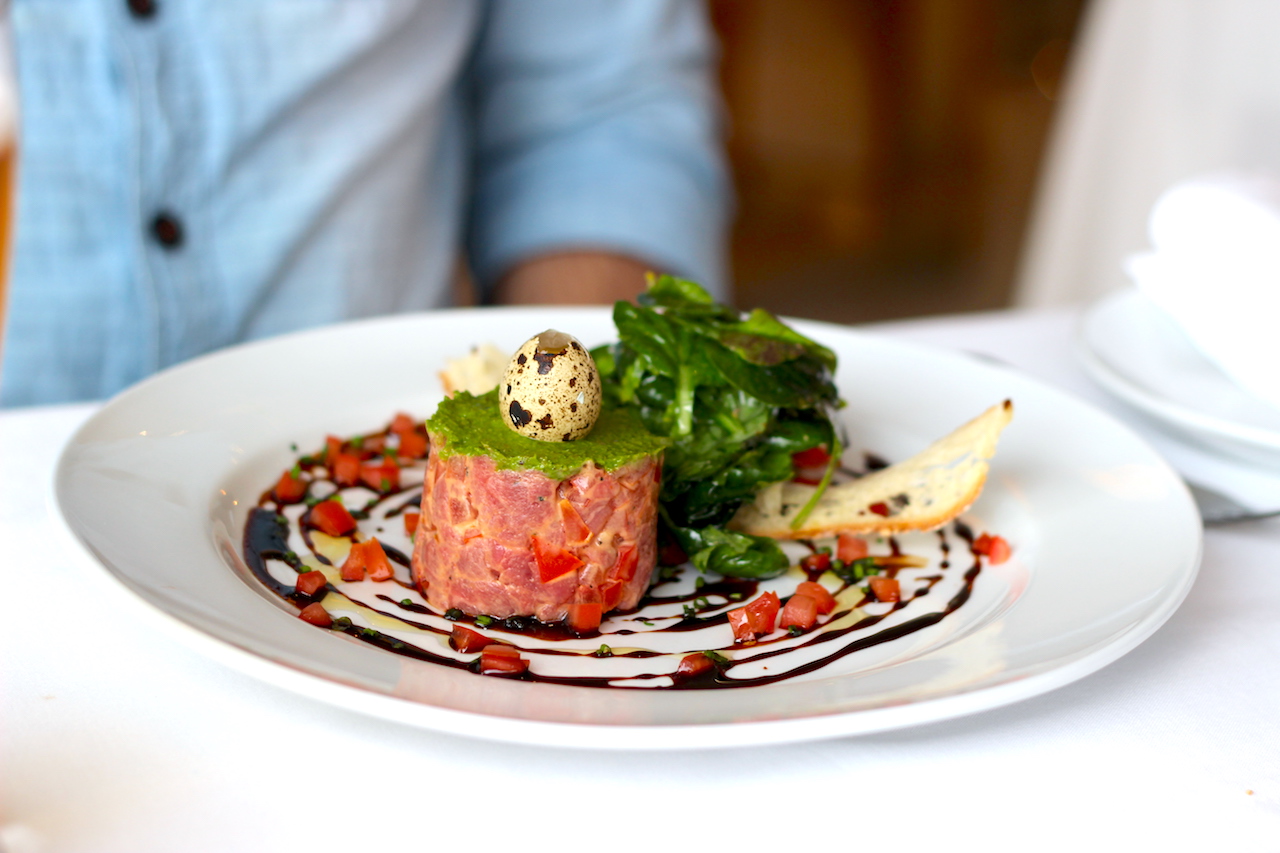 Neither of us could forego the temptation of the dessert menu, so I chose the classic crème brûlée, while Luke went out of his comfort zone with the New York-Style baked cheesecake, and accompanying glass of Frangelico. Considering he barely finished his pasta, I was pretty impressed at how quickly and easily he polished off dessert, pausing only to compliment Harbour House's suggested drinks pairing. It was two thumbs up from him.
My crème brûlée was good, with visible vanilla seeds and a good crack to it. It was the perfect portion size, and also – quickly devoured. You wouldn't have guessed that it was the last of three courses.
So, the verdict? Even though the menu is large, I really don't think you can go wrong – or be disappointed – no matter what you order. We left full and happy, and there's really not much more you can demand of a great restaurant. Recommended.
Note: We enjoyed our meal as guests of Harbour House. All views and images are my own.