We were recently invited to visit the latest restaurant in the Kove Collection, Lily's, in Mouille Point. Choosing a lazy Sunday lunch, we feasted in the weak winter sunshine.
Serving "contemporary comfort food", it seems to have been quickly embraced by locals – with many hopeful diners being turned away. Lily's is new and popular – and reservations are needed. The dining area is much more open than I anticipated, with two sides flowing to outdoor tables. While I'm sure this will be closed on cooler days, I'd recommend bringing something warm, just in case.
Lily's doesn't currently have a liquor licence, but after an overindulgent weekend, we were more than happy with sparkling water. Let's just say that the idea of comfort food was very appealing. Luke started with the garlic, white wine and cream mussels, while I had "broccoli every which way" – tempura, charred and pickled, with creamed goat's cheese.
Luke's portion was particularly generous for a starter, but nevertheless, happily devoured. Mine was delicious, and finished equally as enthusiastically – but, over our two courses, we did notice that the meatless dishes were decidedly smaller portions than Luke's meaty mains.
Next, was Lily's Fried Chicken for the Mr, and the "serious mac 'n cheese" for me. Again, another generous portion for Luke – two very large pieces of oh-so-tender chicken, he barely made it through. Mine was tasty, but not quite as impactful.
Dessert was a triumph for both of us – with me choosing the "Please Sir Can I Have S'mores" and Luke going for the "Espresso Yourself".
Mine featured a toasted marshmallow ice cream, on crumbed peanut butter biscuit with chocolate ganache – while Luke's perfect chocolate fondant came with an equally good espresso ice cream and a smear of chocolate caramel.
Both served as decadent, perfect ends to the meal.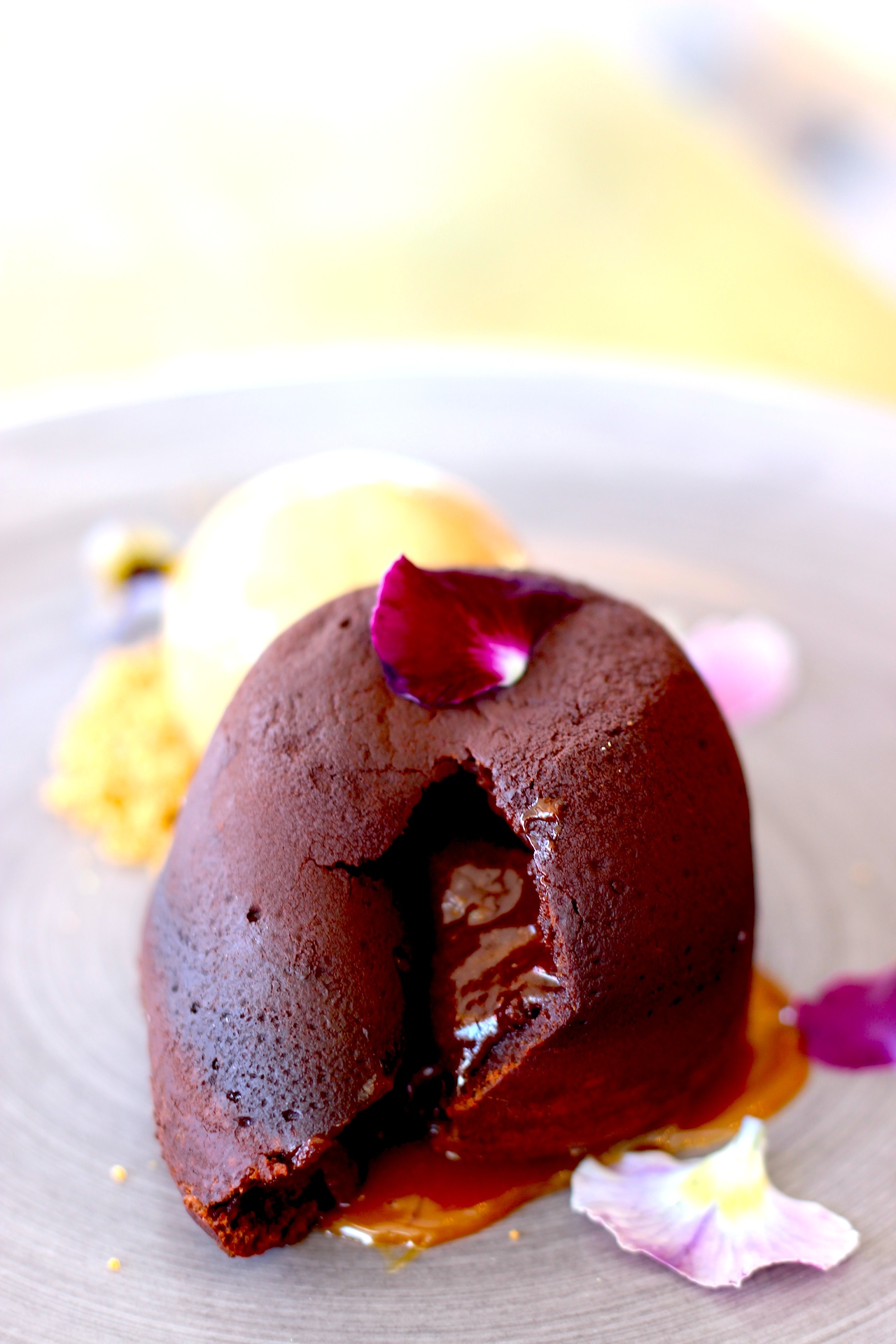 It's a beautiful spot, with an extensive menu that will please almost all diners – from vegan, to the health-concious and full-on meat lovers. In summer, I expect the diners who were turned away to form queues down the sidewalk. This is going to be one popular spot.
Note: We enjoyed our meal at no cost for review purposes. All views and images are my own.
kove collection