I feel like I hardly need to explain how much I love shopping online.
So much so, that when I saw a new online store name in my Instagram feed, I immediately felt like I was losing my touch. I mean, for someone who lives online, how could a new store pop up without me knowing about it?
A quick browse on Get This and I knew we had to work together. The dresses were my first port of call, and let's just say that the collection did not disappoint.
This ivory wrap dress from Get This' own label, GT Boutique, caught my eye immediately. I adore the concept of a little white dress, and this is my second addition to my wardrobe. It is, however, my very first true wrap dress. I have wrap-style dresses, or mock-wrap, but this is the real deal – and a little unnerving when you sit down for the first time and realise you effectively have a slit all the way up to there. I laughed.
Moving on from my wrap faux pas, I definitely get the appeal. Showing as little – or as much – of your curves as you like, it really is universally flattering.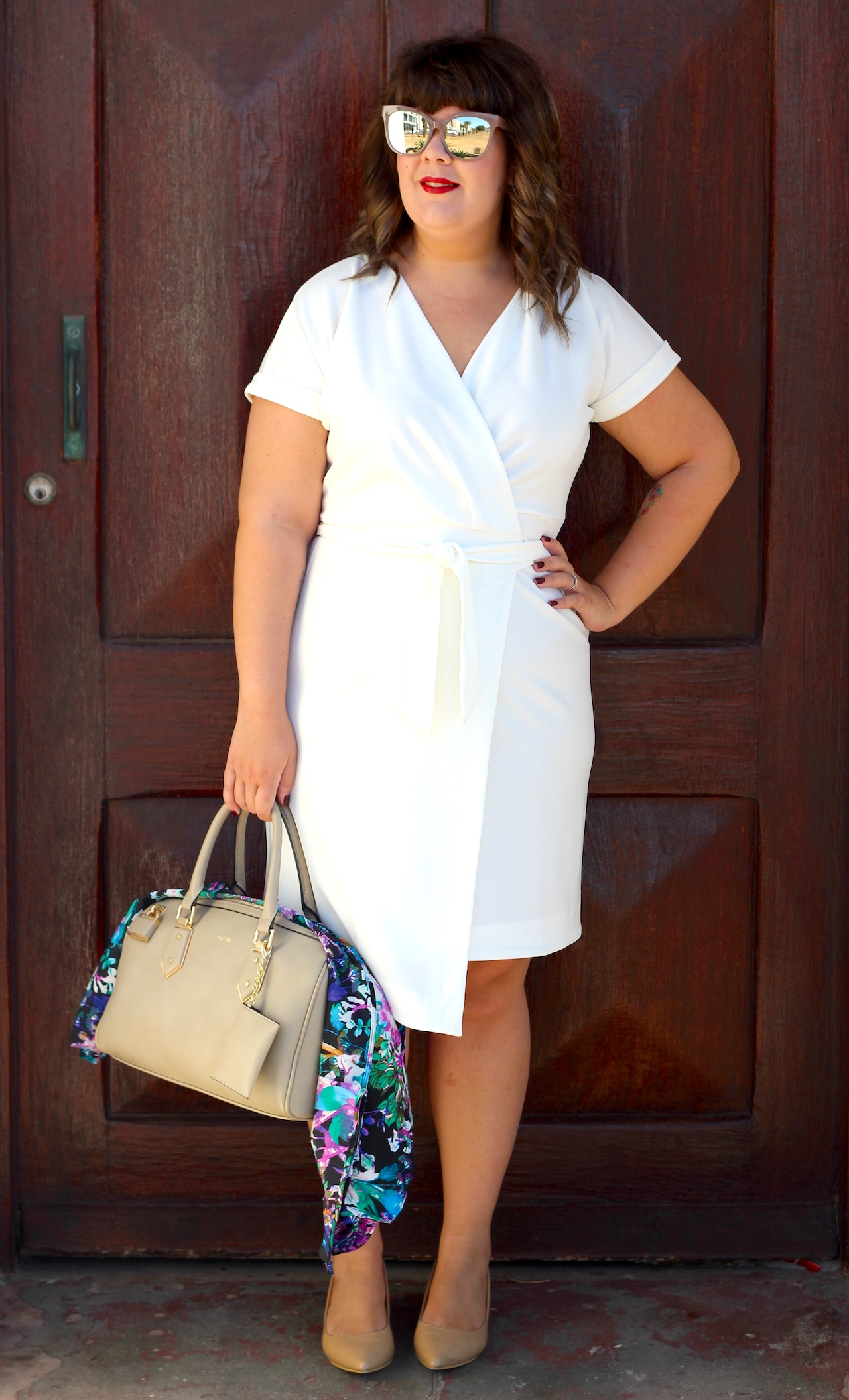 Wearing it to a seaside lunch, I underestimated the chill in the air, so was glad I'd brought my Ruff Tung winter floral kimono with.
Get This is the passion project of Tonya Seiler – the hands-on owner, who has carefully created a "great, trustworthy online store offering a good range of lifestyle products".
She has quickly developed Get This into a comprehensive fashion portal – a quick scroll down on the home page, and you'll find a host of resources, including everything from seasonal trends to the best colours for your skin tone. My ordered arrived quickly, and wrapped in GT-branded paper, which I always feel is a lovely touch.
It's also through Get This that I've discovered a new, local label – Jo Champ. The team kindly sent me a dress from the new collection, and I can't tell you how many times I've already worn it. This floral, sunshine number also caught my eye, but is sadly sold out in my size.
If you're looking to liven up your wardrobe with a few new pieces, have a browse around Get This – I guarantee you'll find something that catches your eye.
I received items to review at no cost. All views and images are my own.