A few Mondays ago we treated ourselves to a great start to the week, by accepting an invitation to review the fairly-new Ben Wei Restaurant in Wembley Square.
Arriving just after 12h00, we were met by manager, Bryn, who advised we let him guide us through the menu and surprise us. With the caveat that there'd be no meat or fish for me, we let him take control.
The Mr started with table snacks of prawn crackers and one of the world's oldest beers, before the official starters arrived. We took in our surroundings – the light, bright restaurant – which, still managed to retain some sort of privacy, even though it is in a centre. Special note should be made of the music playlist – some classic '80s gems, we suggested that the restaurant adds karaoke nights to their weekly lineup. We were miming the words to our favourite songs while we waited, much to the embarrassment of other diners, I'm sure.
Starters arrived – vegetable spring rolls, miso soup and tom kha tai soup to share, and crispy fishcakes for Luke. The spring rolls were perfectly crunch and miso soup one of the best I've had – but, it was the creamy, fragrant coconut tom kha soup tai that stole the show for me. I could have happily had a large portion as lunch in itself.
The Mr's fishcakes were crispy, packed with salmon and tuna – and, more substantial than I anticipated. He devoured them, quickly and happily.
Onto the sushi course, Luke's standout was, unsurprisingly, the Jimmylicious rolls – a prawn and cream cheese sandwich, topped with crispy prawn and a tangy mayo dressing. Highlights of my vegetarian sushi were the inari – the stuffed bean curd boats – and, surprisingly, the hand roll. I normally steer away from hand rolls, but this was fresh, crunchy, packed with flavour and properly delicious.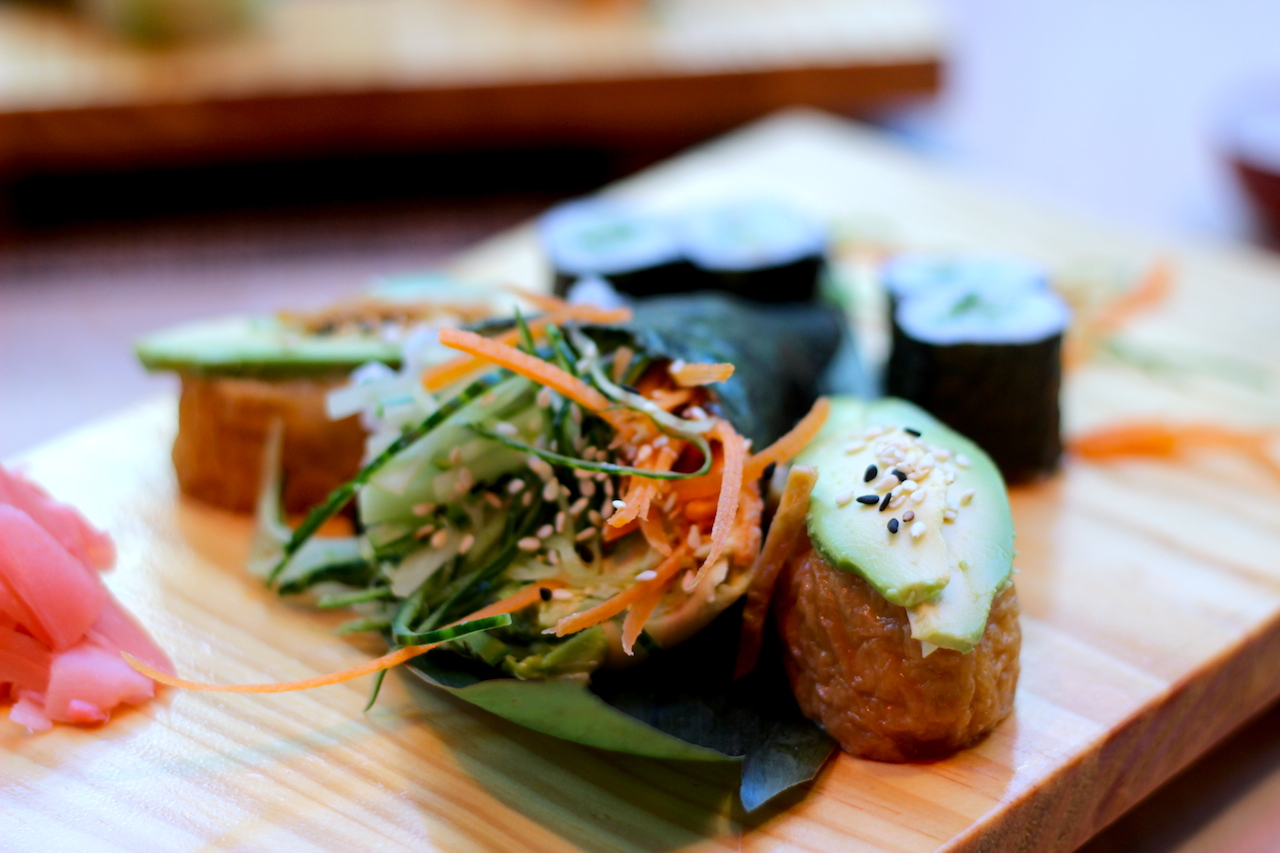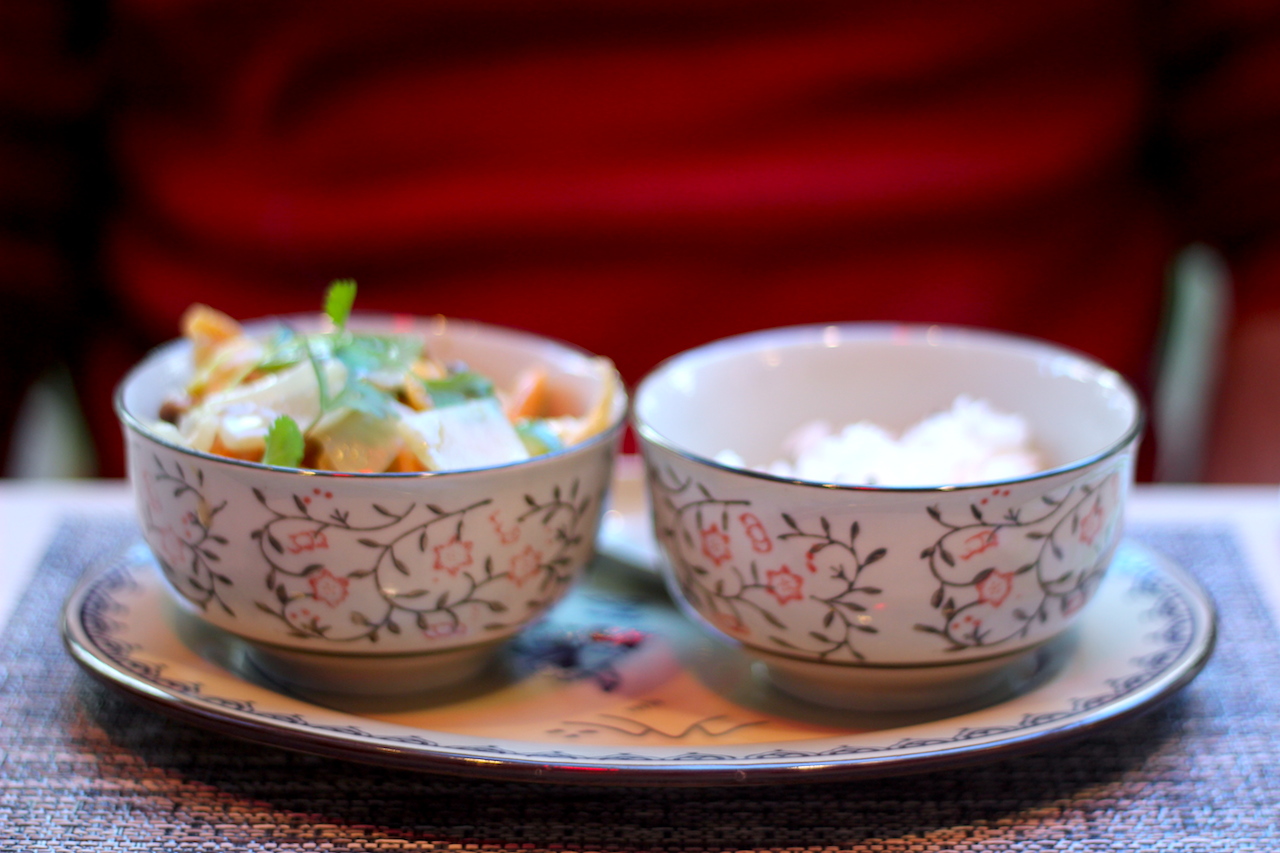 This was followed by a sample portion of green curry for us both – chicken for Luke, and vegetarian for me. While it was perfectly good and tasty, it didn't quite stand up to the tom kha gai. I think because both were fragrant, coconut-based dishes, it was difficult not to draw a comparison between the two – and, the soup won.
We couldn't leave without dessert, to decided to share the lightest option on the menu, the homemade coconut ice cream with berry coulis. Not something I would have initially ordered from the menu – my calorie-loving heart would have gone for the deep-fried ice cream if I had the space – but, goodness me, it was delicious. The subtle coconut flavour wasn't overpowering, it was soft and creamy and perfect with the sweet tang of the coulis. Highly recommended.
If you find yourself in the area and need an excuse for an indulgent mid-week lunch, Ben Wei is an absolute winner. Whether you want to stop in for a quick plate of tasty sushi, or a full-on Asian feast – you won't leave disappointed.
Note: We enjoyed our meal as guests of Ben Wei. All views and images are my own.