We recently returned to La Colombe, to visit the space after their annual closure – which included extensive updates to their interiors, as well as their updated seasonal menu.
Expectations were sky high – and, they were exceeded. Let me tell you why.
Let's start with the basics – we were at La Colombe in April, for our wedding anniversary, so it's been barely four months since our last visit. However, much has changed  since then. Not only was there a new menu for us to indulge in, but also, an entirely revamped restaurant.
"Taking into account the restaurant's majestic setting amongst the trees at Silvermist, we decided to turn the interior into a refined treehouse with a calm, neutral palette, where the forest and the food do the talking," says interior decorator Hayley Turner from Bone Studio, who worked on the interiors.
La Colombe means 'the dove' and you'll see this bird's subtle presence throughout. Firstly, in the majestic, hand-drawn artwork by Lucie de Moyencourt on the main feature wall, and then also the carved wooden doves by local artisan Lameck Tayengwa. The white oiled chevron oak floors, travertine mosaic and hand-cut bespoke terracotta tiles, and the touches of brass and oak complement the crisp white linen of fine dining.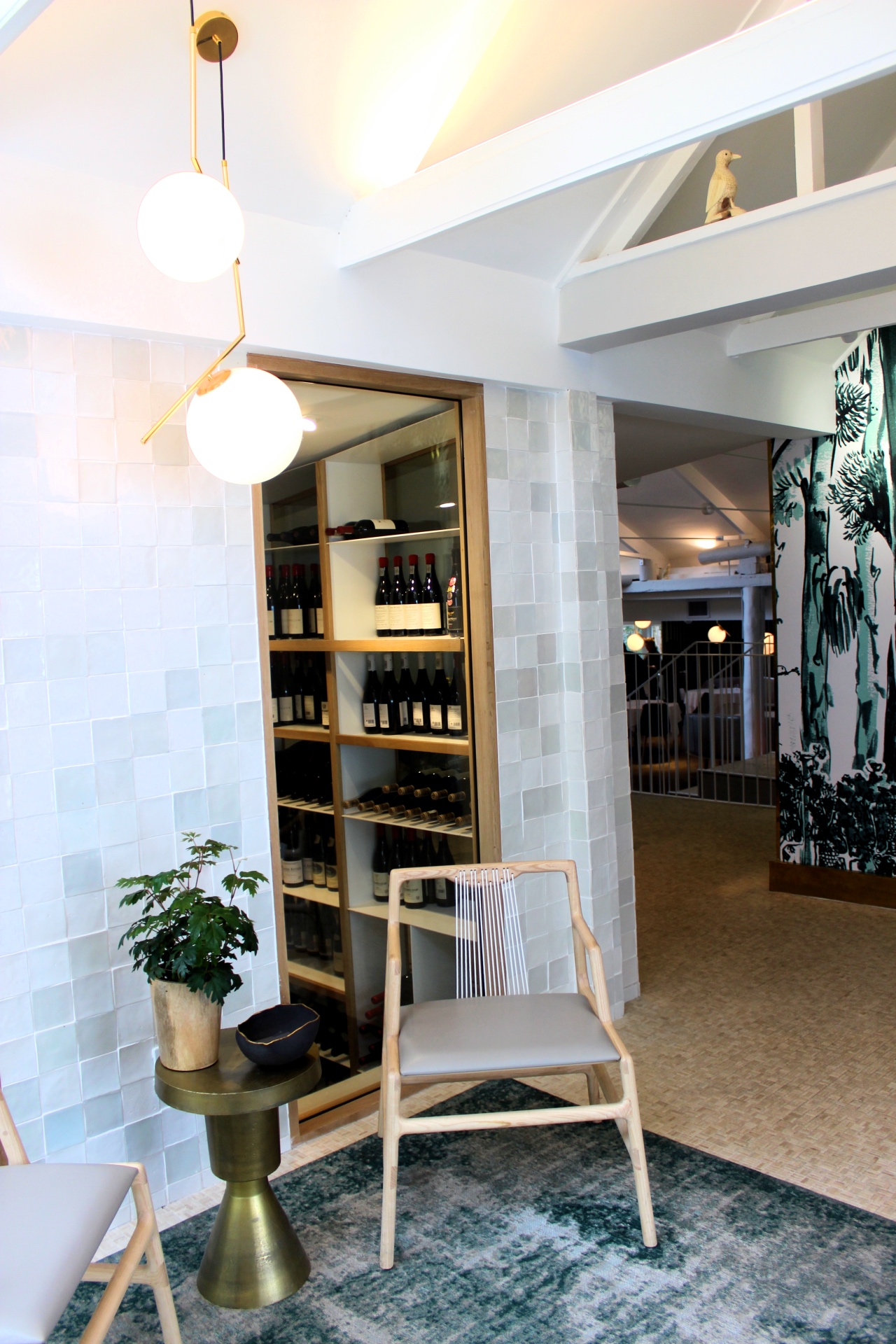 This was La Colombe's biggest update since the move to Silvermist – and, while there was absolutely nothing wrong with the space before – the changes serve as a visual representation for what is to come for Chef James as his team.
"I'm delighted to finally realise my dream of running La Colombe. My team and I are excited for this new and exciting chapter. We'll be keeping some signature dishes on the menu, and can't wait to introduce everyone to the new dishes. First and foremost, is a balance of flavours. I believe food should be delicious and inviting and not overthought, overworked or overcomplicated," says Chef James.
While the departure from Constantia Uitsig was a surprise for almost everyone involved, I now think it was absolutely the best thing that could have happened for the restaurant – giving it the freedom and space to grow and flourish.
And now, onto the food. The experience starts, quite literally, the moment you walk through the door, as you're greeted by a cocoa butter sphere, to cleanse your palate and prepare you for the meal ahead. Word of warning – eat it whole, don't try and bite it in half. We were told that a previous guest had tried this, and before the waiter could warn her, and the liquid centre running down her chin.
Luke enjoyed the normal gourmand menu, while my meal was a combination of the vegetarian menu and seafood-based standard menu, as I don't eat meat. So, some of our dishes were the same, and some of mine were different.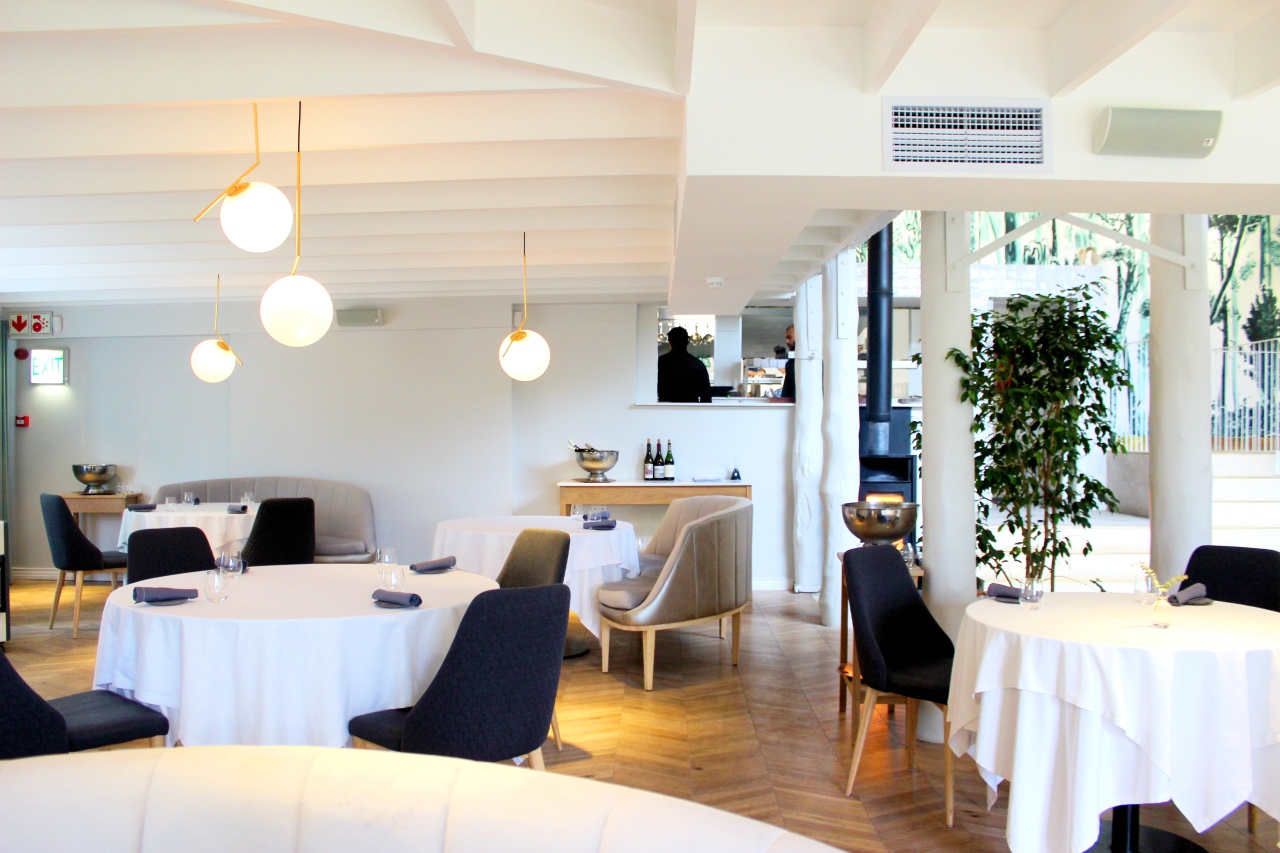 Sourdough, parmesan sablé, roast chicken butter
Ah, how many photographs can I take of bread? All of them, it seems.
Moments into the meal, we both – again- realised how special any visit to La Colombe is. It was our fifth visit, and fourth at this venue, so it can be easy to become a little blasé about it all and forget what a privilege it is to dine here. But, within minutes, the food clearly and loudly spoke for itself. Every visit is different, every visit a treat – you're constantly reminded of how lucky you are to savour the skill that is presented on the plate before you.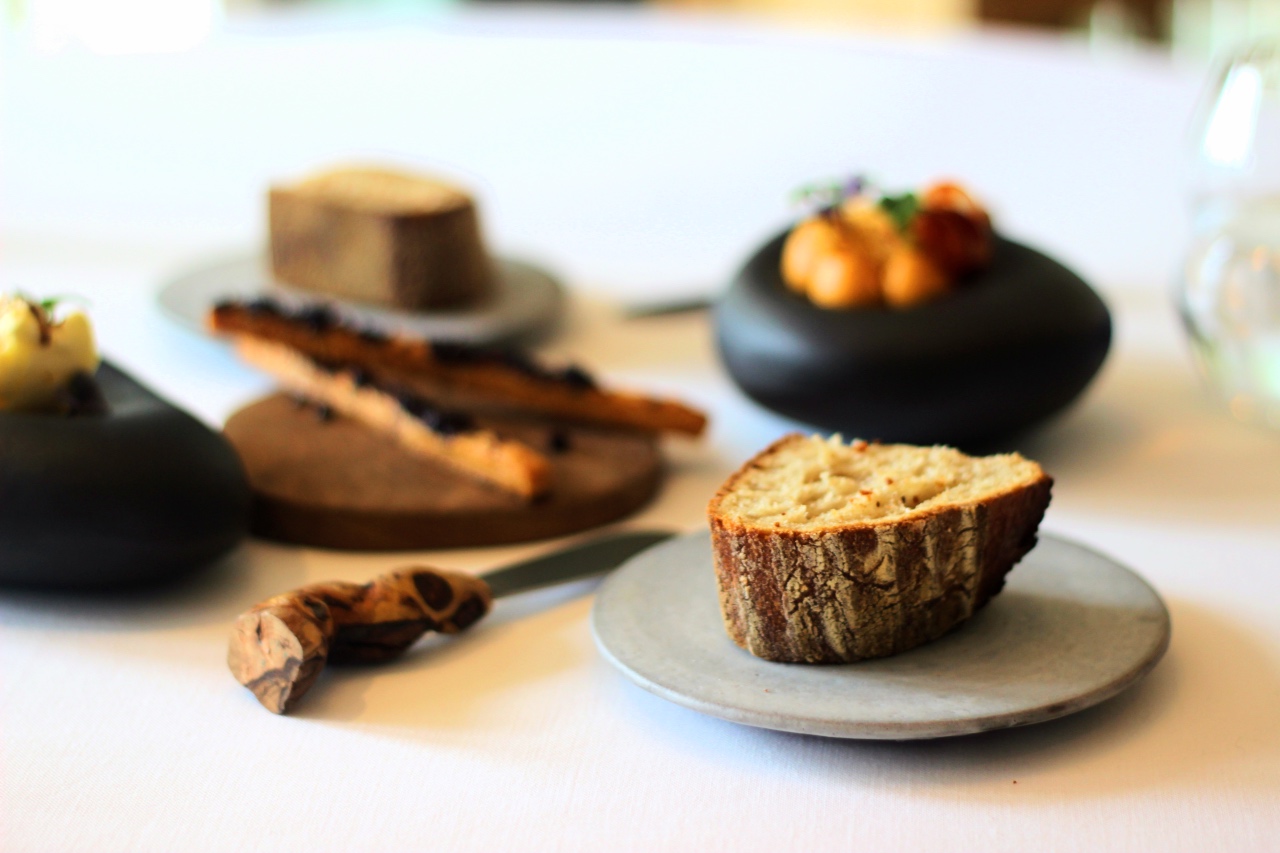 Cape Malay snacks
After bread, Cape Malay snacks arrived at the table – a beautiful box that when opened, released a plume of smoke into the air, revealing the jewels within. While the flavours of La Colombe have always been innovative and faultless, the added emphasis on presentation and theatricality in the new menu has elevated the dining experience, more than I thought was possible.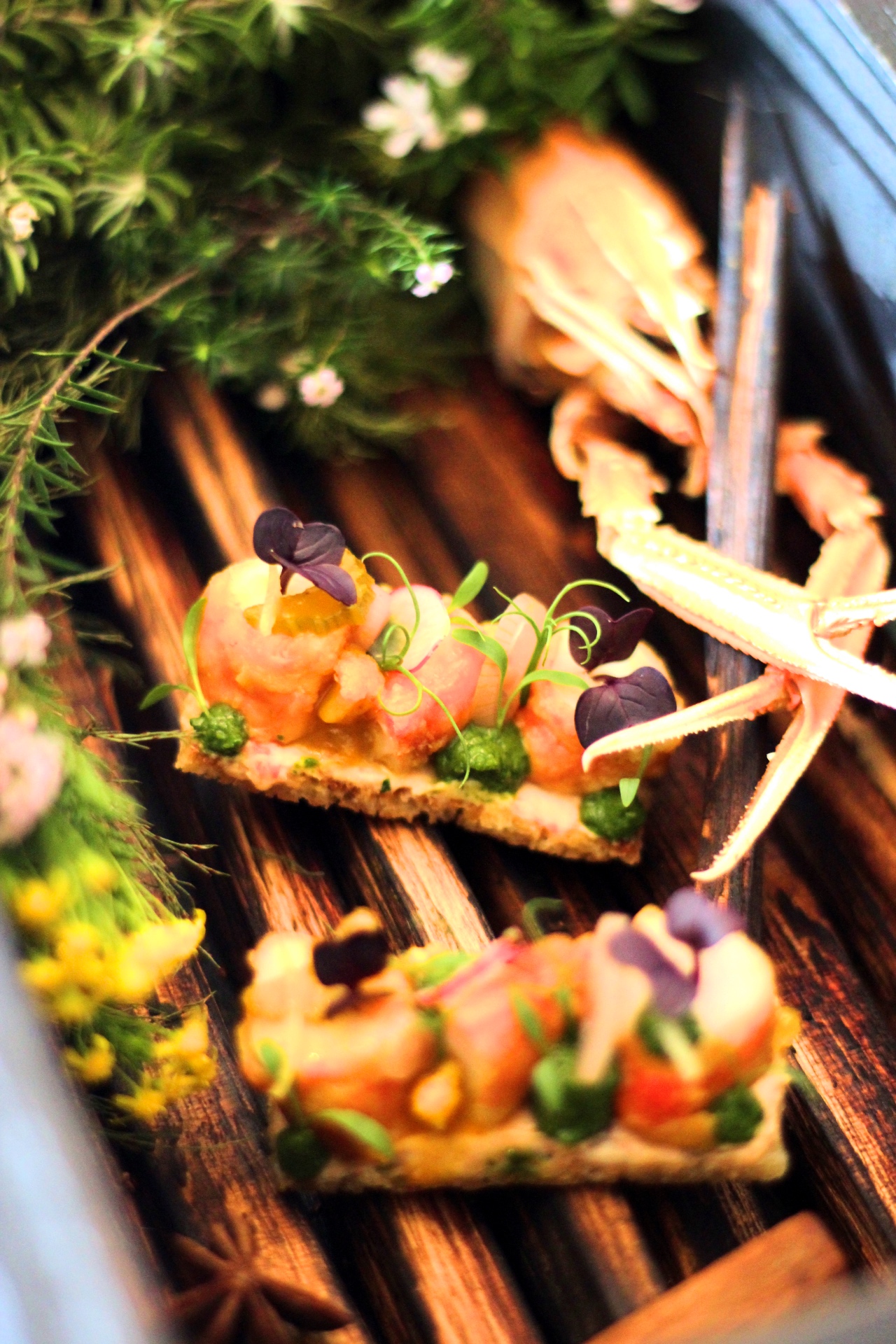 Tuna 'La Colombe' // Patatsblanc White Blend 2017
The iconic La Colombe dish, I'd highly recommend watching this interview with Chef James on the history behind this dish. And, while the presentation and concept alone would almost be reason enough to include this on the menu – it's worth remembering that it's always flavour first, in terms of La Colombe's priorities.
And, this little tin is packed with flavour. The intricate and careful plating gives way to bold, fresh flavours all backed by a rich, umami broth. Yes, it's the iconic dish, but it's also one of my all-time favourites in terms of flavour, too.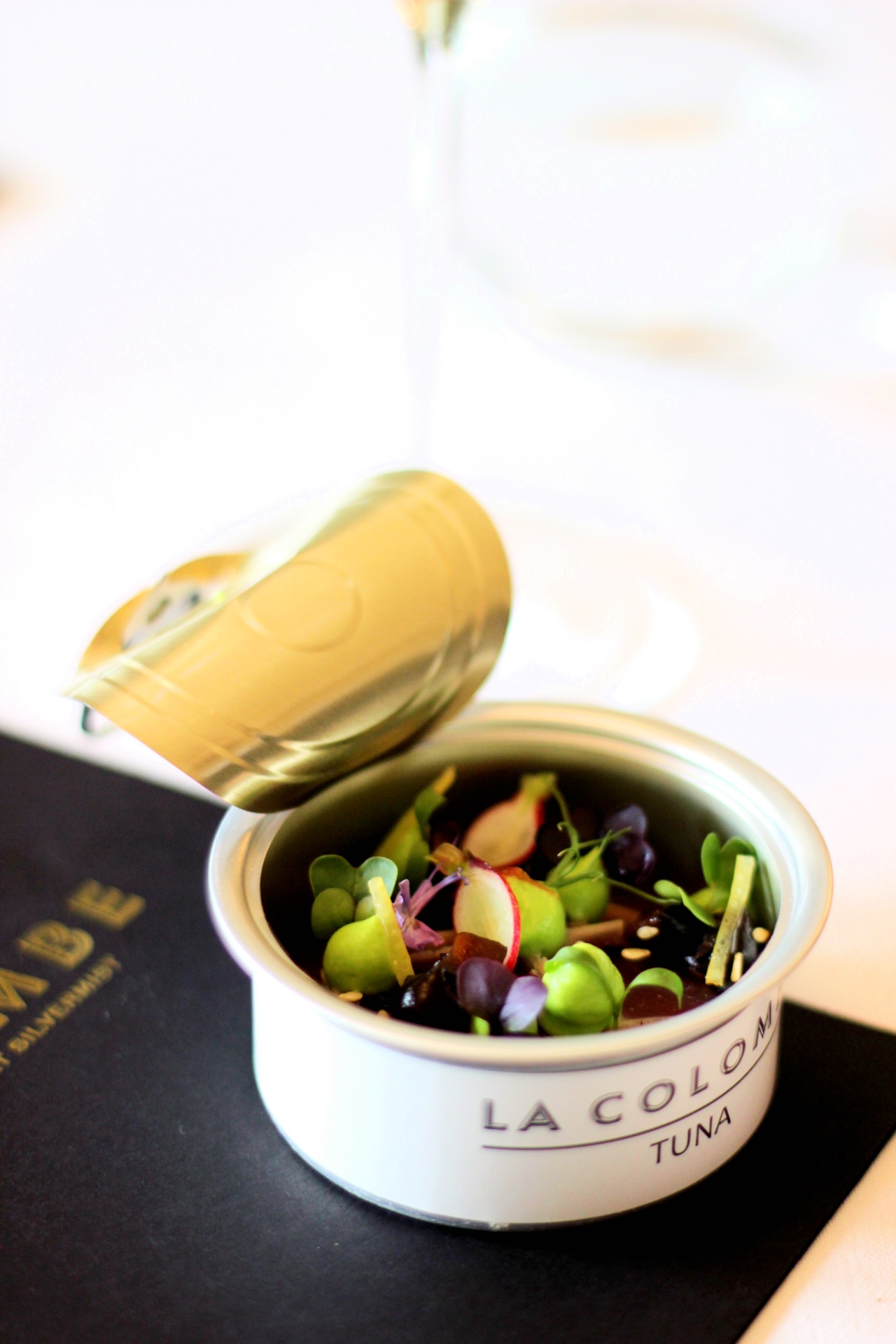 Naartjie glazed langoustine, quail, Israeli couscous, fennel, umami broth // Saurwein 'Nom' Pinot Noir 2017 
This was another favourite for me, with the fresh naartjie proving to be an unexpected flavour element in the dish. Let's just say, seafood and a broth seems to be a fool proof combination for me. The wine it was paired with – the Saurwein Nom Pinot Noir – was exceptional in its own right, but just faultless in terms of a pairing too. While the food does take centre stage, the wines on offer are a very close second.

Mingled in with premium wines, we also managed to fit in a taste of La Colombe's own gin – made with botanicals found on the Silvermist Estate, it's not available for purchase, and is only available to restaurant guests. To allow us a…true…taste of the gin itself, we had it in a beautiful cocktail, with a 1:1 ratio of gin to tonic. Refreshing and bitter, it made for a pleasant break from the wine, but also reinforced our decision to Uber to and from lunch.
Line fish, squid, endive, bulgur wheat, smoked mussel // Longridge Ou Steen Chenin Blanc 2015
The meal continued on a high note -with another top contender for my favourite course, paired with what was, without doubt, my favourite wine discovery of the meal – the Longridge Ou Steen Chenin Blanc. Luke had a sip first, instantly exclaiming that he thought I'd love it – while, I was too busy getting started on the beautiful line fish in front of me. When I eventually took my first sip, my face gave my delight away – while Luke's showed a distinct picture of "I told you so". It retails for R395 a bottle, and goodness – I think it's absolutely worth it for a special occasion.
Not quite an aside, but, the line fish was, of course, exceptional – and a beautiful match for an exquisite wine. A pairing that I will remember for years to come.
Passion fruit
It was time for our palate cleanser, before the main event arrived. Frozen passion fruit shells, filled with a semi-frozen slurry – you sip and slurp your way down, admiring the nest from which they are served.
Karoo lamb, braised neck, harissa, chermula, burnt sage, dukkah // Hartenberg 'The Stork' Shiraz 2014 
On to mains, and the last savoury course – Luke had Karoo lamb, while I had the Boerenkaas and saffron lasagne. His dish perfectly sized and a savoury highlight, considering it was the final course before we moved towards cheese and dessert. I did cast an envious eye towards the braised neck, in particular – as Luke pulled it apart with his fork.
Boerenkaas saffron lasagne, jerusalem artichoke, creamed swiss chard, celery, salsa verdé, pine nuts // Vilafonté 'Series M' 2014 
This was the heartiest dish of my meal – rich, comforting for the drizzly day, and of course – delicious, but I think more suited to a three course meal than the multi-course feast we enjoyed. The salsa verde was a fantastic counterpoint for the richness of the boerenkaas, and helped cut through the creaminess, providing an element of balance.
Oak smoked Stanford cheddar, rhubarb, pecan, sherry pickled onions // Naudé Natural Sweet Mourvèdre 2014
I am forever grateful that La Colombe includes both a cheese and dessert course – and serves them in this order. Perfectly bridging the cap between savoury and sweet, this course was much more than the sum of its parts. I admit to being slightly skeptical when reading pickled onions and ice cream in the same list of ingredients, but they came together perfectly to complement the oak-smoked cheddar. Accompanied by a stand-out wine, too, I was almost ready to forego dessert. Almost.
Coconut and tonka bean panna cotta, winelands strawberries, almond, lemon // Shannon 'Macushla' Pinot Noir Noble Late Harvest 2012 
Possibly my favourite course, and maybe for a good hit of nostalgia. It reminded me so much of our very first lunch at La Colombe – in 2014, when they were still at Constantia Uitsig – when we had a rose and coconut panna cotta to end our meal. I still remember our excitement at finally visiting the fabled restaurant, taking in every detail and marvelling at the experience – and, to be honest, in some ways – nothing has changed.
Yes, the food and chefs have grown and matured, but our giddy excitement remains – now, four years and five visits later. I'm quick to admit that my expectations for a visit to La Colombe remain sky high – possibly, almost unrealistically so – but, the team keeps exceeding them every, single time. I will remain a fan for life, and support them in every single venture, in any way I can. Because, when they continue to provide pure and utter joy through their food, how could I not?
Flavours from our garden
We ended with flavours from the La Colombe garden, which I ate in completely the wrong order and left the dark chocolate and mint candy floss for much too long before eating it – because, when the chef pays a visit to your table, it's easy to get caught in conversation and just marvel at what 29 year old James has – and continues to – accomplish. Just call me a fan girl and get it over with, I think I've proved at this stage that I am absolutely, completely biased.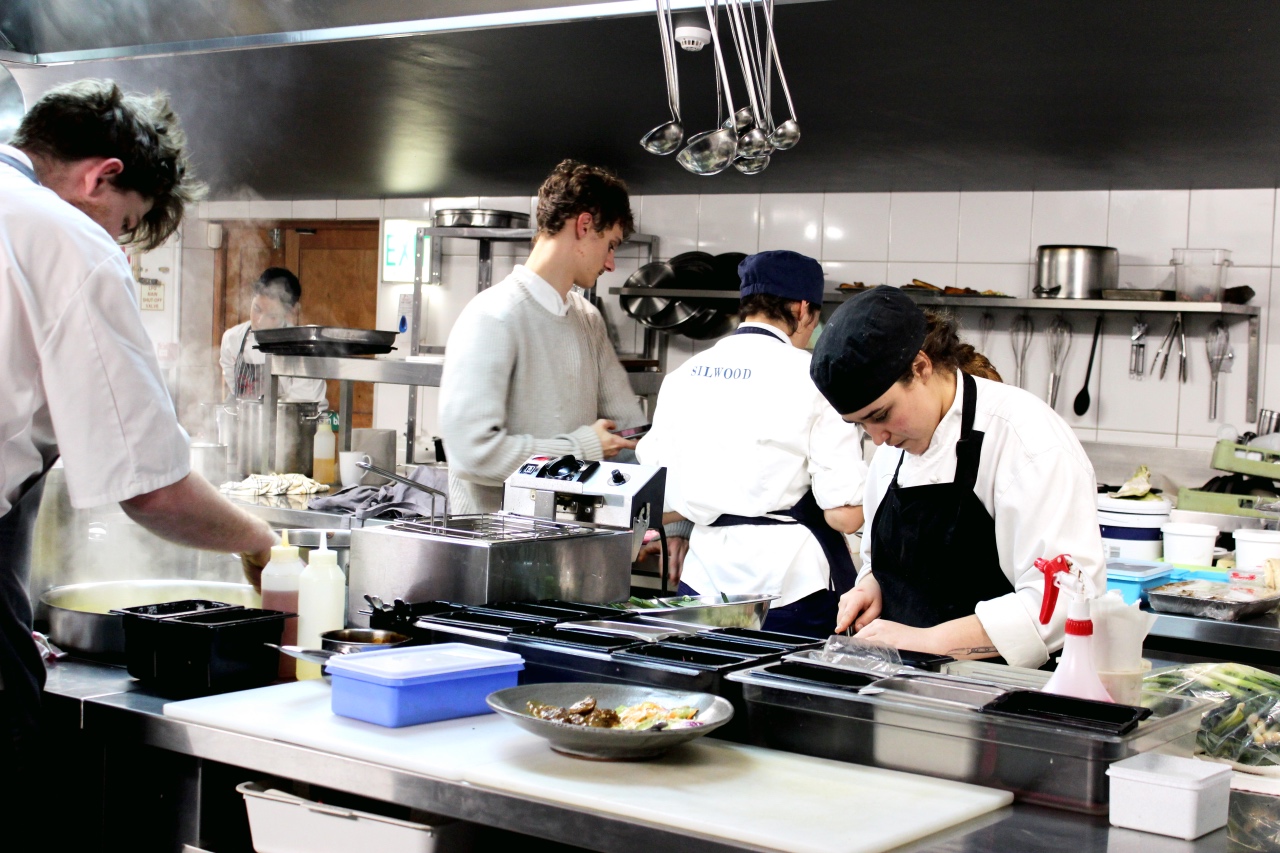 But, the best part? You don't have to take my word for it. Ranked 7th best in the world by TripAdvisor, there are over 2 500 reviews of – possibly, more impartial – diners, to help you make your decision. Because, you know I'm absolutely going to suggest that you book your table immediately.
We enjoyed our meal as guests of La Colombe. All images and views are my own.
la colombe