Well over a year after they first opened their doors, I eventually visited La Tête for lunch.
I'd been keen before, of course – having heard only great things – but, I was a little cautious of their nose-to-tail approach, and what that would mean for me as a non-meat eater.
After visiting, I only wish I'd actually looked at their menu sooner, as I would have realised there were a host of vegetarian and fish options that I could have happily feasted on. So, better late than never, we visited this past week.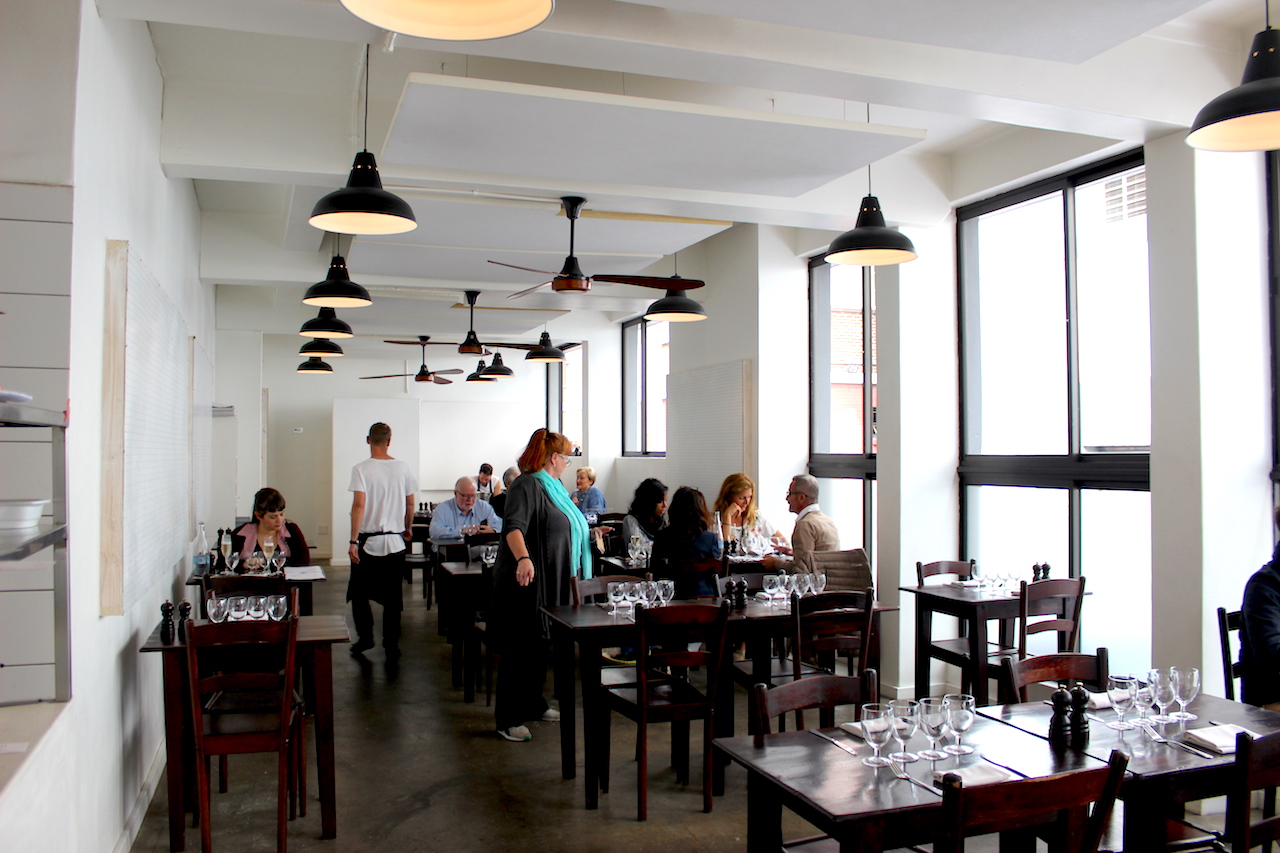 Their menu changes frequently, I'd even venture to say daily – so this will give you an idea of what was on the menu, and the types of flavours you can expect, but I'd suggest viewing the most recent menu, here.
We chose five dishes, and all were delicious – with the majority stand-out-delicious. Even though we were in the depths of winter, the flavours were all fresh and punchy, perfect for a lunch time special – allowing you to feast and leave satiated, not uncomfortable.
On to the standout dishes, the salt hake with soft boiled egg and toasted sourdough is definitely on the list, as is the pickled octopus, which was served with shaved fennel and a zesty lemon dressing. In terms of vegetarian dishes, the mushrooms and charred green beans was also a winner, but to be honest – there wasn't one bad dish among them.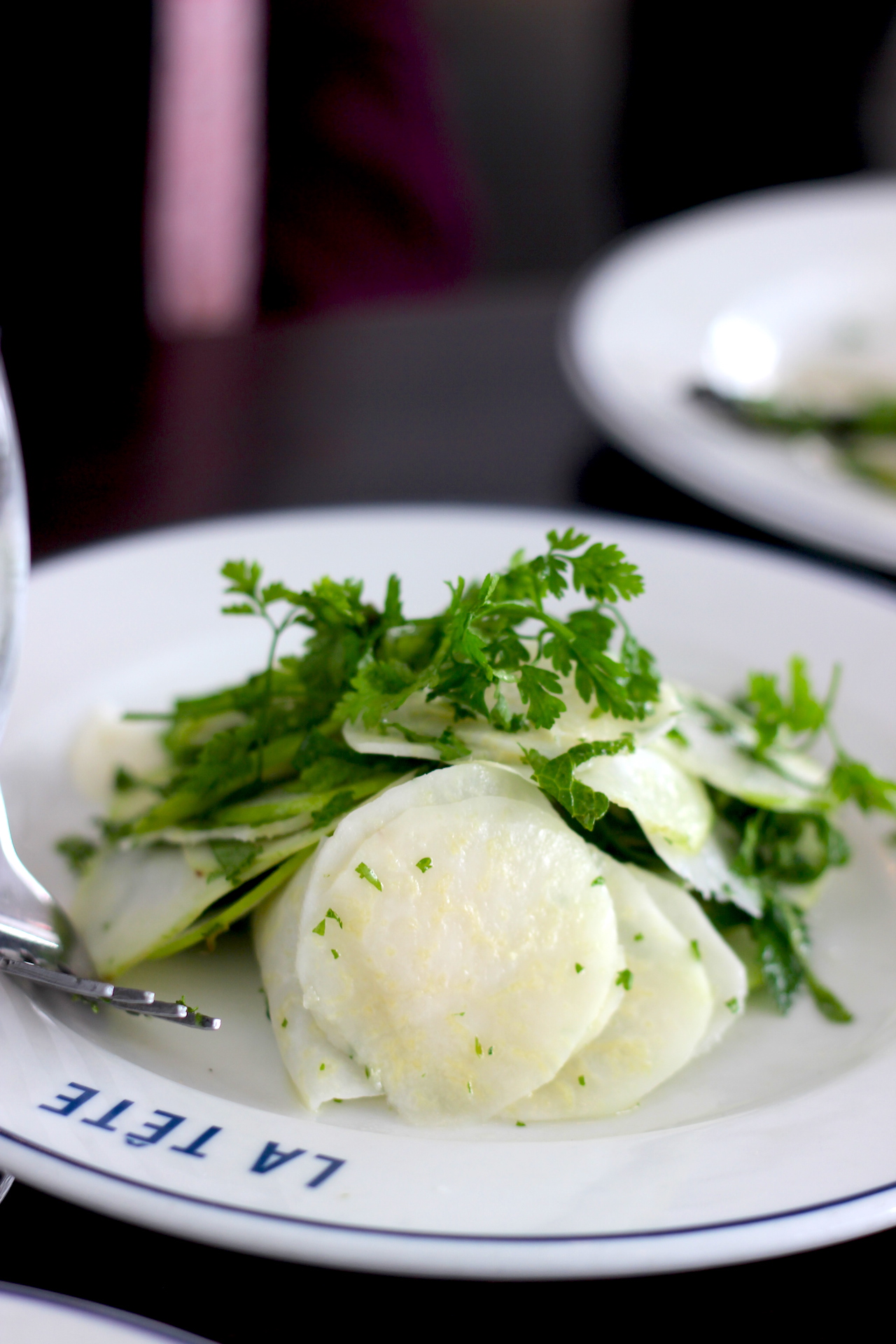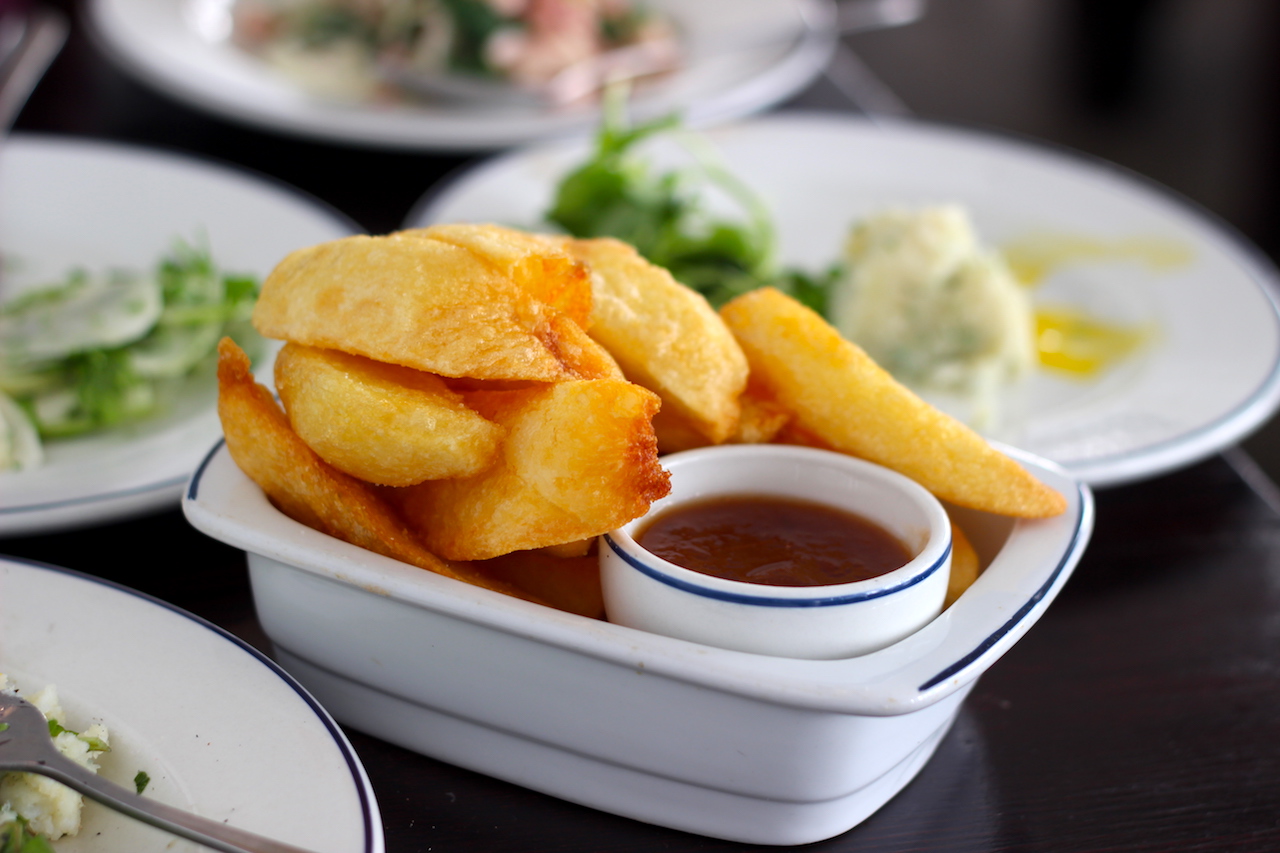 While not quite a dish in its own right, special mention also needs to be made of the chips, too – thick, crunchy and just a highlight. Actually, while you'd struggle to find a bad dish on the menu, it might be worth even going for the chips alone.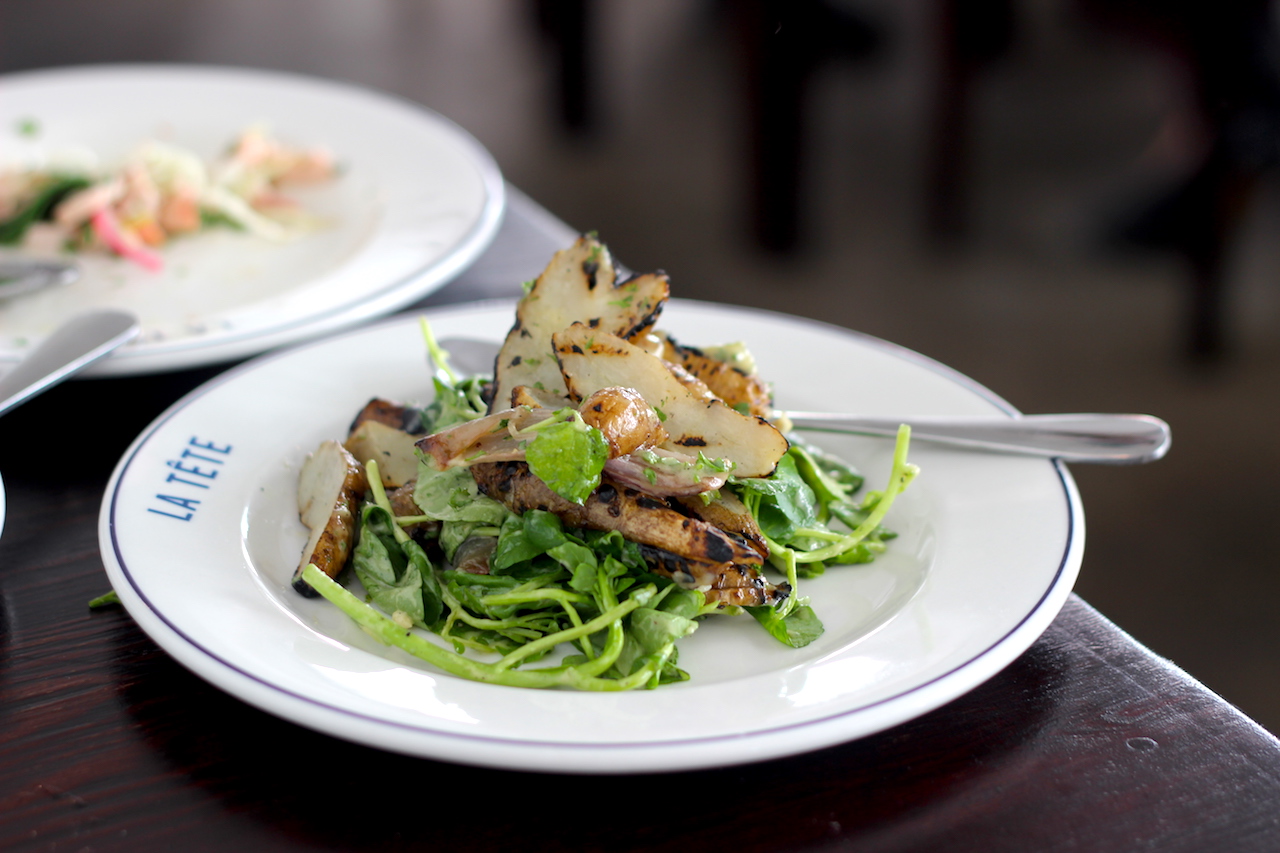 We ended with their famous madeleines, hot and carefully carried in a brown paper bag – to be enjoyed back in the office with a mid-afternoon cup of tea.
We enjoyed our meal as guests of La Tête. All views and images are my own.