La Motte has long been on our list of wine estates to visit, but due to the sheer number of incredible places to visit in the winelands – and this is no complaint – it was relegated to the "we'll get to it one day" page.
Thankfully, a few months ago, that changed, as our office chose to have lunch and do a little wine shopping at the estate. While you could easily spend a full day there – with a museum, classical music concerts and a hiking trail all on offer, in addition to the tasting room, farm shop and restaurant – we spent a good few hours indulging in the menu provided by Chef Michelle Theron. The rest we'll need to experience another day.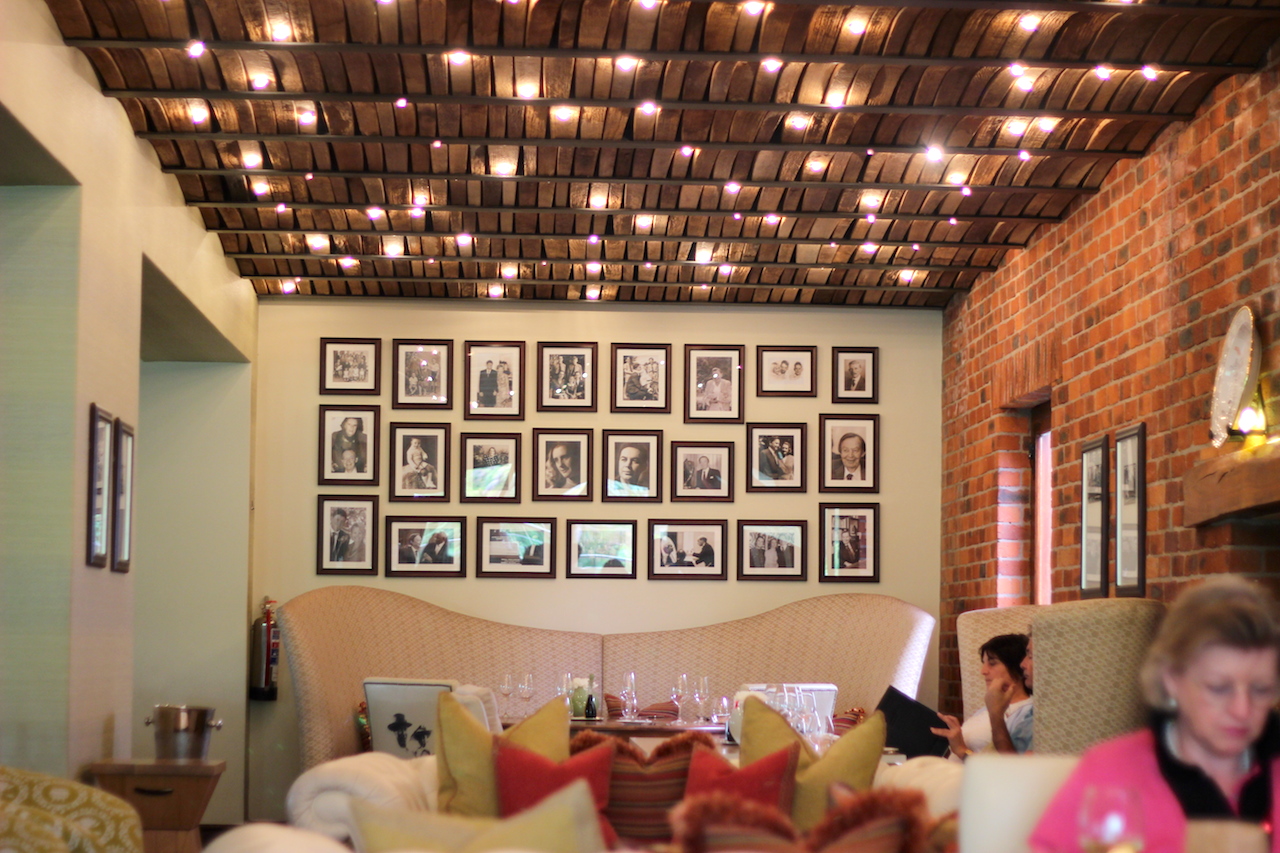 Pierneef à La Motte is inspired by La Motte's admiration of local artist, Jacob Hendrik Pierneef, known for his portrayal of the South African landscape. Following in his footsteps, the restaurant aims to showcase local South African cuisine, with Chef Michelle's modern interpretation. The restaurant itself is light, bright and large, with a wooden deck housing tables in the warmer months, overlooking a small lake.
We ordered three courses, from the a la carte menu. As there were ten of us for lunch, I can't talk you through all the dishes in detail – but can say not one person was disappointed with their meal, and many were more impressed than they anticipated. What I will say is that the descriptions on the menu don't do the dishes justice. I ordered "butternut tart" to start – as it was the only vegetarian starter. I can't say that I was overcome with excitement when ordering, but when the dish arrived at the table, I couldn't wait to tuck in. Wafer-thin butternut, in the style of a dauphinoise, with a crunchy fritter, puree, pickled onion and more – like most of the plates that came to the table, it wasn't just a dish – it was art.
The disparity between menu-and-plate also came to the fore with my main course, a buckwheat pancake with toasted seed-and-corn salad and fresh pea pesto. Imagining a flat pancake of sorts, I again wasn't overly enthusiastic about my vegetarian option, but what arrived at the table was a different matter entirely. Complex flavours and such a well-conceptualised dish, I might have had a word with the waitress about doing it more justice on the menu. The table was split between steak, line fish, lamb and the seafood special of the day – all of which went down happily, with little moans of pleasure.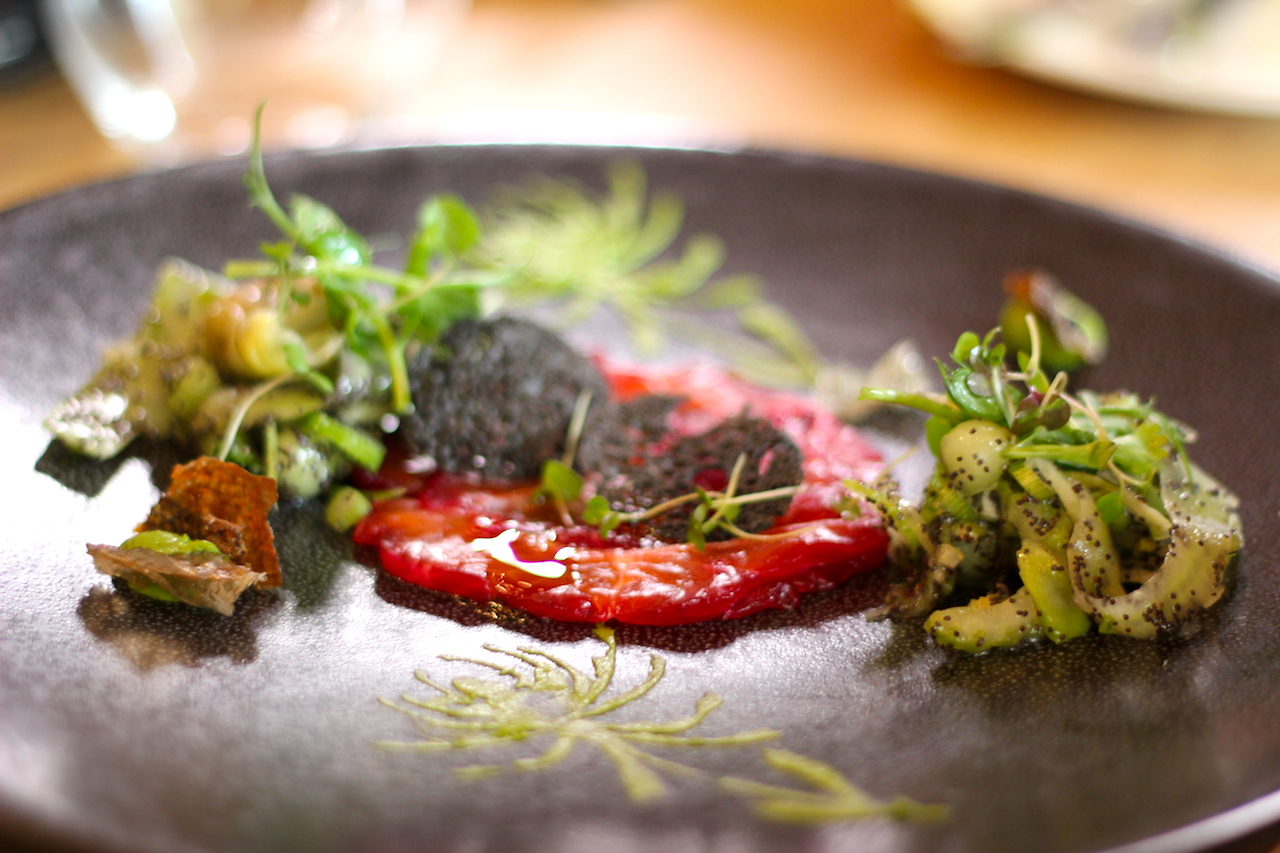 While Pierneef à La Motte falls firmly into the fine dining category, portion sizes were larger than I expected. We managed three courses each, and were comfortably full by the end of them, but could have easily only had two courses each and been satisfied. Worth knowing if you are planning on dining with men, who fear they will still be ravenous by the end of the meal.
While dessert was not disappointing, it was my least favourite dish of the day. I ordered the simply-named chocolate, chocolate, chocolate, and while, what came to the table was indeed elements of chocolate, I did feel it was lacking something – it seemed a little one dimensional when compared to the two phenomenal courses that preceded it.
Naturally, lunch was accompanied by two of our favourite La Motte wines – their Chardonnay and Syrah Viognier proving the most popular. The restaurant also offers a family-style Sunday lunch, and various dinner options that I'd love to return for.
Note: We paid for our meal in full. A review was not requested or expected. All images and views are my own.