On a gloriously sunny Sunday, we checked in to the newly re-opened Tintswalo Atlantic.
After our stay last year (you can read about our previous visit here and here), the property instantly took a little piece of our hearts – and a little more when we attended their relaunch in October. Three visits later, and I can officially say that Tintswalo Atlantic is the most spectacular property I have ever visited. I've been lucky to stay at some very special places, but if you ask me – on any given day – where I'd like to go, here would be your answer.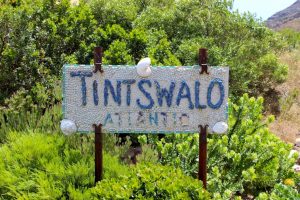 We stayed in Cousine. Each room boasts a unique island theme – ours was decorated in deep aquamarine, with wood and light blue accents.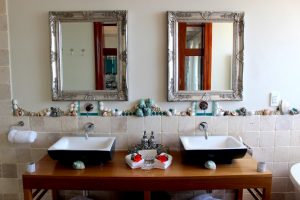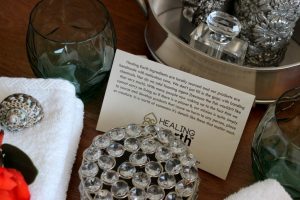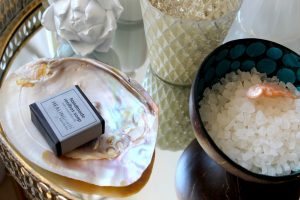 Check-in time is 14h00, but as I saw the weather was going to be nothing short of perfect, I asked if we could arrive earlier, simply to lie by the pool. Which is exactly what we did. I packed a book I'd been meaning to read for far too long, and lounged for a few hours. We ordered a casual lunch – a roast vegetable wrap and salad – Luke had a beer and we simply absorbed everything around us. The waves. The breeze. The silence. The geckos and birds playing on the deck. I might have gotten a little too absorbed in my surroundings – my sunburnt shoulders attesting to my losing track of time.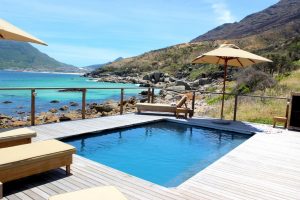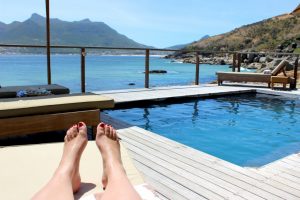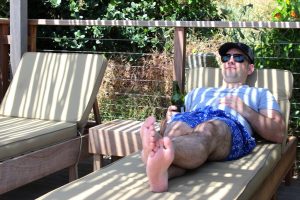 And, this is what you do at Tintswalo. You lose track of time. You absorb. You think about nothing, and everything. If you are looking for a base from which to explore the city, or just a bed to welcome you at the end of a busy day – then this is not the place for you. Instead of making frantic restaurant bookings or visiting crowded malls, read that book you've been meaning to for months. Nap. Sit on your deck, watch the waves and count frolicking seals. Take a walk along the rocks. Have a drink or have a few. Take long, hot baths by candlelight.
With the crashing waves only meters away from our private deck, I felt quite guilty closing the glass doors when we returned to our room – but the need to turn the air-conditioning on was strong. As was the need for a nap. After a cold shower (complemented by the in-room Healing Earth amenities), we took a wander to the communal lounge area, where we were offered canapes before dinner. We flopped into over-sized bean bags on the expansive deck and watched the sun slowly set. We may have had an impromptu photoshoot at the same time – with a view like this, you need to take advantage of every second.
After we'd relished every second of sunset, we moved to our table for dinner – a balmy evening saw this set up on the deck (although I do admit to using one of their blankets around my legs before the meal was over). There is a 'set' menu each evening, with choices per course. I had informed the chef beforehand that I was vegetarian – and he constructed the most thoughtful 3-course meal for me: no pasta, roasted vegetables or risotto in sight.
I enjoyed (and by enjoyed, I mean devoured the delicious food placed in front of me):
A vegetable terrine with carrot puree, beetroot relish and rocket
Chickpea patties with sweetcorn ragout, napoletana sauce and exotic mushrooms
Caramel banana pudding
The Mr started with beef carpaccio with onion marmalade, before moving on to a potato and leek soup. Mains arrived in the form of perfectly-cooked ostrich. He too ended the meal with the caramel banana pudding.
Apart from Chef Matthew's obvious creativity, the portion sizes were just perfect. Luke had four courses (I omitted the soup course) and we both left comfortably full, but not stuffed. We dined as the pink skies turned to black, constantly in awe of our surroundings.
We slept soundly, with the Mr waking early to take in the sunrise from our deck. We chose to eat breakfast al fresco – protected from the sun by an automated awning. We declined the offer of fruit, yoghurt and muesli and went straight on to pastries, cheeses, charcuterie and smoked salmon. Brought to your table on individual platters, there was hopelessly too much food for two people. But, the thought of Eggs Benedict not one we could turn down – with spinach for me, and salmon for Luke.
We both requested our eggs to be cooked 'medium', and they arrived perfectly so. The hollandaise offered the perfect balance of acidity and richness – it was a breakfast to remember. Two lattes later, and we were on our way back to reality. I don't think you can ever be ready to leave Tintswalo, but we had soaked up as much bliss as our 24 hours would allow us.
 View rates here. To book, click here.
We enjoyed our stay as guests of  Tintswalo Atlantic. All views and images are my own.
tintswalo