You might have noticed on social media that there are a few changes underway, particularly relating to me and food. This means that, while I'll still be posting regularly here, the angle of content will change slightly over the next few months.
This means less feasting and eating out and more focusing on things that don't involve me shovelling calories into my mouth. So, what can you expect? Hotel reviews, festivals, style beauty – and some health and fitness.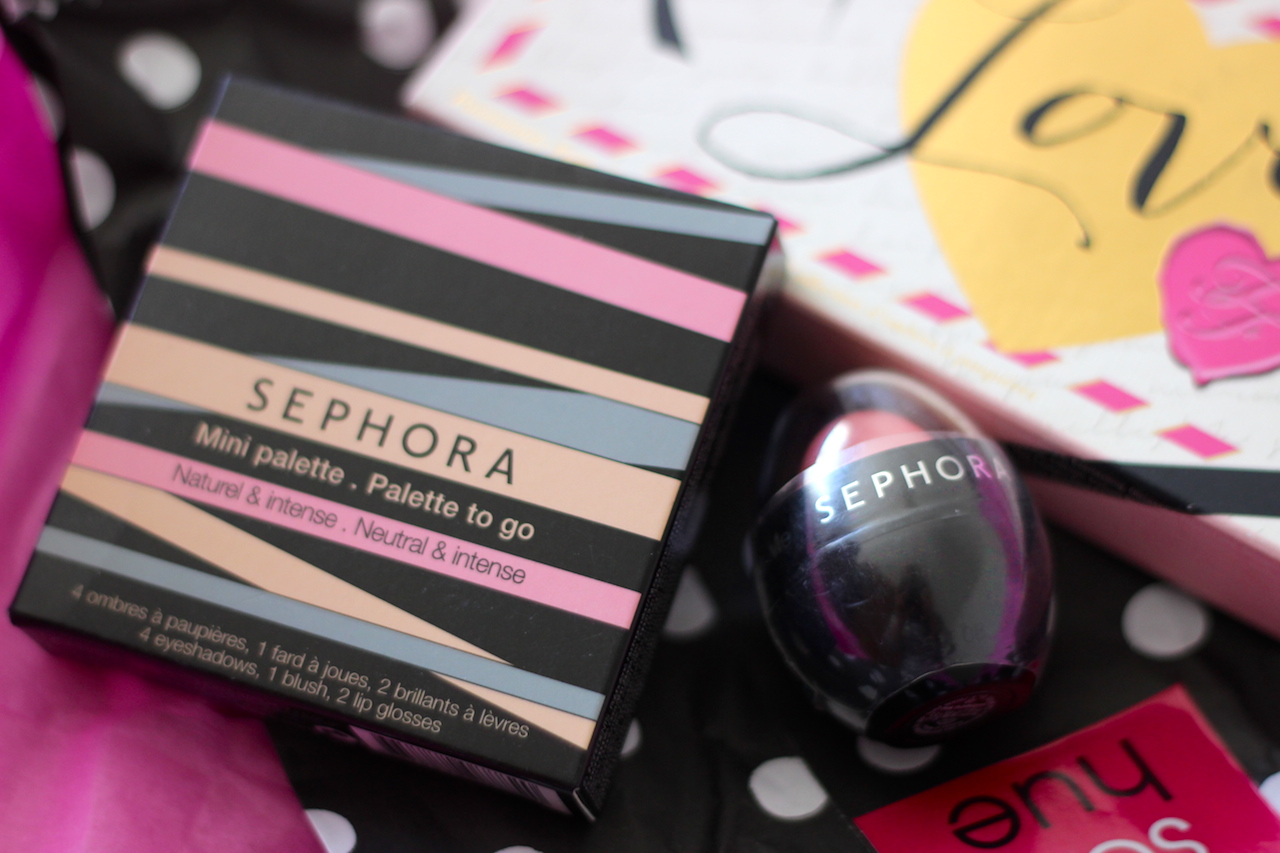 And, what better way to herald in a new blog angle, than with a luxury stash of makeup products from new online store, Eye See Hue? Offering brands that are normally only exclusively available overseas – including Lipstick Queen, Too Faced and Sephora, you can now treat yourself from the convenience of your own laptop, which is by far my favourite way to shop.
Here are a few particular gems that caught my eye – can we have a moment for the incredible Too Faced Glow Highlighting Palette?

Also on offer are products by British brand EyeKo – an award-winning range of eye makeup and innovative eye makeup, including eyeliners, mascaras and mascara-removing wipes. With Alexa Chung as brand ambassador, you know it's going to be a good buy.
I received the Sephora Mini Palette To Go, the Too Faced "Love" Eyeshadow Palette and the Sephora "Kiss Me" Balm in Pink Bubblegum to try out. And, time for me to 'fess up. I have one "look". A face of makeup I do for every occasion, whether it's a normal work day or night out – if I really want to switch things up, I'll change my lipstick. So, this is a girl whose eyeshadow collection consists of magazine samples that have never been used. Needless to say, when this gorgeous palette arrived on my desk, I sat a little in awe, thoroughly intimated.
It's fancy. It's a palette you want people to see, one you'll happily leave lying around. The colours are made using a slurry formula, which means they are more pigmented and feel like a cream, even though they apply like a powder.
After a nervous few minutes, I spotted a "paint by numbers" cheat card on the Too Face palette, which gave me hope. So, off I went to the mirror.
And…it was totally not as difficult as I expected. As quite the newbie, I liked the idea of putting a dark shadow along your lashline, which you could accent with the black liner, included in the palette. It feels like quite a strong look for me for daytime, but that's likely because I'm not used to wearing anything at all. I'll definitely be experimenting more!
Note: I received three products at no charge for review purposes. All styled images are my own.
featured