I've recently become involved in an exciting project for eat.art – a delicious range of exotic spices and salts. The challenge? Pick a spice, get in the kitchen and play. Bliss.
One of the most recent recipes I developed was a caprese tartlet – with crisp, flaky sour cream pastry, sweet roasted tomatoes and little nuggets of blue cheese – they make a delicious snack to enjoy with a glass of wine (wooded chardonnay, anyone?), a simple starter – or even lunch, with a salad.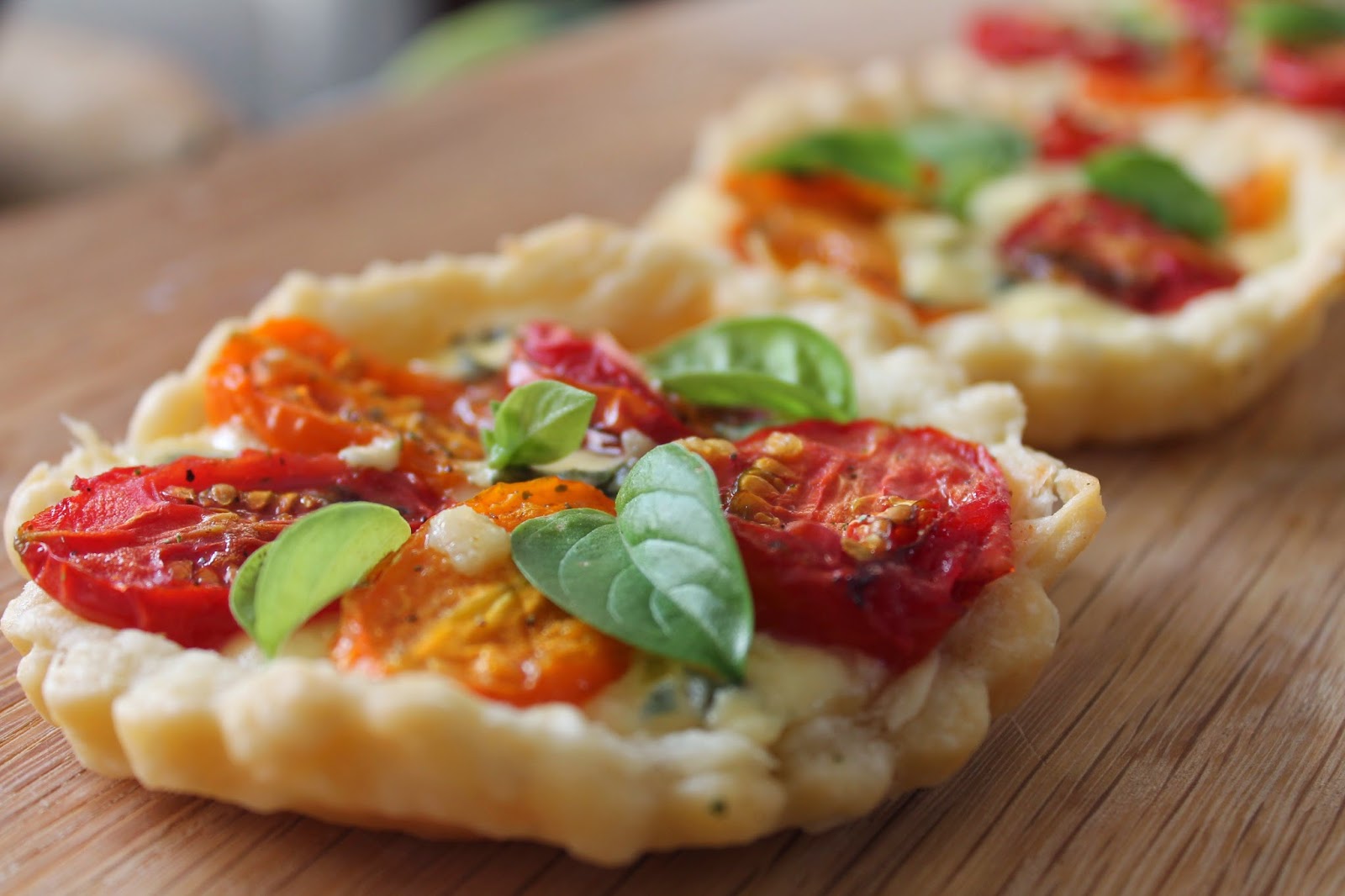 But, honestly – those colours alone are reason enough to make these.
Serves 6
For the tart:
18 baby or cherry tomatoes – an assortment of any exotic variety works best
1 tbsp olive oil
100g mozzarella cheese (approximately)
30g blue cheese or goat's cheese, optional
eat.art Caprese seasoning
fresh basil to serve
For the pastry:
125ml sour cream
250g flour
200g butter, in small cubes
(you can also use read- made, defrosted puff pastry if you prefer)
Place the flour and butter in the bowl of a mixer or food processor and pulse until the mixture looks like breadcrumbs. Alternately, rub between your fingers until the desired texture is achieved. Add the sour cream and mix thoroughly until a soft, smooth dough is formed. Form into a ball, cover in cling film and store in the fridge until needed.
Heat your oven to 200 degrees C. Halve the tomatoes lengthways and place in a baking dish in a single layer. Drizzle with the olive oil and Caprese seasoning. Allow to roast in the oven for approximately 30 minutes or until starting to brown at the edges.
Roll out the pastry until 5mm thick and place in your desired tin, lining the sides and trimming the edges. Using a fork, prick holes in the base of the pastry. Place in the oven and bake for approximately 10 minutes, until it no longer looks 'wet'. Remove from the oven, place the mozzarella over the base, topped with the tomatoes and small pieces of blue cheese – sprinkle with eat.art Caprese seasoning. Return to the oven until the cheese has melted and the edges of the pastry turn golden brown. Scatter with fresh basil leaves and enjoy warm or at room temperature.
Images taken with a Canon EOS 600D from Loot.co.za