I've often said that if I ever had to choose one store to shop at for the rest of my life, it would be Poetry.
And, with this year seeing the team celebrating 10 years of the perfect dress, I had high expectations of what Spring / Summer 2020 would bring – and, let's just say I wasn't disappointed. The showcase took place on the most perfect summer's day – yes, even though we are still in spring, it was a scorching 34 degrees – against a soundtrack of a trickling fountain and rustling leaves. Quite perfect, given that this season's collection is inspired by the traveling Poetry woman, particularly as she shares her adventures around the Mediterranean.
The dresses, of course, were the highlight for me – what joy to discover a brand that loves them as much as I do.
I feel like every year there has been a piece that I become instantly obsessed with – it was this white lace dress, then this yellow wrap – and, I feel this season it's all about the gorgeous white anglaise dress below for me. Likely a good move for my wardrobe, but devastating for my budget, I'm sure. What can I say, the heart wants what it wants.
Perhaps you'll also be as happy as I was to find out that 65% of this season's collection was made locally – so, when you shop at Poetry, not only are you adding gorgeous, investment pieces to your wardrobe – but, you're also supporting the local economy and job creation.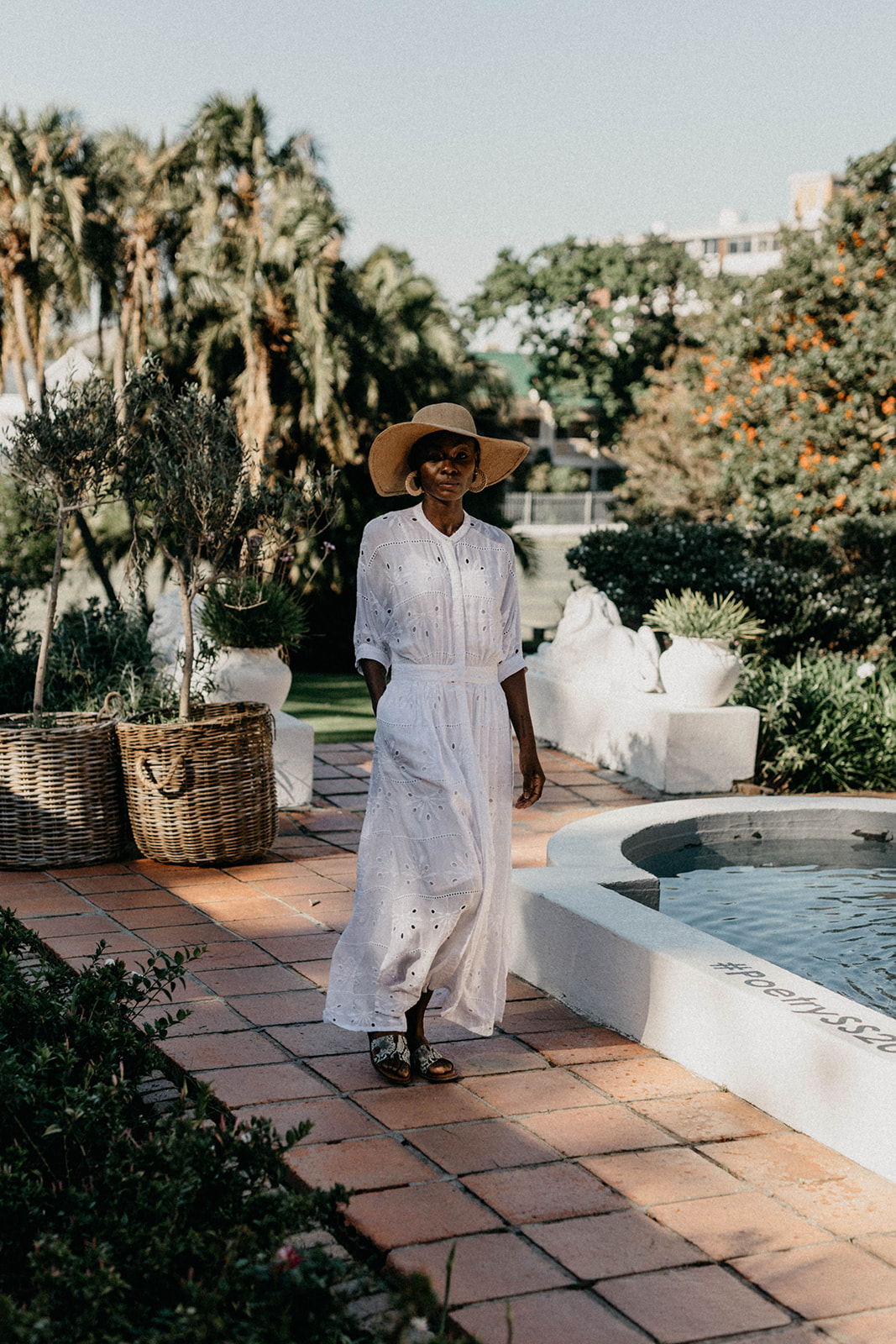 The team also showcased a beautiful selection of swimwear – gorgeous one-pieces and high-waisted bikinis – but, they are only available up to size 36 this season. I was told to keep an eye out for more inclusive swimwear sizing next year, so I'll hold them to that.
And, that does touch on something else I adore about Poetry – the team behind the brand. As almost everything is done in-house, it's such a treat speaking to the creative minds behind each season's collection, chatting about what has past, and what we can expect to see on the rails in coming weeks.
Some of these pieces are already instore and online, with the rest landing in store in the coming few weeks.
All images supplied. All views are my own.
poetry