While leaving the city is always exciting, I'll admit sometimes I actually prefer exploring Cape Town and being a tourist at home. When the opportunity to stay at Radisson Ble Le Vendome in Sea Point came around, that's exactly what we decided to do.
Following phase one of its refurbishment – at a cost of R30 million – phase two will see the addition of a spa and gym, while phase three will focus on new room decor. Set a block away from the promenade, we didn't miss a spa or gym at all. While I'm keen to see how the hotel changes over the next few months, I don't feel that there's anything lacking or 'work in progress' when we visited.
After a very friendly check-in, we went up to our room – which was quite spacious and had a little private balcony with a table and chairs to enjoy the sea air.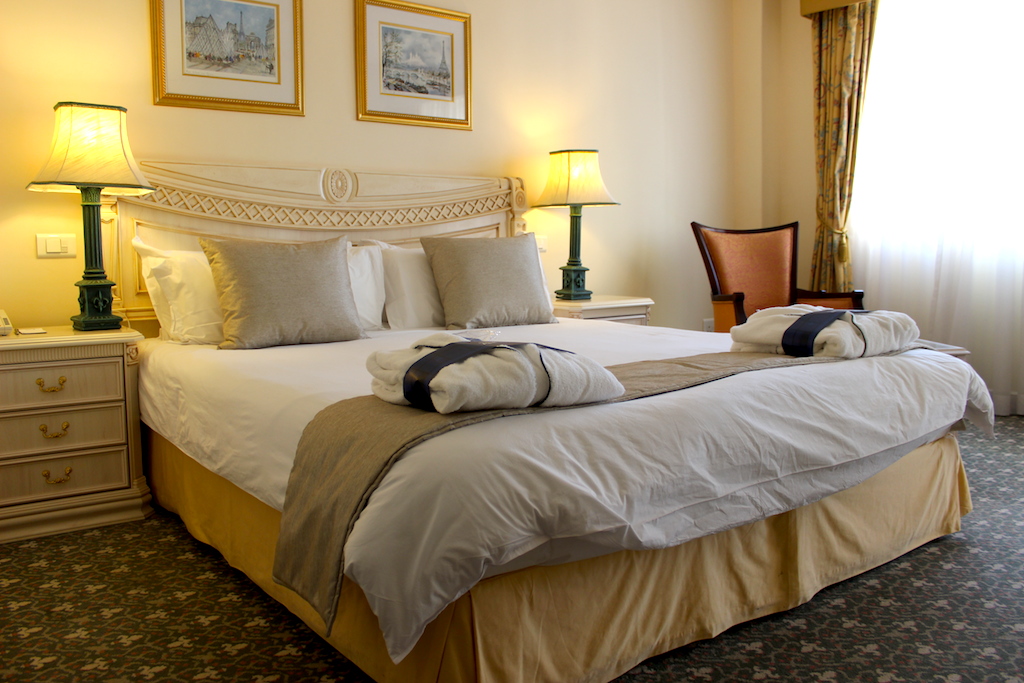 It was a glorious sunshine-filled winter's day, so we decided to have lunch at the modern #add Restaurant and Pool. We were initially meant to have dinner at the La Mer Restaurant and Grill, featuring authentic South African flavours with international influences, but due to conflicting plans that evening, we thought we'd try out the hotel's lunch offering instead.
The hotel has three restaurant offerings – the third is the Cpoint. Bar & Lounge, which I've since discovered is exceptionally popular for after work cocktails and informal meals. 
We ordered a light lunch, as we were off to to ride bicycles on the promenade next (we were determined to be tourists), but not without a glass of wine. Luke ordered a rare roast beef sandwich with a horseradish cream – tasty and carefully constructed, it was more than the sum of its parts.
It's a four star hotel, with rates currently starting at R1 620.00 per room per night, with breakfast. Considering its location and facilities, I think it really is the perfect choice for the Atlantic Seaboard. A block away from the promenade, a short walk to Sea Point Main Road and a ride away from Green Point where we had dinner. The pool was inviting, and in summer I would be tempted to check-in simply to spend an afternoon on a lounger with a glass of Chardonnay in hand.
The room is well-appointed, cosy and comfortable – the only surprise was the shower-over-bath set up, which was a little unexpected. Looking through the room type information online, it seems as though the only category of rooms where this isn't the case is the Royal Executive Suite, but at R4 170.00 per room, I'd rather have a swim and go for the Business Class Room that we had.
Breakfast was surprisingly good. I saw 'surprisingly', as we've had a few not-so-great breakfast experiences (mostly at 5* hotels), so we've learned to be cautious. However, the Eggs Benedict was absolutely perfect. On a toasted English Muffin, wonderfully poached and served with a Hollandaise that had the delicious balance of salt and tang – we were sent home on a good note.
If you want to escape the 'burbs and enjoy a little staycation, Radisson Blu Le Vendome gets my vote.
Note: We enjoyed our stay as guests of Radisson Blu Le Vendome. All views and images are my own.
radisson