After using my standard skincare range for over two years, I thought it was time to dip my toe back into the water and see what other options were out there. My criteria were quite specific – focusing on natural, locally produced ranges that were not tested on animals.
SKOON. was a perfect fit. Although the range is natural, I was still nervous to commit to full-size products. I'd always thought I'd had pretty hardy skin, but after two very bad allergic reactions last year, I'm now paranoid about what I put on my face.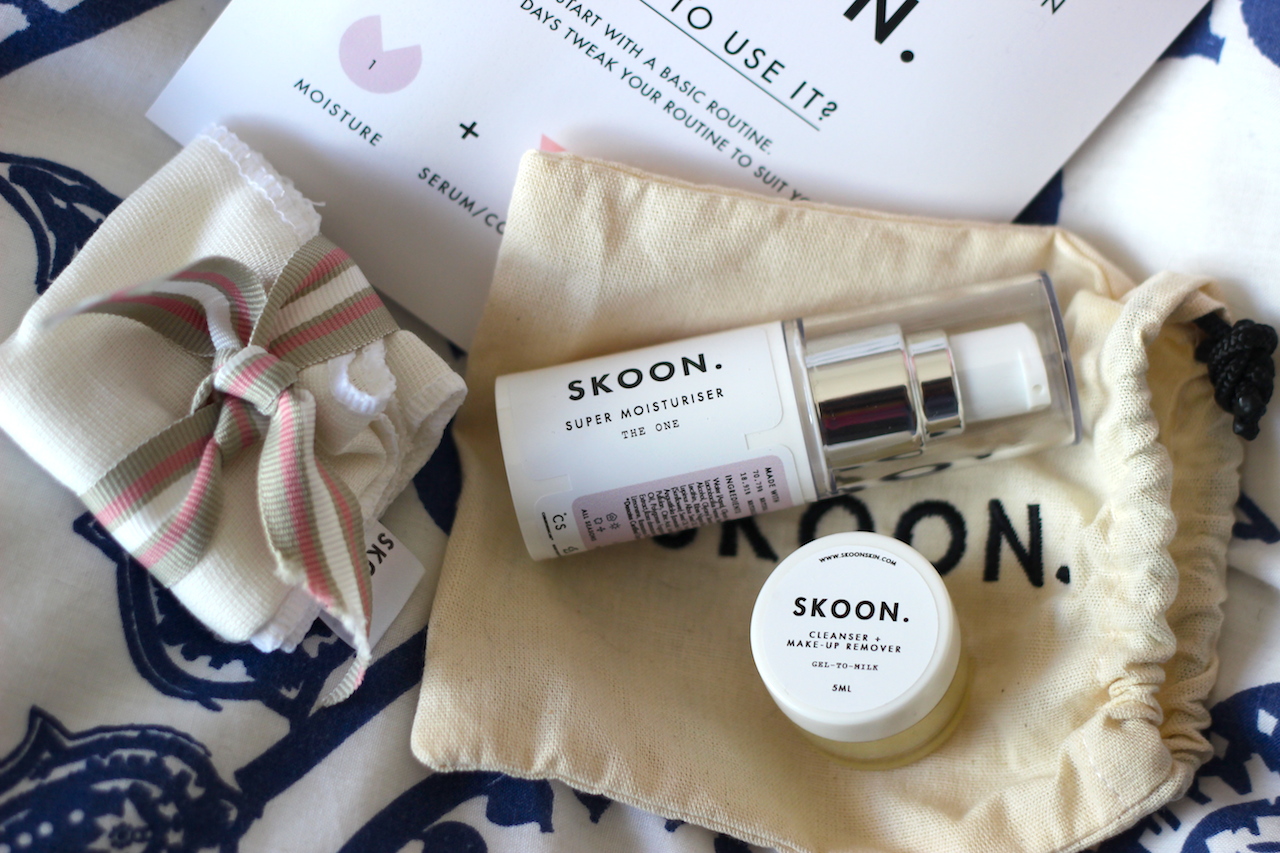 I chatted to the team, and they kindly sent me a few samples to trial before I committed to full size products. I received a few sachet samples, including serums, The One Super Moisturiser and the Gel-to-milk cleanser. I've been using the moisturiser for a few weeks, and have found that it sinks into my skin almost instantly, taking away any hint of dryness or tightness, without leaving any oily residue.
Honestly, I forgot about the little tub of cleanser, and only found it when I was packing for a night away this past weekend. The perfect size for travelling, I thought it would be a good time to test it out – and oh my goodness, what a treat it was. I don't think I've ever put anything that luxurious on my face before.
The grapeseed, sweet almond and coconut oils allow the gel to glide onto your skin, leaving only a subtle hint of rosewater behind. Massaging the gel into my face with wet fingers turned it into a rich milk, removing any trace of makeup. I wiped it off with a muslin cloth, rinsed in hot water. The rich oils in the cleanser, combined with the slight exfoliating effect of the muslin cloth, left my face spectacularly clean and smooth – without a hint of dryness. I can't tell you how excited I am to wash my face again.
Note: I received a few SKOON. samples to trial. All images and views are my own.