There are few places that are guaranteed to bring a smile to my face, and fill me with complete, instant joy – and, Gate69 remains one of them.
While the result is always the same – an evening filled with ridiculous laughter – the method varies slightly. This time, it was thanks to Snip / Tucked, the mini medical musical currently taking to the stage.
This was our third visit to Gate69 (read previous reviews here), and I'm still devastated that I missed their festive pantomime, Macbeth, last year. I've already made a note of this year's spectacle, which hits the stage on 14 September – Three Little Pigs might never be the same again.
After the traditional red-carpet welcome, we had just enough time for a drink at the bar – I believe I had something along the lines of an Aborted Take Off, which was sweet, fruity and strong, setting the scene for what was to come.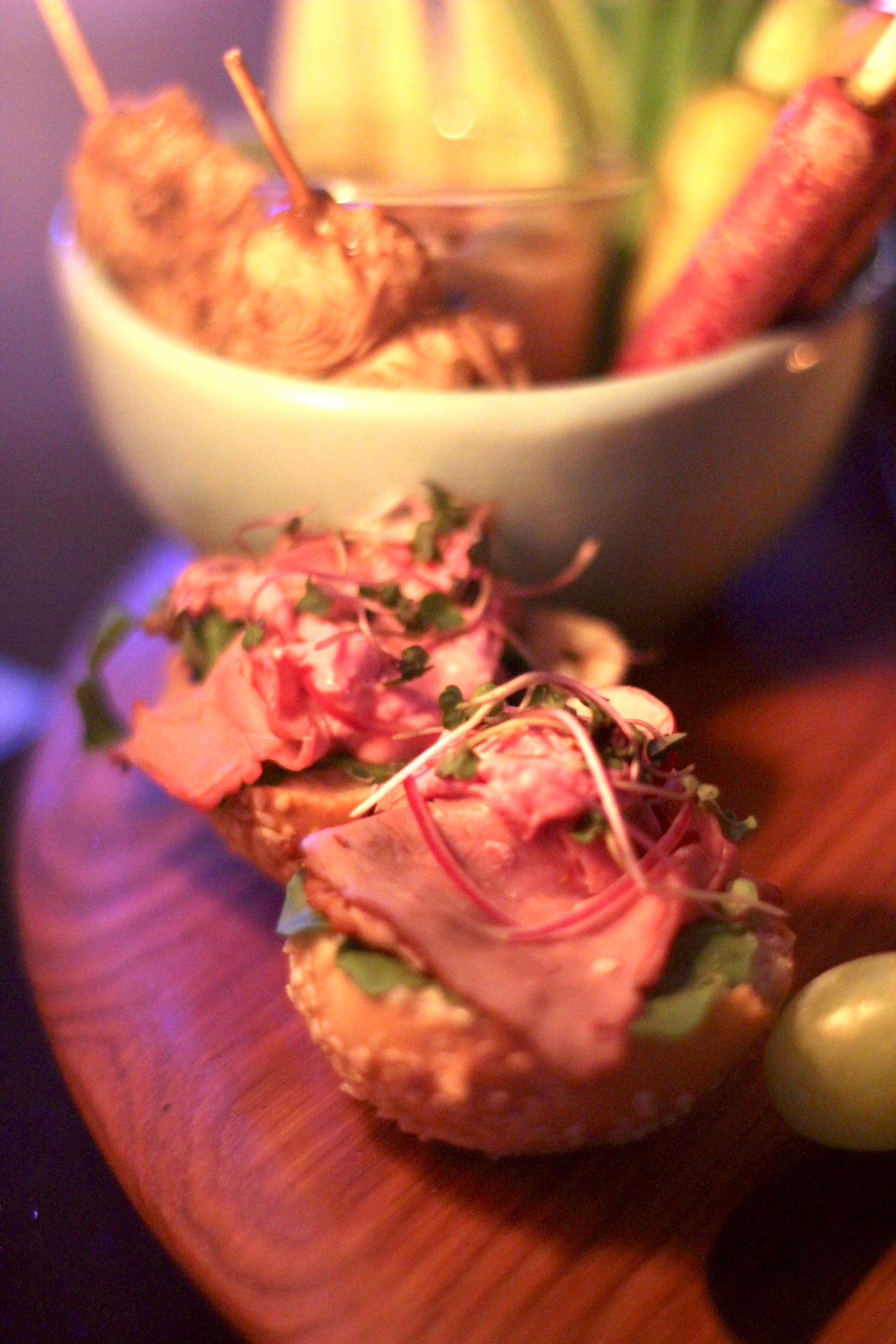 The gong for dinner rings promptly at 19h00, at which time we made our way to our table to officially begin the evening – a platter filled with crudités, hummus, pate and dips, chicken kebabs, meatballs, olives, cheeses and more awaits, while glam waitrons take your drinks order – it's worth noting that there's no service during the show, so make sure you have enough to keep you going.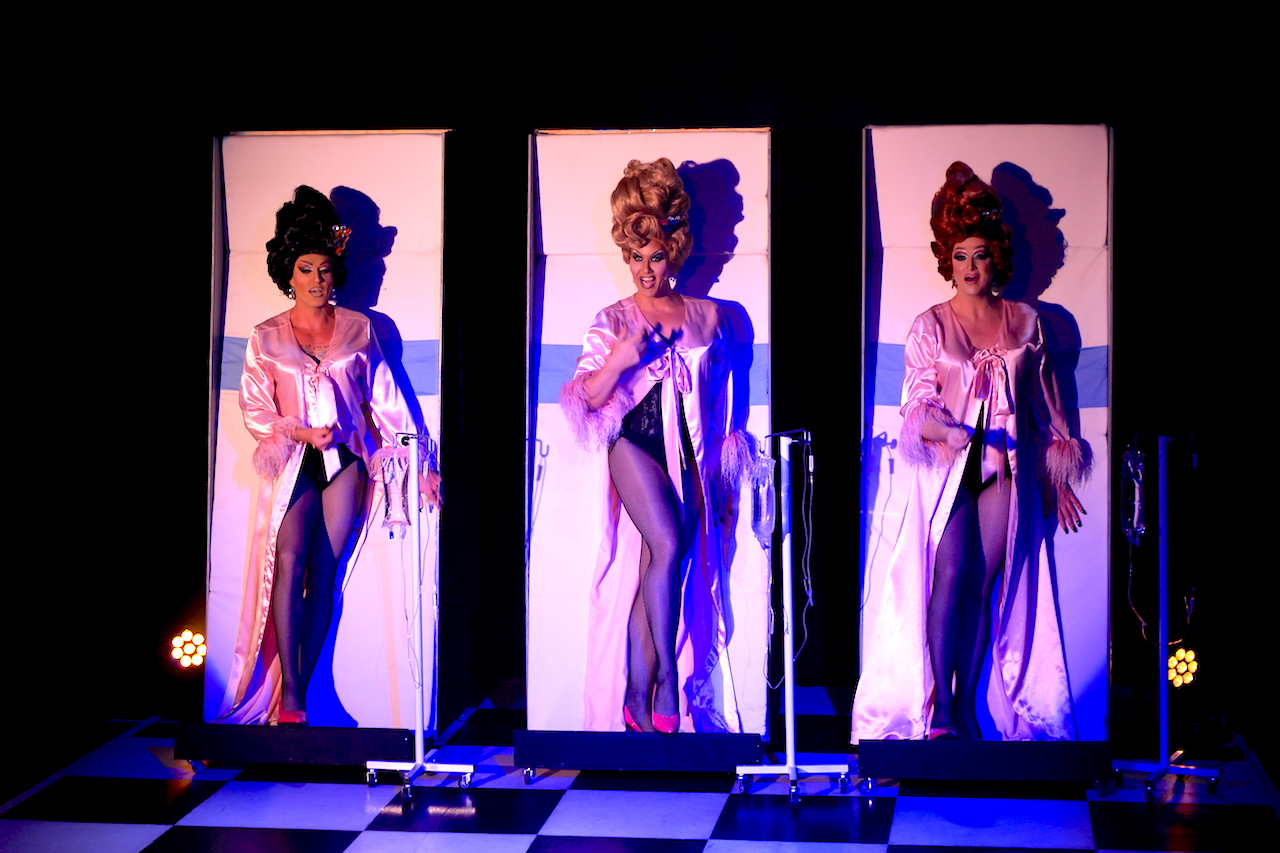 Cathy (Brendan van Rhyn), Holly (Christopher Dudgeon) and Molly (Rudi Jansen) take to the stage and share the ironic, trials and tribulations of the female fight against nature and the panic associated with growing older. The show is just under an hour and a half, and while it did leave our cheeks aching from laughter, there was also a great message that hit home near the end. What can I say, it might take a trio of seven-foot drag queens to teach us a thing or two about self-acceptance.

Snip  / Tucked is written and directed by Christopher Dudgeon with lyrics by Brendan van Rhyn, musical direction by Melissa van der Spuy, choreography by Sven-Eric Muller, sound and lighting by Eastern Acoustics and costumes by Shamiela Salie and Luanna Shonfeld.
And, yes, while Cathy, Holly and Molly can do no wrong in my eyes, it's worth pointing out that they have a solid track record of 5* on TripAdvisor – so, you really don't have to just take my word for how brilliant it is. If you're looking for a little escape from reality, or rather, a different view on it – I cannot recommend an evening at Gate69 highly enough. No matter what is showing, you are guaranteed a memorable evening that will instantly make you book your next visit.
See their full performance schedule here, and book here.
Details:
Venue: Gate69, corner Hout & Bree Streets, Cape Town
Time: Wed to Sat from 18h30 until 8 September 2018
Cost: R500 – R595 per person including show ticket and dinner. PG18
We attended this show as Gate69's guests. All views and images are my own.
gate69