As much as I tried to lower them, I admit – my expectations for a journey on "the most luxurious train in the world" were unrealistically high.
Our Rovos Rail trip was booked in March, which gave me five months to read every article, review, YouTube video and online comment, find every tagged Instagram photograph to find out everything I could ahead of our trip. To say I was excited is an understatement.
But, I've learned, that with great excitement – can also come great disappointment. So, two weeks ago, as I tried to talk myself out of the hype, we headed off on the journey of a lifetime with Rovos Rail. From Pretoria to Cape Town over three days.
It is such a unique experience, and one that so many people and readers want to know about, I've tried my best to accurately portray our journey here – which is why I'm currently sitting at over 2 500 words for this review on our Rovos Rail experience. So, if you want to find out more and whether it lived up to expectations, I'd suggest pouring yourself a glass of tea (although, bubbly would be more appropriate) and settling in for the journey.
The beginning
Rovos Rail has their own private station in Pretoria, where the journey begins – or ends – for those coming from Cape Town. And, from the start, you know you will be well looked after. You are greeted by a red carpet, endless bubbly and the site of steam rising from just outside the patio, which is enough to thrill even the most seasoned of traveller, I feel.

The train
Rovos Rail started as the passion project of Rohan Vos, who always loved rail travel – and, as such the train are the star of the show. Each one has been lovingly scouted and restored and added to the Rovos Rail experience that we now know.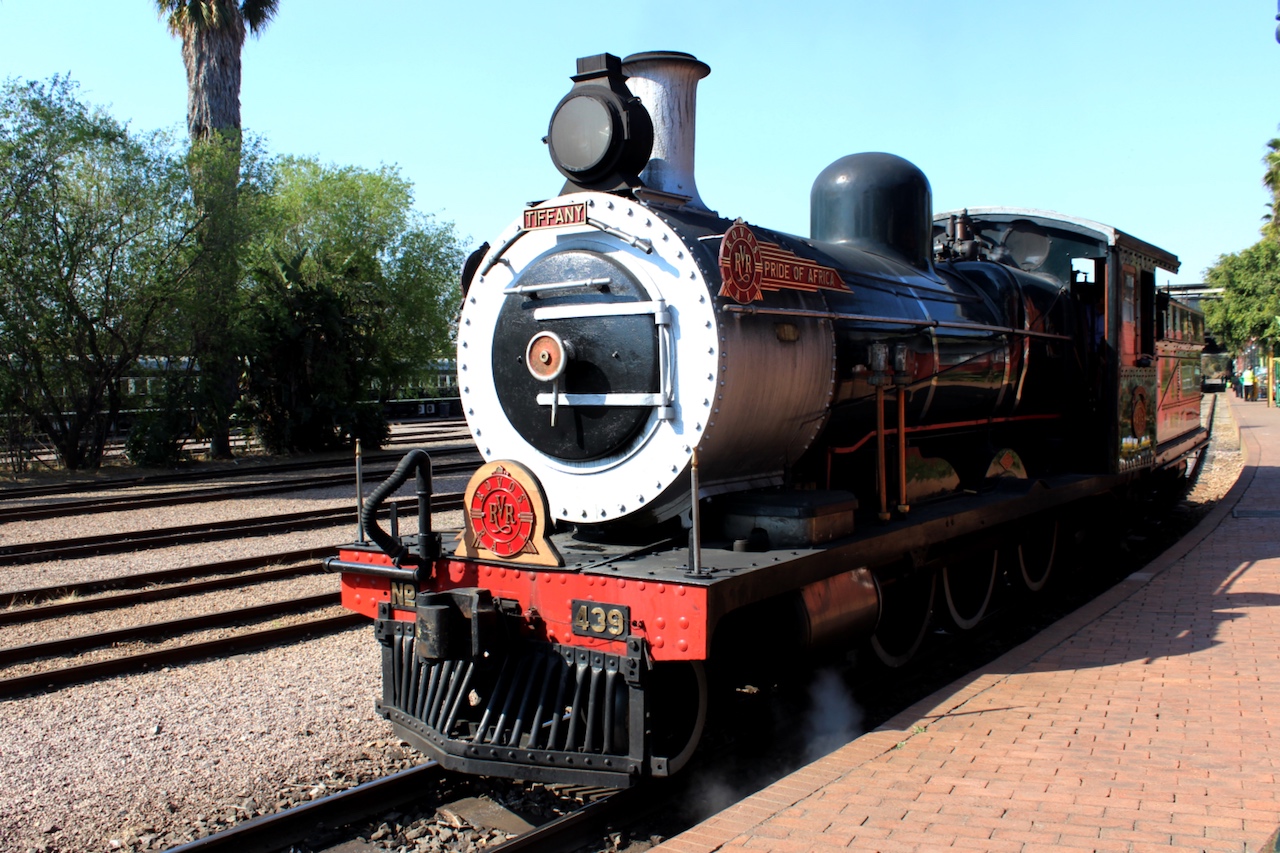 We had Tiffany start our journey for us – "the oldest engine in the stable is also the smallest and still sees occasional use. It is one of the oldest mainline working locos in the world. The Class 6, 439 TIFFANY, was built by Dubs & Co. of  Scotland in 1894 for the Cape Government Railway. It has a 4-6-0 wheel arrangement, weighs 76 tons and has a Belpaire firebox-type boiler, which is more efficient than the original round-top fireboxes."
It was such a treat having the steam locomotive in the station as we arrived, and the team was only too happy for us to pose for a few photographs with her, and even climb into the engine section to see the coal and oven firsthand…and even blow the train whistle.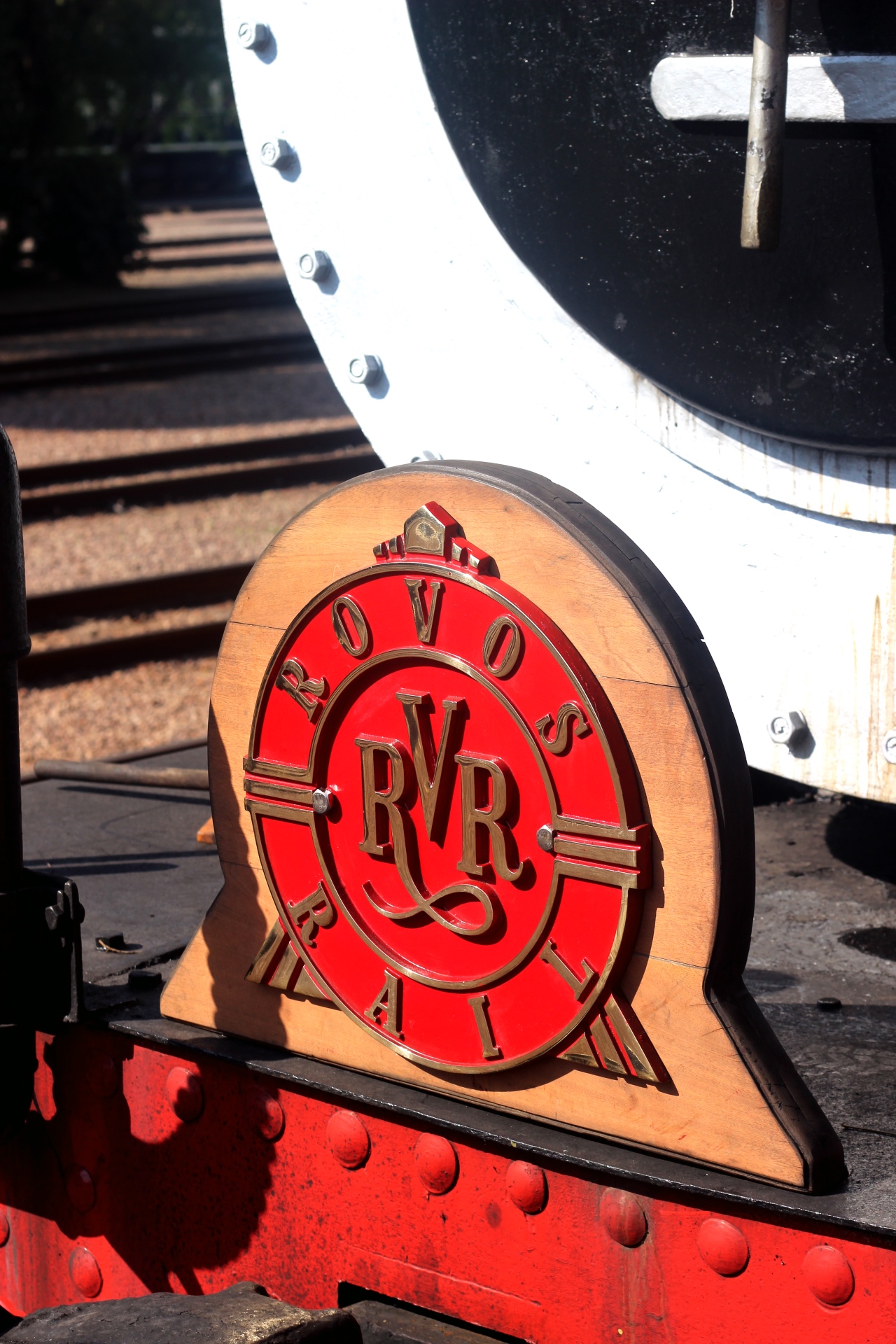 Your suite
The luxury and service begins before you even set food on board – with your luggage taken from you and tagged when you check in to the station, so it's there waiting for you once you arrive in your suite. Each carriage has its own host or hostess, who will look after you during your stay – although, each member of the Rovos Rail team goes out their way for all guests, no matter where you're sleeping.


There are three different suite types aboard Rovos Rail: Pullman, Deluxe and Royal. We stayed in a Deluxe Suite, which is the middle option – at 10 square meters, larger than the Pullman at 7 square meters, but still smaller than the top-end Royal Suite at 16 square meters. We chose a double-bed figuration, which was set up on the right of the suite as you enter, with the bed facing the train windows on the opposite side – this is the crosswise double configuration, and was perfect for waking up, pulling the duvet up to your nose, and watching the landscape change out the window opposite.
All suites have en-suite bathrooms, and generally have everything you'd need for a very comfortable stay, cleverly fit into somewhat limited space. Your bedroom area has space for four large suitcases, a small fold-out table with two chairs, a small cupboard with shelves, a small drawer unit and safe – not to mention two little bedside shelves complete with reading lights.
The bed is made with a sheet and quilt – which, we were initially a little sceptical of, given that we were expecting temperatures of minus 4 on the first night. However, once we'd returned from dinner, we found that turn-down service also included two of the fluffiest, thickest, warmest duvets I've ever seen. That, combined with a very effective air-conditioning system and separate element heater for the bathroom meant that we slept very warmly, almost oblivious to the freezing temperatures outside.

There's tea, coffee and a variety of delicious snacks that miraculously appear in your suite each morning – and, a drinks request form. When you send your booking confirmation, you are asked for drinks preferences to be stocked in your suite – we went with whisky and Pinot Noir. But, remembering that everything (besides French Champagne) is included, a mini bar is not really needed, considering you also have 24 hour room service and can barely sit in a public area for more than 5 minutes before you have a kind gentleman in a suite offering you something to drink.

Public areas
There are three main public areas – the lounge car in the middle of the train, the two dining cars just after that, and the bar car and observation car at the back of the train.
All main meals are served in the two dining cars – they both have a similar feel, but do have subtle differences – you can see the one we chose to dine in, below.
The next three photographs show the bar and observation cars at the end of the train, which are slightly more informal, but still serve drinks and afternoon tea. The observation car is small, but a must-do during your journey – grab a G & T and spend an hour or two watching the landscape change around you, as the train tracks disappear into the distance.

Tea is served in the lounge and bar cars at 16h30, and are also perfect for just relaxing throughout the day, reading, enjoying a drink – or several – and chatting to fellow passengers. A reminder that no tech devices are allowed in public areas – including phones, laptops or similar – so, now is the perfect time to catch up on those books you've been meaning to read.

The food
Your Rovos Rail experience is essentially a feast on wheels – you are constantly being wined and dined in absolute luxury. Meal times are very particular – breakfast is from 07h00 to 10h00, lunch promptly at 13h00, tea at 16h30 and dinner promptly at 19h30.


Breakfast has a small help-yourself selection of fruits and yoghurt, and a hot, cooked to order breakfast selection, along the lines of a traditional English breakfasts and omelettes, with a cheese and charcuterie platter added in for good measure. You will also receive a small toast and pastry basket per person to enjoy with your meal. I had poached eggs and smoked salmon both mornings, and the eggs were cooked perfectly – as you'd expect – and, together with the pastries, fruit and yoghurt, were the perfect portion to start the day.


Lunch and dinner are both four course, wine-paired affairs, comprising a starter, main, cheese and dessert course. The meals were a combination of South African classics and flavours – a modern take on bobotie, milk tart and koeksuster, and French and European classics – scallops and prawns in a creamy, lemon caper sauce, venison, mussels with a Parmesan Hollandaise, and chocolate fondant.
The food was, without exception, delicious – but, also very generous. I could only complete all four courses for one meal – and, not for lack of trying. And, if the food is good -the wine was equally matched. Remembering that all drinks, except for French Champagne is included, the pours are generous and included premium labels including Meerlust's Rubicon and Bouchard Finlayson's Hannibal – so, if you are a wine lover, you will absolutely be in your element.
The team is happy to cater for any dietary requirement with advanced notice, but cannot comply with any religious dietary requirements, due to the facilities on board.



In between meals there's tea at 16h30, which will feature a cake, triangle sandwiches and another sweet treat – we had both scones and brownies between the three days, and fresh fruit. It's another excuse to have a glass of MCC or a sneaky G & T, but, as tempting as it is – and, I know I sound like your mom here – it will likely ruin your appetite for dinner a little.
What to wear?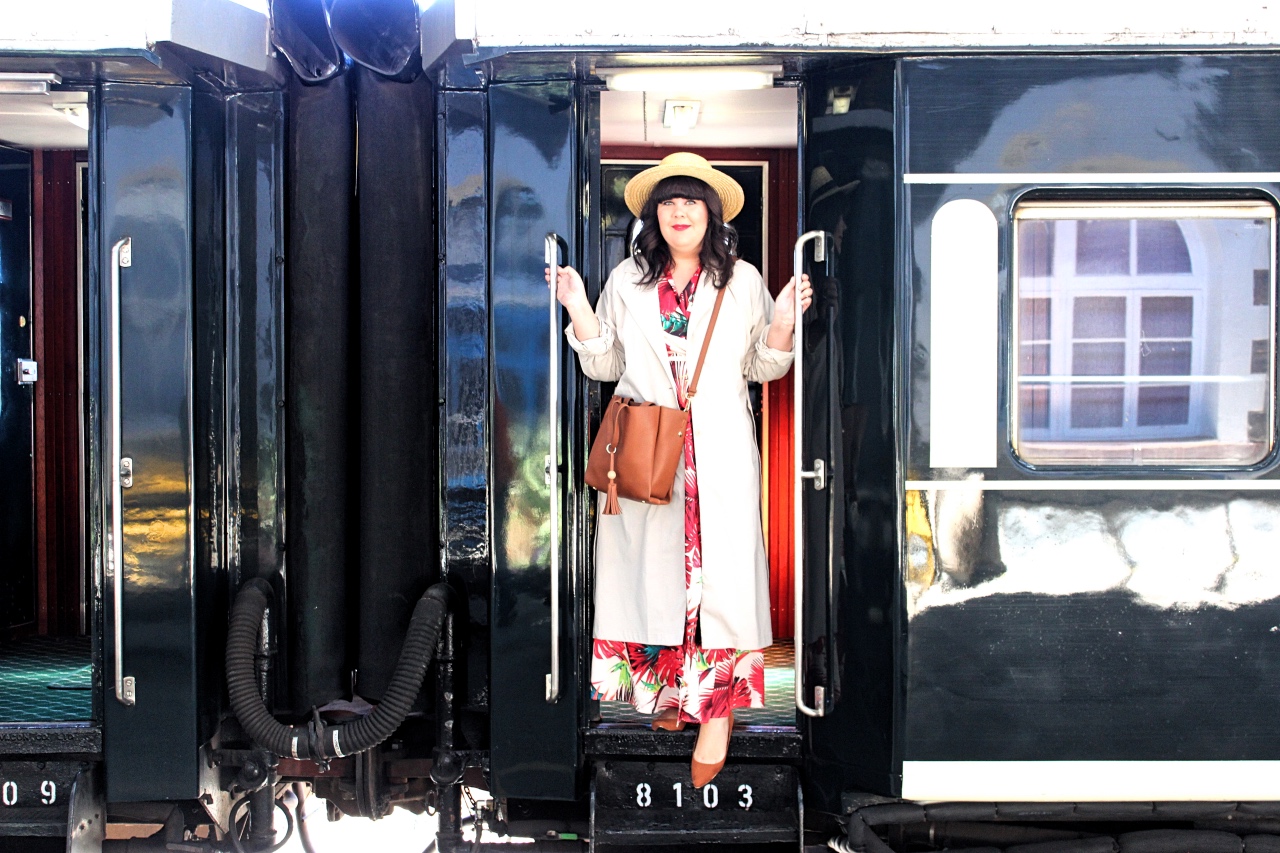 I was determined to wear as many pretty dresses as I could, and feel like I succeeded for the most part. The train is pretty well heated, even in winter, so a normal dress and maybe a cardigan is fine for during the day, with pumps or flat shoes. The technical advised dress code is "smart casual", so jeans are also ok, if you have to. You disembark for a little adventure at Kimberley and Matjiesfontein, so practical walking shoes are a good choice. Dinners are formal affairs, with a jacket and tie a minim requirement for the gents, and a cocktail dress for the ladies. Heels aren't needed and possibly aren't the most practical choice for a wobbly, uneven train.
What is included?
Everything, besides French champagne. So, over the course of our journey, the R14 325.00 (the winter special rate we travelled on) gets you:
Drinks and snacks at the Rovos Station before departure
Afternoon tea on three days
Breakfast on two days
A four-course, wine-paired lunch on two days
A four-course, wine-paired dinner on two days
A tour of The Big Hole in Kimberley
A tour of Matjiesfontein
24 hour room service for any food you might feel like outside of meal times
24 hour drinks, including wine, whisky, rum, gin – anything besides French Champagne
And, of course, three days of calling one of the word's most luxurious trains, home
I may well have forgotten something, so you can find more details here.
Your questions, answered
The service and the bumpity hump of the train
Service is impeccable. You can't sit in a public area with an empty glass, before a member of the team offers you a refill. The staff strike the perfect balance between professional and personable, which, I believe is what luxury is all about, really – not stand offish and able to read a guest and the situation incredibly well. Nothing, nothing, is too much hassle.
Food and pricing
Let's address cost and value – because, I feel those two concepts are particularly well entwined in this case. We traveled during Rovos Rail's winter promotion for locals at R14 325.00 per person – the journey in a deluxe suite is normally R28 650 per person. (Food, I think I've covered extensively above already).
Could you go with a toddler or your kids?
I'd strongly advise against it. There was a child on board – I'd guess around nine years old – but, it's really not an experience for children – if only for the practicalities of being in a somewhat confined environment – there's no space to run around, and the only spot to play would be in your suite. The official answer from Rovos Rail is: "Rovos Rail does accommodate children, but we ask parents to be mindful of the sophisticated and adult atmosphere we endeavour to maintain on board. This is particularly pertinent to our long journeys. There are no child-minding facilities on the train and no on-board activities for children."
Do you eventually become used to the constant rocking of the carriage or is it non-bumpy?
Yes and no. You get used to the normal movement of the train, but there are often unexpected bumps that do catch you off-guard. So, if you're standing, I'd suggest making sure your footing is quite sturdy at all times, just in case.

Would you recommend it for a solo travel experience?
Absolutely, yes – I think it would make a fantastic solo travel experience. While the Rovos experience does encourage you to socialise with other guests, I can almost think of nothing better than just being left to your own thoughts as you watch South Africa pass through your window. The train is an exceptionally safe environment, so I feel it would be particularly perfect for a solo female traveller, too.
The decor?
Most carriages have been lovingly restored and are well over 50 years old – with the dining carriages built before the 1940s. Expect wood panelling, plush upholstery and oversized leather couches. The entire train is dominated by deep, wooden accents. The carriages have been modernised to ensure a luxurious guest experience, but still keep that old world touch – think pressed, folded linen napkins with meals, monogrammed chair covers and a quilt on your bed.
The bathroom
You have a handbasin and cabinet, normal household toilet, built-in hairdryer, small cupboard for hanging clothing items, and a pretty normal shower. So, it's everything you'd expect to find in a luxury hotel, but a little more compact. There is a bar to hold on to in the shower, and I'd suggest keeping a pretty sturdy stance while there, because you never know when there's going to be a jolt or bump on the tracks. The bathroom is small – so, take turns brushing your teeth – but, really has everything you'd need, very cleverly designed for the circumstances.
Special mention needs to be made of the extensive complimentary vanity kit which comes in a branded toiletry bag for you to keep, and has everything from conditioner to insect repellent.
Special notes
To help you prepare for your own experience, I'd like to share one additional note, around planning your travel on either side of the trip. We flew in from Cape Town, to Lanseria, the morning of our train trip -with our flight scheduled to land at 11h25, well ahead of the scheduled train departure at 15h00. However, one cancelled flight later and I was in tears in the airport, worried that we were going to miss the trip.
Please do also keep in mind the state of the South African rail that Rovos has to use, as well as the fact that they are also made to use Transnet locomotives for the majority of the trip. So, there can be delays – we made good time, only having to cut our time at Matjiesfontein short and arriving home an hour later than scheduled.
I strongly suggest building in an extra night on either end of your trip to protect yourself against any unexpected delays – both from your airline or from the railway. Rovos journeys are non-refundable, so travel insurance is a must.
Note: We enjoyed our journey as guests of Rovos Rail, for review purposes. All views and photographs are my own.