I mentioned a while ago that I wanted to start exercising for the joy of it, and as a way to nurture and look after myself – and not as a form of punishment. I had ideas of frolicking along, skipping while taking in the scent of morning flowers, not minding if it takes me 10 minutes or an hour to get around the block.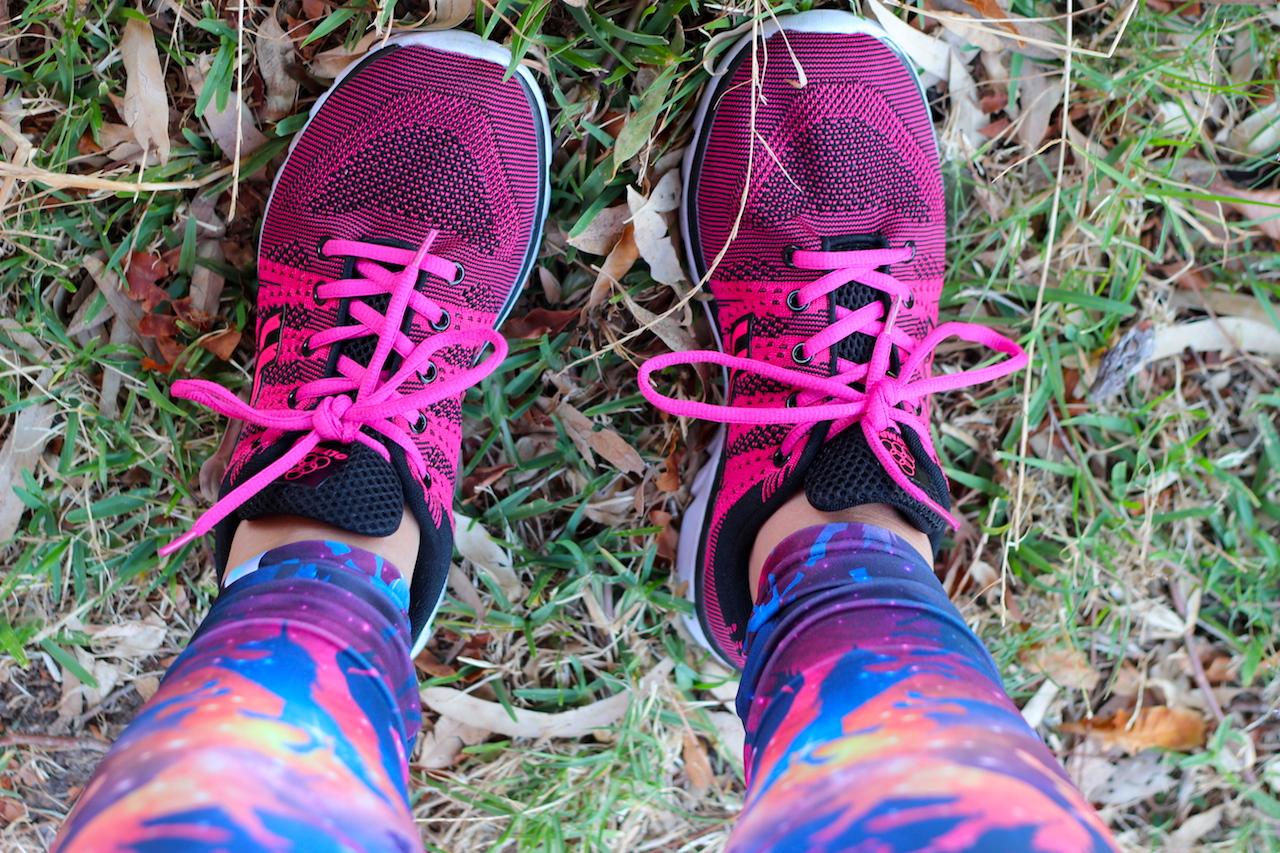 Well, I was wrong.  I'm naturally competitive – even if it's against myself – and realised that most of my motivation comes from me trying to do better. And I can't improve if I have no idea how I'm doing.
I've wanted a fitness tracker for almost two years – just after we started running. I was stuck in the vicious chicken-egg cycle: Would having a device make me a better runner, or would I first need to become a better runner in order to warrant having a tracker?

TomTom South Africa gave me the opportunity to find out first hand with their TomTom Runner 3 Cardio + Music. A multi-sport, activity tracking and training device – it answered my question in one simple statement: You can't improve what you can't measure.
My main requirements were quite simple – I wanted something that could measure distance and pace, with a heart rate monitor as a bonus (which was quickly scrapped off the list due to the old requirement of uncomfortable chest-straps).
The TomTom Runner 3 Cardio + Music fulfills all my needs, and then some. Apart from the basics, it also features an optical heart rate monitor (oHRM), allowing me to hit that important fat-burning zone every time, without having a strap chafing my chest.
And yes, I want to lose fat. I've been looking down at my ever-expanding mid-section and wondering if it's just fat, or if I'm in fact 4 months pregnant and just haven't noticed.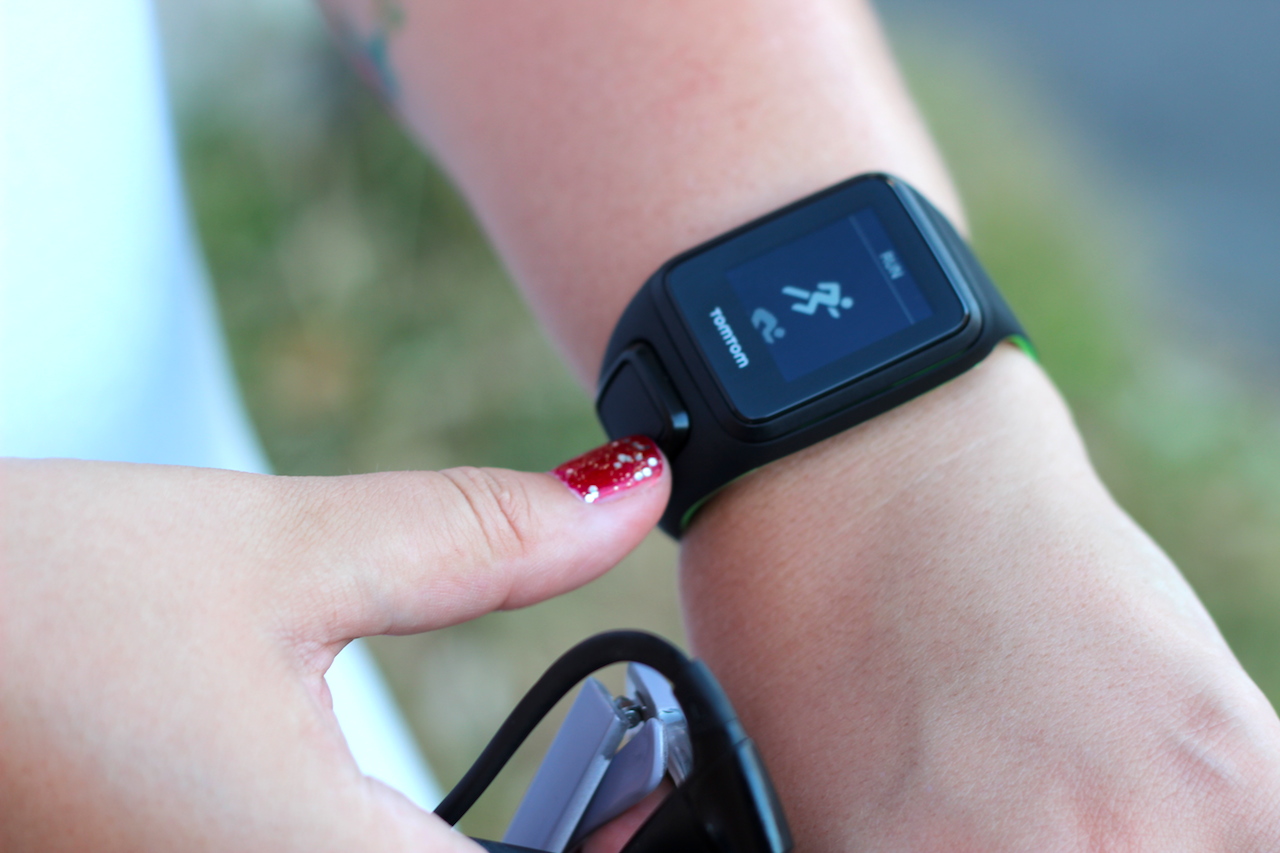 The device set up was pretty simple – and within minutes I had paired the blue tooth headphones and synced the TomTom with my phone via the MySports app. As it came with a moderately charged battery, there was no excuse for me not to take it out for a spin immediately.
On with my running shoes, playlist loaded (as simple as drag-and-drop when plugged into your computer), I was downstairs and ready to go. Within seconds the GPS had kicked in, I selected that I wanted to go running – and off I went.
The Heart Rate Monitor
I admit here that my heart-pumping playlist was too ambitious – while I was 100% ready to get moving (having great quality sound – without wires – is incredibly freeing and motivating) I was soon huffing, puffing and having to stretch out my tight calves.
However, I pushed on, checking my speed per km, overall time on the road and heart-rate as I went. Back home after 30 minutes, red-faced and panting, I immediately synced the device with my phone to see what my stats were. You can do this with your computer too – for a slightly more comprehensive overview – but I am happy with what comes up on the app.
While I knew my pace was never going to be stellar, what did surprise me was my heart rate: I was aiming for the fat-burning zone, but actually ended up being in the "endurance", "speed" and "sprint" zones more often. Not bad, as such – as it's all still good for my overall fitness and running performance, but it was interesting to see that I was only in the fat-burning zone for 17 seconds of my 24 minute jog.
oHRMs have received a bit of a reputation for being not-quite-as-reliable as the much-hated chest strap, TomTom has partnered with a specialist heart rate company – LifeQ – to make sure that this is one of the most accurate trackers on the market. You can read all about the LifeQ research that went into this here.
Other features
While the heart rate monitor was my biggest draw card to this device, the blue tooth music capabilities have proven to be a very welcome extra. Wireless blue tooth headphones allow you to increase volume from the headset, and control all other features from the TomTom device itself. It has space for over 500 songs, which is more than enough for anyone's weekly running routine.
And yes, this is mainly a watch for runners. It does allow you to delve into other activities – including cycling, gym and swimming (it is waterproof), among others. A new feature – that I hope to use – is route exploration. Using its built-in compass, TomTom will show you where your route has taken you, so you're able to explore new areas, without worrying that you won't be able to find your way back.
For those who are after a more holistic view of their lifestyle, it also offers a comprehensive activity tracking feature, where you can view steps, sleep and heart rate throughout the day.
Final thoughts
So, you probably want to know if you should get one? If you are a runner of any description, then I'd say, 100% yes. Regardless of whether you can barely manage 5km (I say, with my hand up in the air), or if you regularly compete in half-marathons. The TomTom Runner 3 Cardio + Music is an investment, yes. But, it is a device that will grow with you as you improve on your running journey – and could well be the only device or tracker you ever need. It's not too late to put it on your Christmas wish list.