During our recent visit to Asara, we were able to dine at the newly-opened Mise en Place restaurant, which opened its doors in October this year. Not having any expectations, there was an element of novelty as we made our way down the stairs to the water's edge.
We were seated outdoors, on the most perfect, still summer's evening – and I highly recommend you do the same. Should you book outside, reserve tables are kept indoors, should the weather turn foul, ensuring a faultless dining experience no matter where you are seated.
Right at the water's edge, Mise en Place is made for romance. Please, don't bring the family. With croaking frogs, birds chirping goodnight and the sun setting over the vineyards – if you're looking for a special place to celebrate an anniversary or pop the question – this is it.
We were audibly gasping throughout our meal, as the setting sun changed the view around us.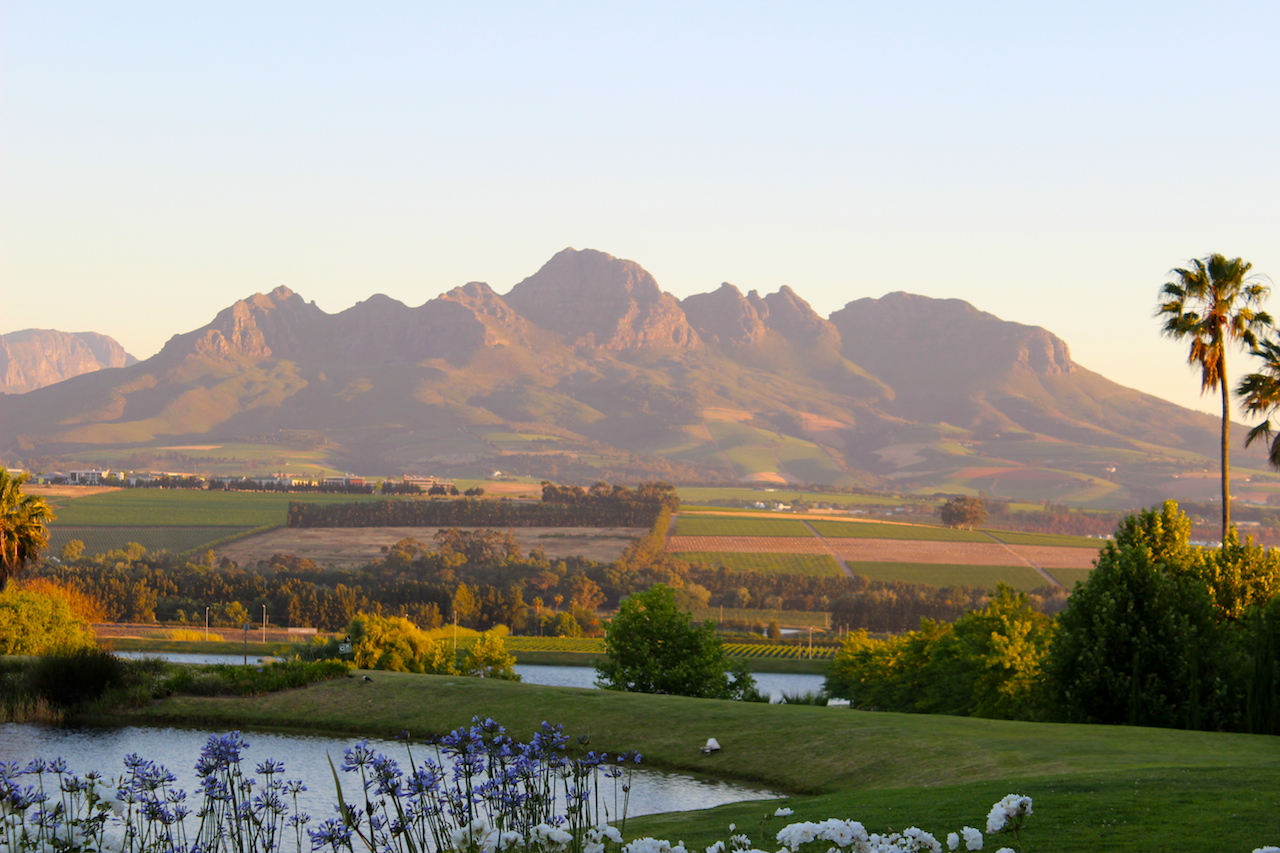 It is silver service in the most literal sense, with dishes being brought out on elegant silver platters and a manager who is always overseeing the floor, but never intruding. Our meal began with a beautiful trolley being brought to the table, with freshly-baked, warm bread and what tasted like homemade butter. To accompany this, we each went for a glass of the Asara Brut MCC – a treat, as we tasted the 2007 vintage.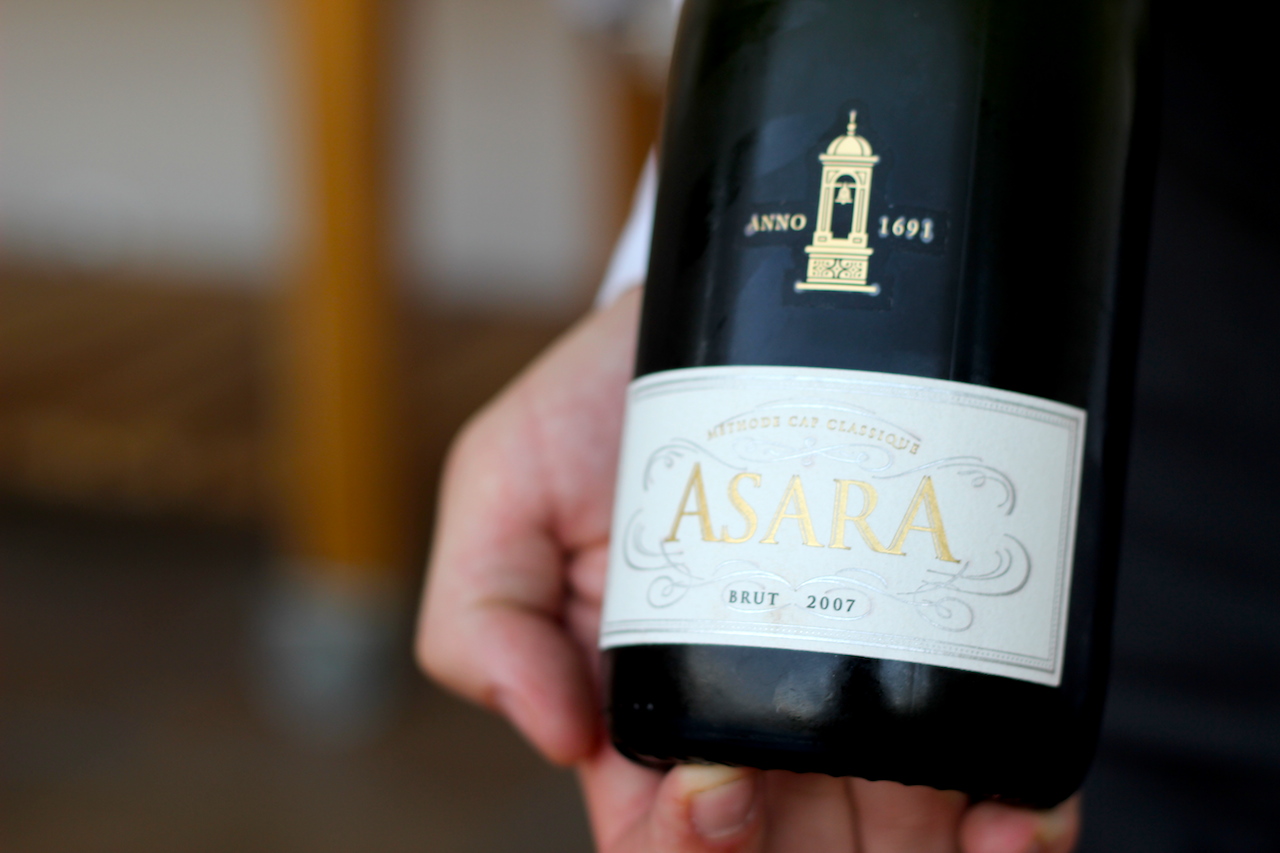 The menu is divided into three courses, with a few options per course and charged at R345 for two courses for and R425 for three courses for R425. You can view the menu here.
While I was still quite full from our lunch-time pizza, Luke's stomach seemed to have other ideas. I skipped starters, but he went for the Hope on Hopkins cured salmon with caviar, cucumber, avocado and citrus.
Light, with clean, fresh flavours it was the perfect start to his dining experience and a good portion size, too – enough to get your mouth watering, but not enough to make any significant dent in your hunger.
For mains, Luke couldn't turn down the thought of roast bone-in Oak Valley pork belly, with cider sauce, corn, carrots and onions a la plancha. The pork itself was succulent and tender, with perfect cracking complimented by the sweet corn and cider sauce. He did find the onions to be a bit much, and left some uneaten.
My mains were puy lentils with roasted garlic, baby carrots, star anise, pumpkin and sage butter. Absolutely perfectly seasoned – and spot-on portion size – I was very happy with my choice. Still feeling slightly virtuous, because, well, lentils will do that to you – it was offset by rich, roasted garlic and a buttery puree. It was a dish I'd happily eat every day.
Dessert was easy, with two stand-out options: The tonka bean brûlée with toasted almond ice cream and the chocolate soufflé with milk chocolate ice cream and dark chocolate sauce.
My soufflé was finished at the table, with a dramatic pour of thick, chocolate sauce. It was just delicious – light, barely sweet, and well-complemented by the milder chocolate ice cream.
Luke's brûlée was just-set, silky smooth and creamy – 10/10, really. The top was crisp and thin, and neither element overly sweet – the mark of a well-thought out dish.
I can't recommend Mise en Place highly enough – you're not likely going to find a more magical setting for dinner in the winelands, complemented by exquisite, attentive service. Full marks.
You can read more about our time at Asara here.
We enjoyed our stay as guests of Asara. All views and images are my own.