When asked about my top two romantic destination suggestions, I immediately knew the two cities I wanted to feature.
The first, because I still think fondly about our own romantic escape to Zanzibar last year – and the second, because I'm currently planning a trip to Paris in a few weeks – and am excited to share my thoughts and experiences in both with you.
Stone Town
I've specifically mentioned Stone Town and not Zanzibar as a whole – as, while the entire island is absolutely gorgeous and worth exploring, I found there to be a certain magic in Stone Town. Whether it's the narrow, winding alleys, the hot, tropical air, the incredible sunsets – or the scent of spices wafting gently through the air – it's a heady, dreamy town that lends itself to a romantic escape.
The pros
Zanzibar – and Stone Town in particular – is incredibly accessible for South Africans. Partly due to their friendly no-visa requirement for South African passport holders, and the relatively affordable prices on the island.
Flights are also relatively inexpensive, with regular, direct flights from OR Tambo – browse cheap flights here.
The cons
Honestly, I've spent hours trying to find anything negative to say about Stone Town and Zanzibar – and, I've got nothing. From the people, to the favourable cost of living, the climate, the water, the food – I'd return in a heartbeat.



Paris
It feels silly trying to convince you why Paris is a great idea for a romantic escape. But, I  think it exists as a dream for so many people – without realising that it's perhaps a more attainable romantic escape than you might anticipate. My suggestion for planning a big trip? Start with a spreadsheet. Research flights and accommodation and try and put a figure to how much money you need to make the trip happen. Once you have a figure to work towards, it's that much easier to make it happen.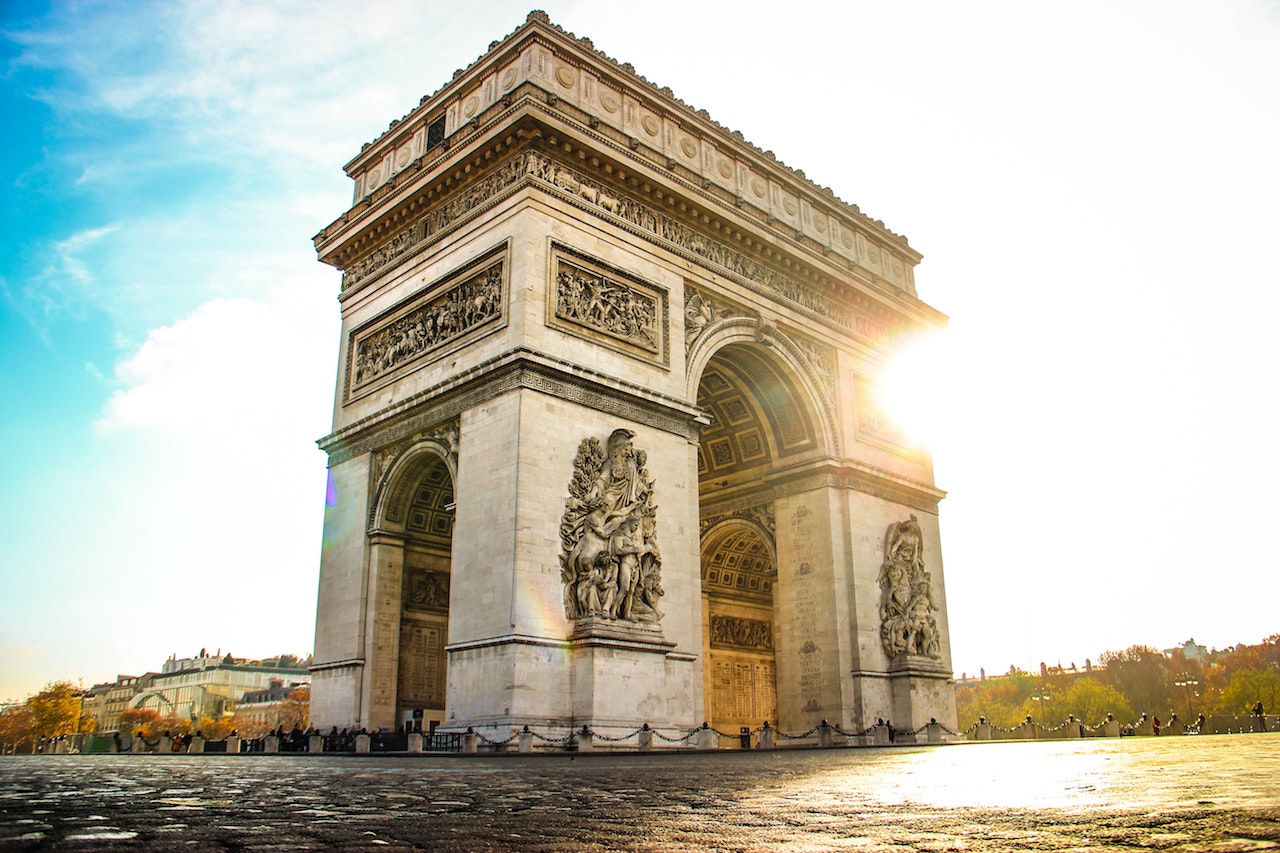 The pros
I mean, it's Paris – the quintessential City of Love – if you're going to sweep someone off their feet with the ultimate romantic gesture, then you can't really beat Paris as a romantic destination. There have been songs, books, poems and paintings dedicated to this tiny, tiny city – and, for good reason.
No matter the season – whether you're sharing pain au chocolat while browsing museums in winter, opening a bottle of rosé for a piquenique in summer – it's a cliche for good reason: Paris is always a good idea.
And, while you need a visa if you're travelling on a South African passport, the French Embassy are working hard to process tourist visas within 48 hours – so, while there is of course paperwork required, applying for a Schengen visa for France was actually more painless than I anticipated.
The cons
The exchange rate. Paris means euros, and if you're travelling on the South African rand, it can be quite the cash outlay. There are always ways to save and make your trip to Paris more affordable – here's a great article on how to visit Paris on a budget – but, if you're on a very tight budget, you might get more value for your rands somewhere else.
Depending on when you choose to travel, flights and accommodation can be fairly expensive. Find cheap flights for your chosen travel dates, here.
This post was sponsored by Travelstart.