To be perfectly honest, what I'm likely going to be doing for my solo trip to Paris is wandering the streets, covered in croissant crumbs, openly weeping at the beauty around me, staring in disbelief that I'm actually there.
But, if I manage to pull myself together, this is what I have planned for my eight, glorious, solo days in Paris. You'll notice a few obvious exclusions – there's no trip up the Eiffel Tower of evening at the Moulin Rouge for me. There isn't even a visit to the Louvre at this stage.
This trip has been more than a decade in the making – a literal dream come true that I've spent months researching and planning to make it perfect, for me. So, what will I be doing with my time in the City of Lights? Read on.
Eating
Let's be honest, food is always going to be high up on my priority list, no matter where I am. I'm staying at a hotel that includes breakfast, and leaves me at least two meals a day to feast somewhere else. Of course, there is still plenty of space in my itinerary to be tempted by a local bistro or café – I'm counting on it – but, these are the restaurants I've allocated special time to visit.
Holybelly 5
There are two Holybellys on the same street – number 5 (pancakes, eggs & sides, daily specials, specialty coffee and craft beer) and number 19 (seasonal breakfast sharing plates, plats du jour, specialty coffee and natural wines). Are the chances high that I'll visit both during my time in the city? Yes, yes they are.
Pizza Popolare
Not only do I know when I'll be visiting Pizza Poplare, but I know what I'll be ordering – une pizza double truffe, s'il vous plait. Have I also pre-emptively budgeted to have one every day while I'm there if I fall in love as deeply as I anticipate I might? Yes, yes I have.

Le Pré Catelan
From pizza and pancake stacks for breakfast, we're moving onto the big guns now – the 3 Michelin-starred Le Pré Catelan.
In the words of the Michelin-inspector, "Set within the Bois de Boulogne, the superb Napoleon – III pavilion installed here since 1905 is easily recognisable. In this dream location, Frédéric Anton works wonders: the precision and rigour passed on by his mentors (who include Robuchon) are his signature, along with his taste for original pairings. Topped off by a prestigious wine cellar and perfect service."


I've booked a tasting menu for lunch, and am beside myself with excitement. The process of choosing a 3 Michelin-starred restaurant was tricky – weighing up menus, venus, costs and reviews online – so, I not only hope I've chosen well, but will be keen to see how our local fine-dining restaurants compare to international standards.
Kei
Oh, look, another 3 Michelin-starred restaurant. Quite unintentional, but given the reviews and reasonably well-priced lunch menu, I couldn't skip the opportunity to pay this restaurant a visit too. Featuring French-Japanese fusion cuisine, at a reasonable 58 euro for lunch, I'm excited.

Afternoon tea at Angelina
I've booked lunch…and a full afternoon tea at the flagship Angelina Tea Room on Rue de Rivoli, established in 1906. Am I more excited about the pastries, or lusciously thick hot chocolate? Thankfully I don't have to choose. It's going to be a visit of pure indulgence and I am one hundred per cent ready.

Exploring
City Sightseeing Hop On Hop Off Bus
I'm planning on doing the City Sightseeing bus tour the day I arrive, to help me get my bearings a little – together with the bundled boat cruise along the Seine. To be honest, the hour-long cruise is only 16 Euro, so I might do it a good few times while I'm there – I have a feeling the views won't get old.


A train trip to Parc de Sceaux for the spring blossoms
I'm hopefully visiting Paris in peak spring blossom season, and will likely spot the beautiful pink and white blossoms while out and about in the city. However, the Parc de Sceaux is known for its beautiful gardens and is only a short train trip from the city. So, I'll spend the afternoon exploring the chateau, its art collections, water features – and, gardens.

Exploring the Rive Gauche in a vintage Citroën 2CV
I'm going to be staying in Montmartre, on the Right Bank (Rive Droite) – that is, above the Seine that divides the city in two. I'll of course visit the Rive Gauche – or Left Bank – regularly, but thought – why not book a tour and explore it in a vintage yellow Citroën with Champagne and a friendly man called Pierre? So, that's happening.

A walking tour of Montmartre
And yes, I've saved up quite a bit for this trip, and am happy to splurge on certain expereinces – but, perhaps even happier when I don't need to splurge: Enter a free walking tour of Montmartre. I've booked it for the day after I arrive in Paris, to help introduce me to the neighbourhood I'll call "home" for 8 days.

Go up the Arc du Triomph
When it comes to views across the city, the best aren't actually found from the top of the Eiffel Tower – and those down the Champs-Élysées are arguably among the best.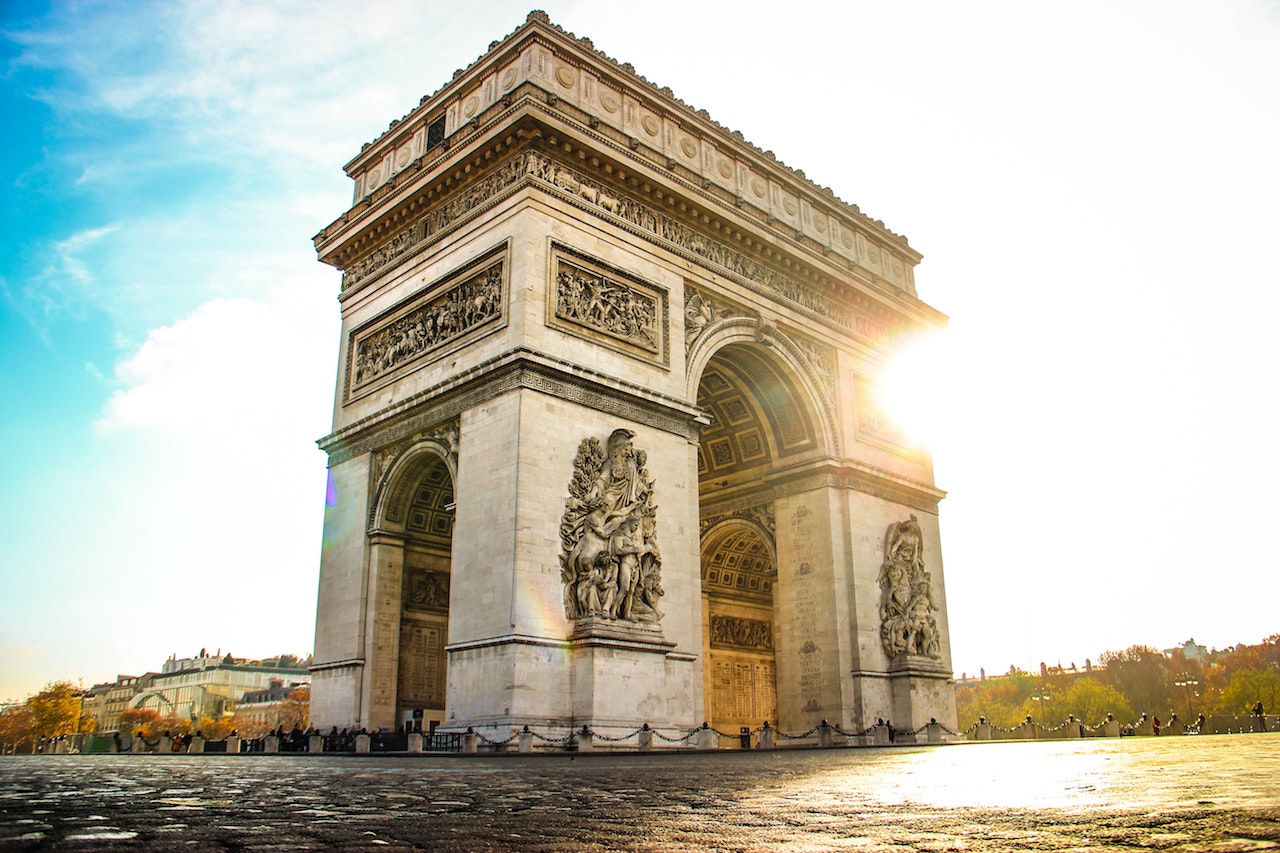 A photo walk through the centre of Paris
I'll be a solo traveler in Paris, making do with whatever kind stranger can take a photograph of me – or, any inventive selfies or self-timed shots I can manage. I've booked a one and a half hour photoshoot with a professional photographer, who will help take some quality snaps of me, so I can remember this trip forever – and, look back at the days when I was young, beautiful and in Paris. Of course.

The Jardin du Luxombourg and Jardin du Tuilieries
As I'll be in Paris at the start of pique-nique season, I expect that at least half my meals will involve cheese and chilled rosé on the lawns of either of these gardens, while the Amélie soundtrack plays softly through my earphones. There may or may not be tears streaming down my cheeks – but, I feel like we know how it's going to play out…

The music
Manon and an evening of Debussy and Tchaikovsky at Opera Bastille
Confession: I'd booked my ticket for the opera before I'd even booked my flights, and long before I had my visa in my hand. It was the first, conscious step to making my dream trip a reality – and, I'm so, so grateful I took the plunge.
I have three concerts planned during my stay – two at the modern Opera Bastille, and one at the incredible, ornate, Palais Garnier. I'll be seeing Jules Massenet's Manon on its closing night, with the South African soprano, Pretty Yende in the lead role. Pinch me.
Chamber music concert and at Palais Garnier


A little shopping
Louis Vuitton at Galeries Lafayette
My reason for going to Galeries Lafayette is two-fold: First, for the sheer beauty of the building and the incredible views from the roof. Second, to buy the Louis Vuitton bag I've had my eye on. My goal of going to Paris was never about shopping, so there's nothing else I really want – except the Speedy Bandoulière 25. Perfect for every day, a night out, travelling – big enough to fit my camera, it's also around 25% cheaper than if I were to buy it in Cape Town.
Another reason for buying it at Galeries Lafayette and not the flagship Louis Vuitton store on the Champs-Élysées? You can do your tax refund immediately at that particular branch, so don't have to worry about customs and queues when you leave.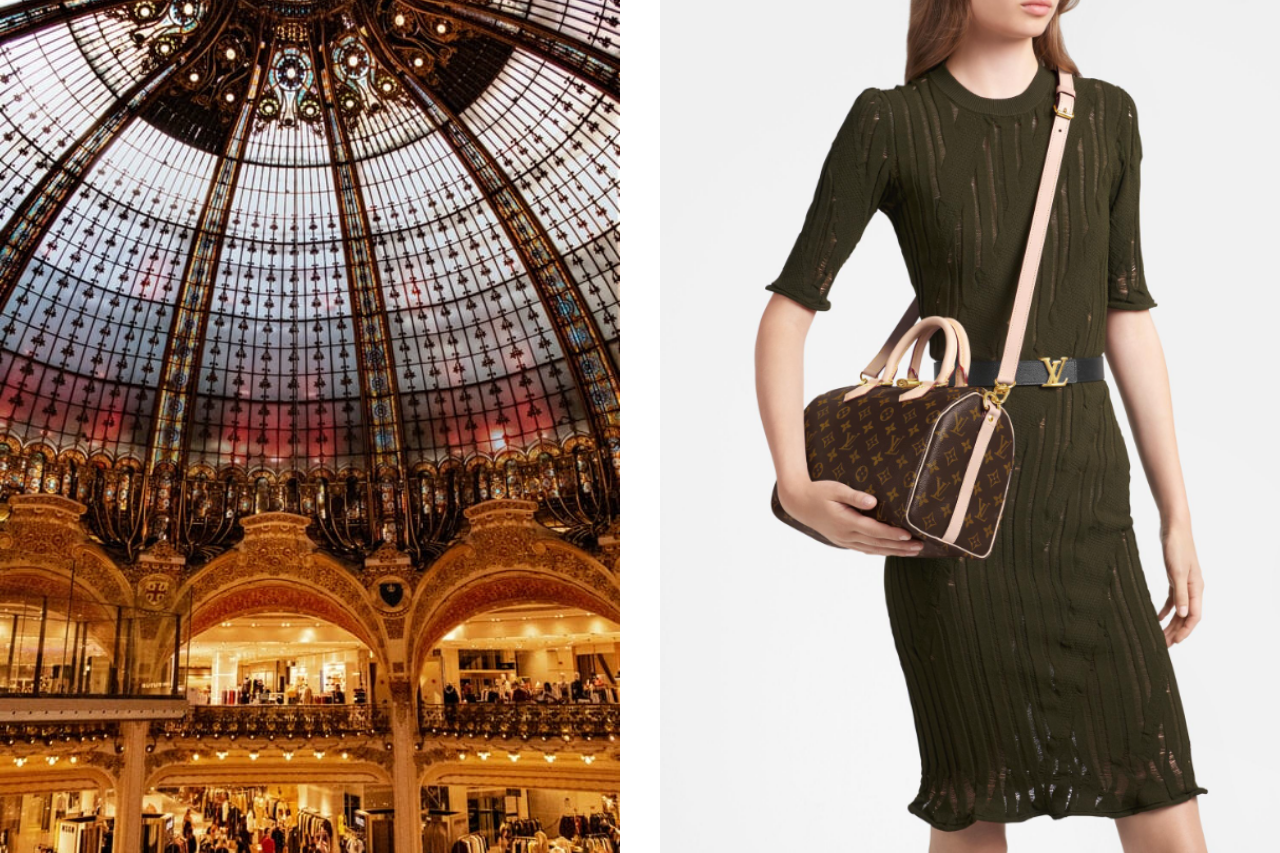 And, that's it. For now. I have around 6 weeks until I leave, so I might adda. few other gems to this list as I stumble across them – but, it gives you an idea of why I'm going to Paris – and, am counting down the days.
No part of my trip is sponsored in any way.
All images belong to the various establishments via their websites or social media channels, or from Unsplash.
featured
paris