This past weekend we embarked on a rather epic journey of trains, planes and automobiles as we headed up to Gauteng for a once-in-a-lifetime experience with Rovos Rail.
However, before we embarked on three days of luxury, there was the small matter of getting there. We flew from Cape Town to Lanseria, and then were faced with the decision of how to get to the centre of Pretoria from there.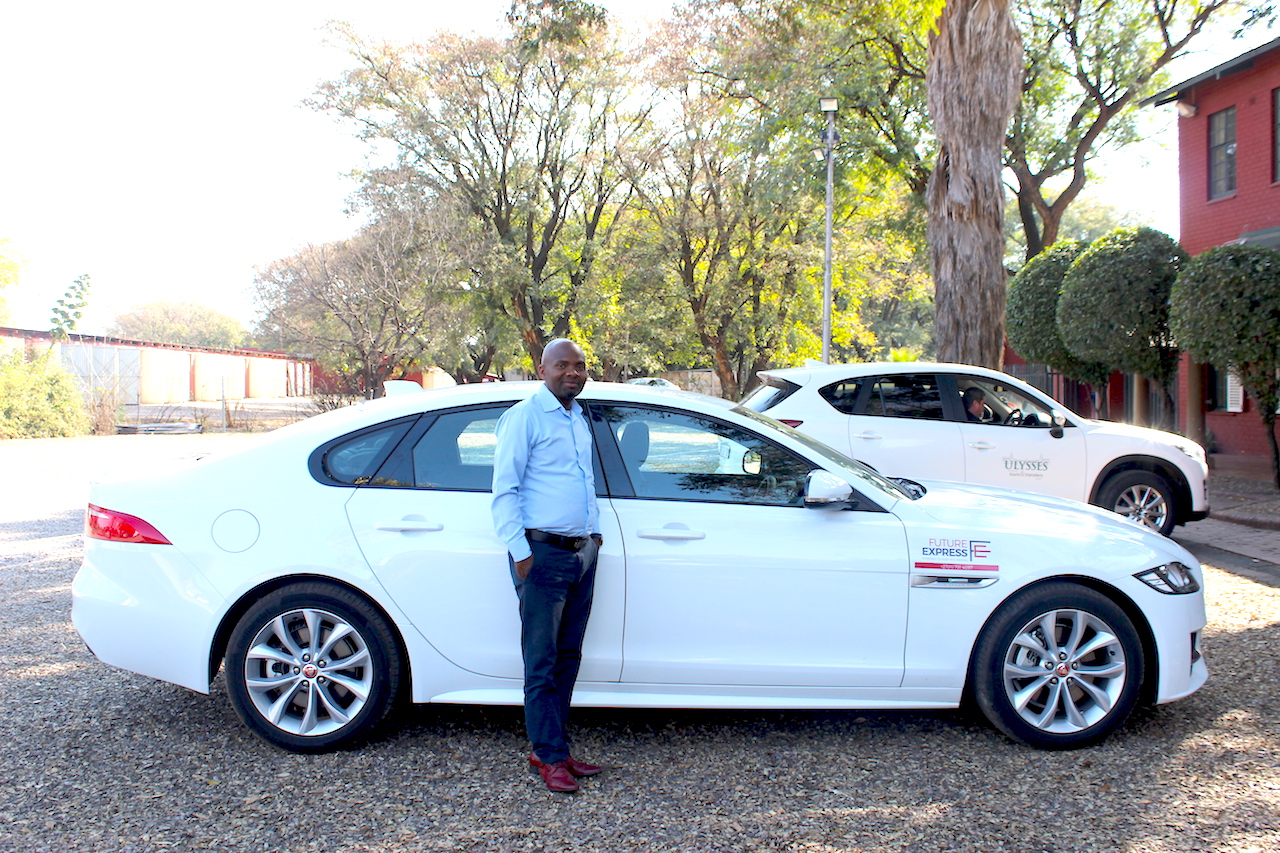 It's no secret that I am a particularly nervous driver and will give almost anything not to be behind the wheel. And, to be honest I'd much rather relax in the back seat and trust an experienced driver who will have a better idea of where we're going, regardless. And, this was even before I was robbed at gunpoint in a car when I was last in Gauteng. So, you understand my enthusiasm when it comes to safe transport solutions.
Thankfully my friends from Jaguar stepped in and saved me the worry, through their partnership with Future Express.
And, let's be honest, is there anything nicer than a professional chauffeur ensuring your comfort while you head off on your journey? I received SMS confirmation of the vehicle, driver's name and contact number the morning of our transfer, which proved to be particularly useful – as our flight was cancelled and trip was delayed by more than two hours. We arrived, more than a little frantic, and Justice was cool, calm and collected, promising to get us to our destination on time.
The journey itself was faultless – our Jaguar XF providing every comfort, allowing us a little time to relax and prepare for the journey ahead, without having to worry about traffic, directions and navigating unknown roads.
In terms of price, it's cheaper than a similar vehicle on a popular transport app, and gives you peace of mind that you won't be subject to surge pricing, or find a driver in your area – for reference, it cost R700 from Lanseria Airport to Rovos Rail Station in Pretoria, in a luxury vehicle that seats four people, and the same trip on Uber Black will cost you around R835. You can pick your vehicle and get an indication of transfer price here.
I highly recommend Future Express – and, of course, the comfort and safety of a Jaguar – and will absolutely use them again when I'm next in Gauteng.
Note: My transfer was compliments of Jaguar and Future Express, as always, all views are my own. Image of the vehicle interior supplied, all others my own.