When I first heard that Catharina's was becoming Tryn, my first response was "why"?
We'd been to Steenberg many times over the years – both to the Bistro and to Catharina's, and our experience had never been less than wonderful. So, I couldn't understand why the team felt it was in need of a revamp. However, as soon as we arrived at Tryn, I immediately understood.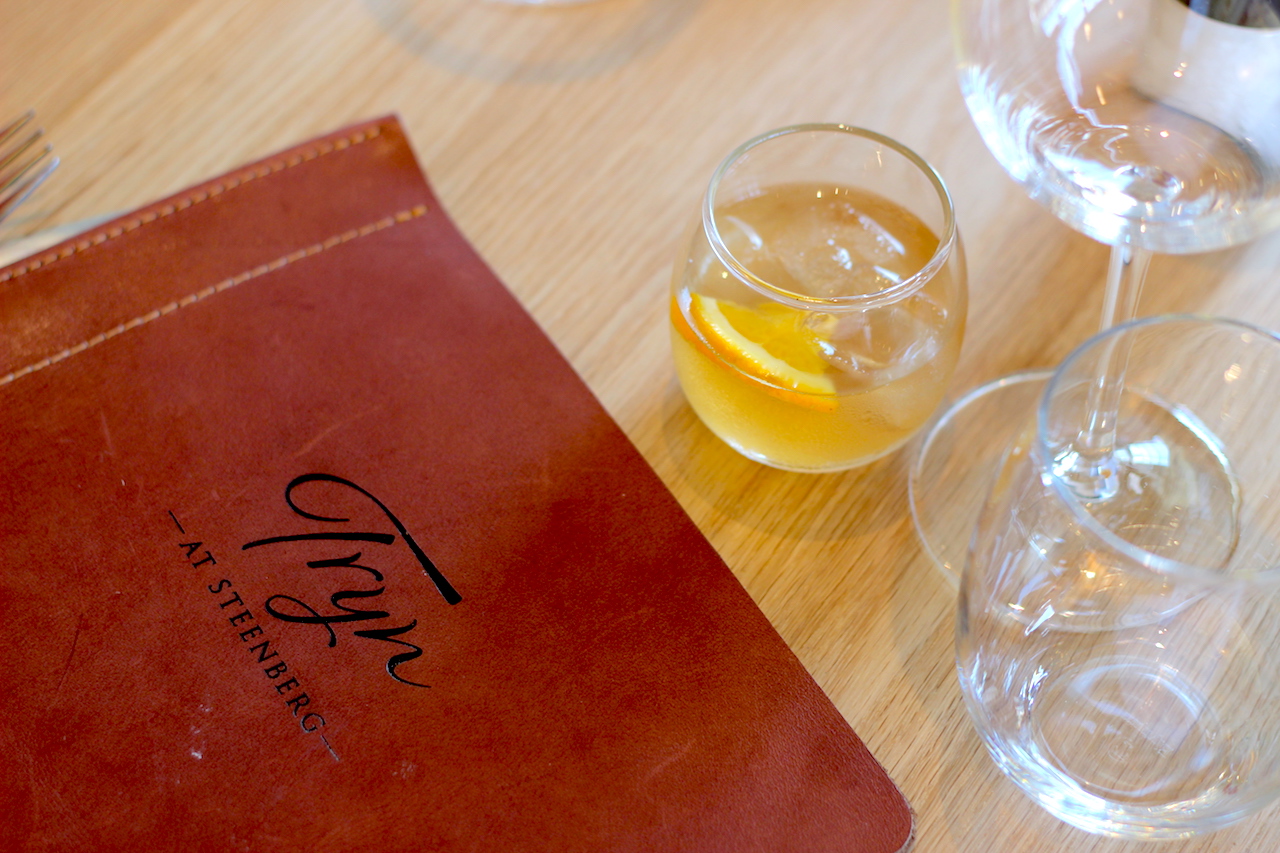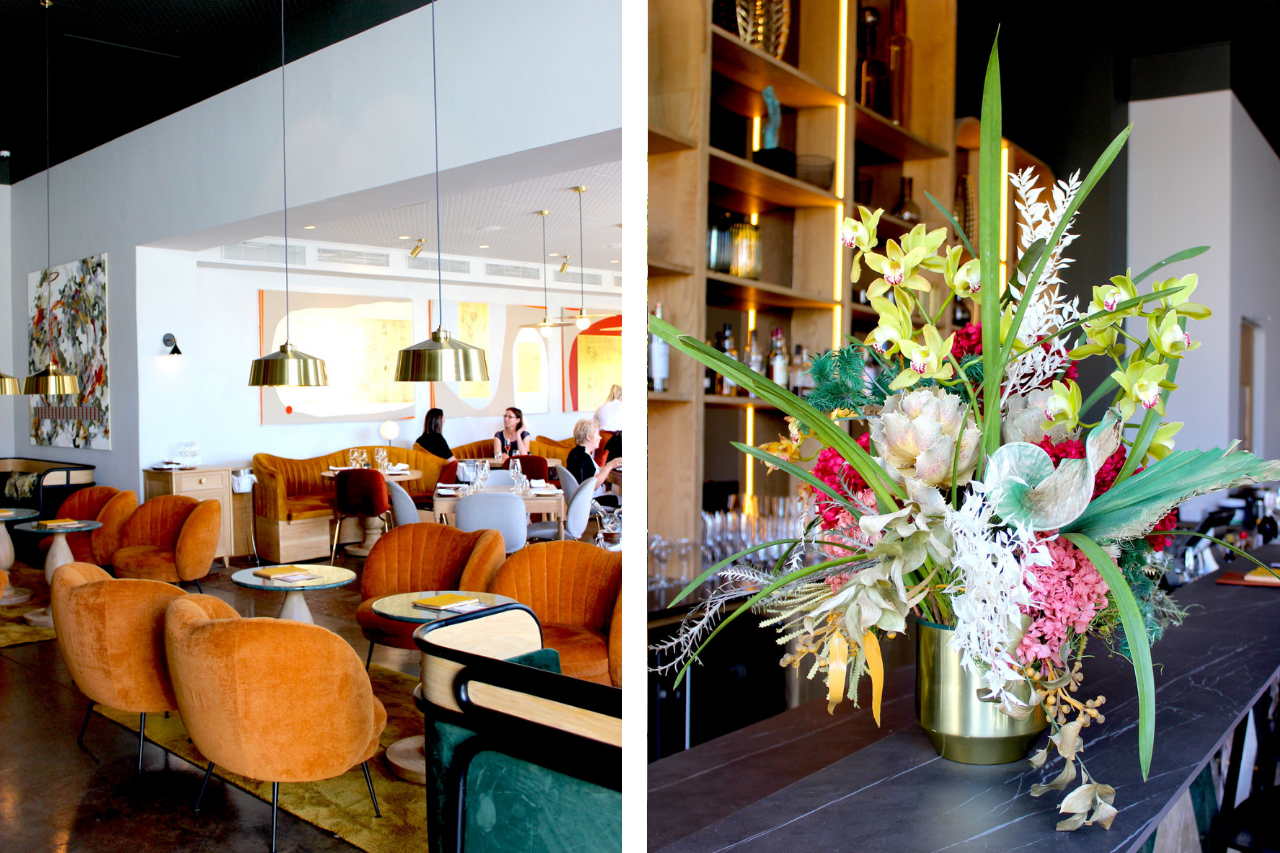 Before you even reach your table – let alone pick up your knife and fork – the beauty of the interiors and design hits you immediately. Tones of emerald and rust dominate the space, with a wall of open windows adding light to what could be a dark space. Whether you're joining for a meal or simply need a beautiful spot for a glass or two of wine – it is on a wine estate, after all – it's worth a visit to gasp at its beauty alone. Oh, and pick a windless Cape evening so you can sit on the large patio, glass of wine in hand and admire the views across the vines and to the mountains, while congratulating yourself on your wonderful life choices.
Now, for the food. We both had our starters decided on almost immediately – steak tartar and tempura prawns – however, as soon as I heard about the local, South African truffles on the menu, we had to add a third starter to the list – a black truffle salad with asparagus, wild rocket, toasted almonds and Parmesan.
The tartar and prawns were both delicious – of course – a good portion size to start the meal, packed with zippy flavours to awaken your palate – wasabi and lime – but, it was the truffle salad that stole the show. I wasn't entirely sure how the concept would translate, but goodness, it was delicious. A creamy truffle dressing,  just cooked asparagus, sharp cheese and peppery rocket – I'd return for this and a glass of Chardonnay for a quick, treat of a lunch any day of the week.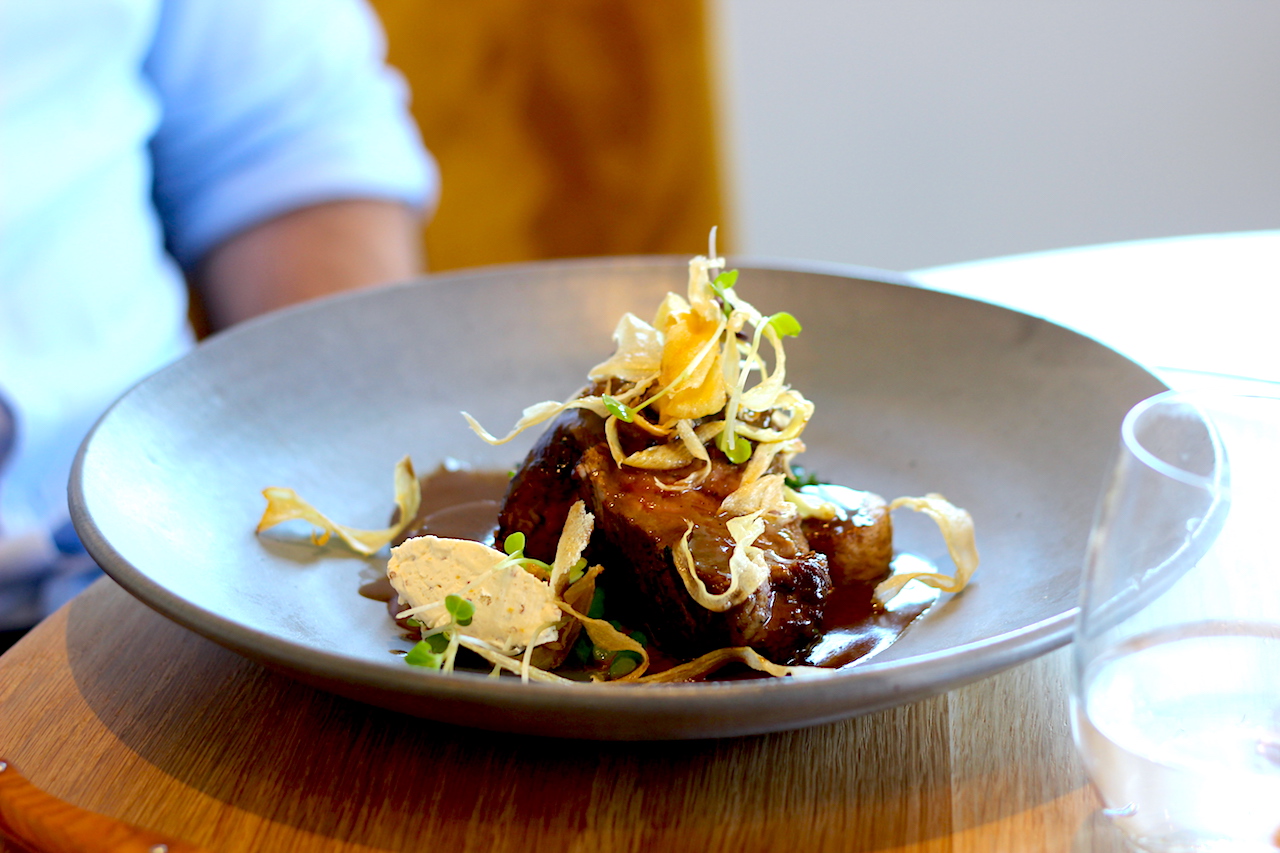 Mains were hearty, delicious, but still refined. The beef fillet for Luke – who commented that it was one of the top three steaks he'd ever had – while I headed to the wild side with the pork belly. Both were absolutely incredible, perfectly cooked and balanced, a large, but not-overwhelming-portion – enough to satisfy a diner as a refined lunch option alone, but just not enough to leave you feeling uncomfortably full as part of a multi-course meal.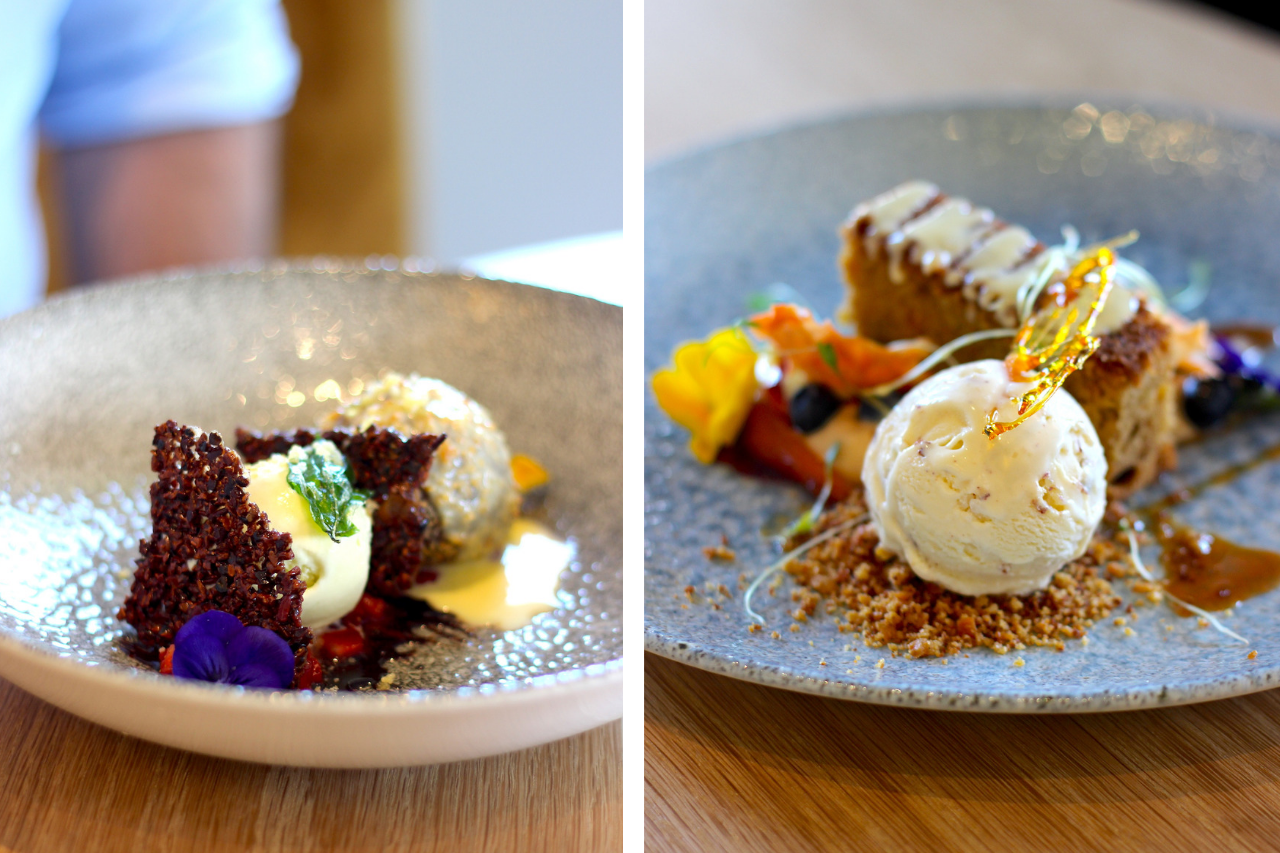 Desserts followed the theme of the meal – in that they were perfect, delicious and a suitable portion size. I opted for the carrot cake, and Luke for the chocolate and strawberry sphere, if you want to share in our joy.
Catharina's has become Tryn – and, it's reason for celebration. It's gone from wonderful to faultless, and I for one, can't wait to return.
Note: We enjoyed our meal as guests of Steenberg. All views and images are my own.
featured
Steenberg