At the beginning of this year, I decided that I wanted to make a conscious effort to attend more operas and musicals.
Little known fact, I spent over ten years immersed in music of all forms – I was part of a choir and am a classically trained pianist and, well, life moved on and I left it behind. While I have no intention to perform, I seem to have forgotten how much joy sitting in the theatre or in the audience gives me.
So, when the invitation to watch the gala performance of The Fugard's production of West Side Story arrived, I accepted without much hesitation. And goodness, what a show it was.
Knowing a few of the songs (thanks, high school choir days) and basic plot outline, I was excited to see the full show for the first time, but I don't think anything could have prepared me for this phenomenal production. The show has just been extended for two weeks or so (now closing on 22 April), and I absolutely understand why.
Let's start with the cast on stage, who were all phenomenal. It is really that simple – absolute professionals who are masters at their craft-  and, it shows. Special mention goes to Kevin Hack, who plays Tony – I didn't look at the cast beforehand, so after his first song, I looked at my friend with my jaw slightly agape, motioning "wow, he's really good" – and, afterwards, I completely understood why. Kevin has just completed his 500th performance in West Side Story and goodness, it shows. If his rendition of Maria doesn't give you goosebumps at the very least, then I don't know.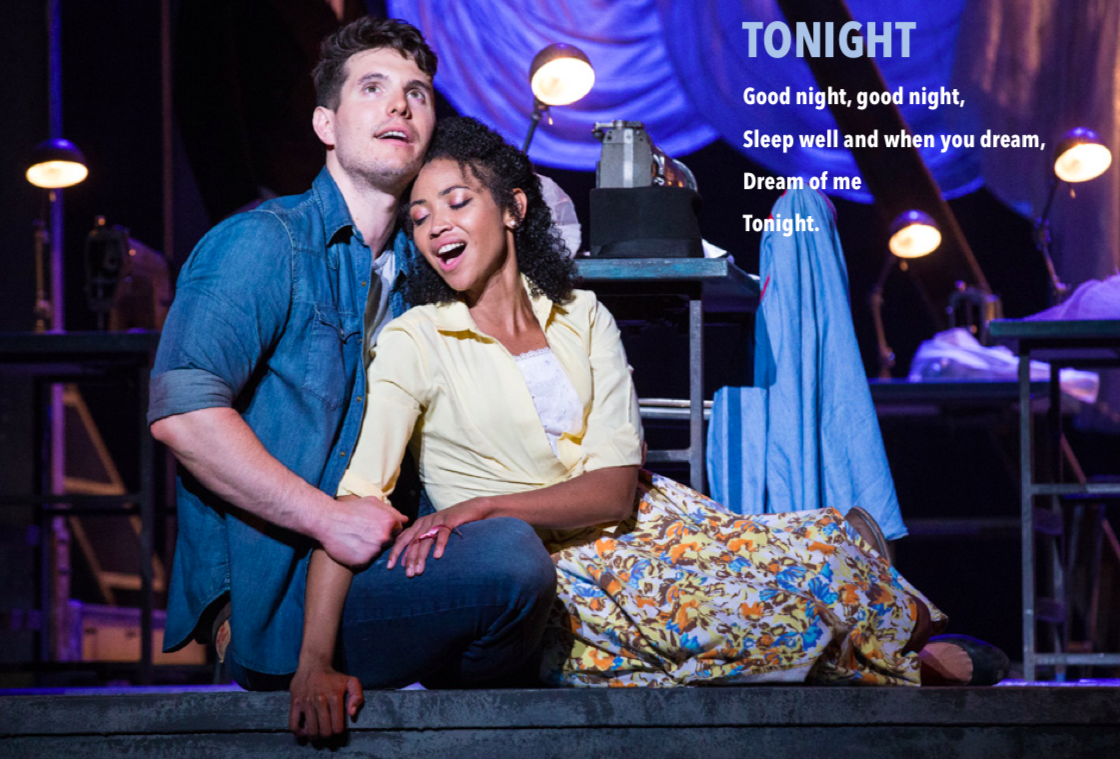 Secondly, the performance is accompanied by a live orchestra and band, which is just such a treat. I love peering at the monitors and watching the conductor in action, wiping his brow after a particularly exuberant phrase. That, and the sound of an orchestra tuning before a performance is just magical.
Then, lastly – the set. Multi-layered, multi-purpose and just so cleverly constructed – this moving platform included everything from a functioning car, to a layered wall of starry  lights. Taking almost 5 000 man hours to construct, and over 10 tonnes of steel – the set is a masterpiece of its own, elevating the show to new heights.
The details
Venue: Artscape Theatre
Dates: Until 22 April 2018
Tickets: R160 to R470 – buy here
I enjoyed the show as a guest. All images are supplied. All views my own.