As I mentioned briefly here, we visited Zenzero in Camps Bay this past Sunday. Not like Cape Town needs another excuse to visit the strip on a late Sunday afternoon – but the promise of carpaccio and pasta was quite the drawcard.
Situated right opposite the beach and famous palm trees, Zenzero is a prime Camps Bay spot, with views of the beach, surf and pretty people walking past.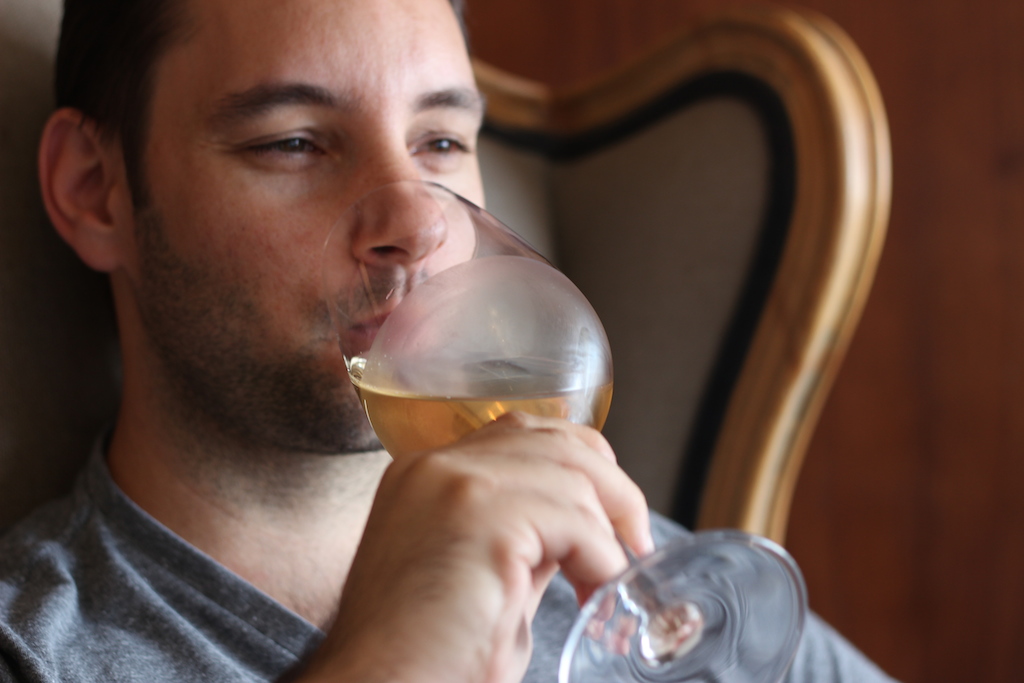 Starting with the important issue of 'drinks', they do have an extensive drinks list – however, with my favourite Warwick White Lady at R110 a glass, I decided on a Mojito instead, with the Mr choosing the incomparable Haute Cabriere Chardonnay Pinot Noir. We drank, asked for more of the delicious bread, and simply enjoyed the breeze and people walking past.
Following my pattern of obsessive menu checking, I thought I knew what I was going to order – but that didn't quite go to plan. When our waitress told us they were known for their seafood, a menu re-evaluation was in order. My starters of beef carpaccio remained the same – but my mains were changed from the Buffalo Mozzarella pizza to the grilled calamari with chilli, garlic, lemon, olive oil and parsley.
Following on the seafood theme, the Mr chose the grilled sardines to start – with lemon zest, pine nuts, chilli and olive oil – before ordering what would surely be the best pasta either of us had ever eaten.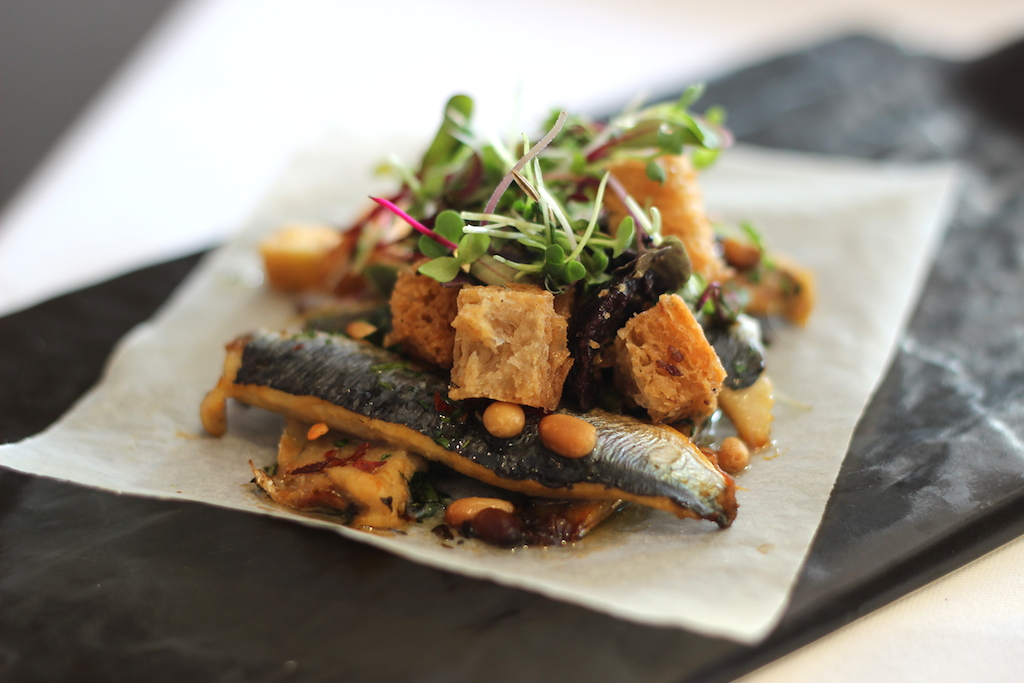 My carpaccio was generous – needing only the addition of a grind of salt and drizzle of Balsamic – tender and sweet, with delicious capers, it was quickly devoured.
While the Mr loved the sardine starter, it was simply too fishy for me (the irony of saying this about a fish dish, I understand). It was also beautifully presented and, for all the fishiness, a delicate dish.
I admit to giving Luke the side-eye when he ordered pasta for mains – as we were planning for three courses – but goodness, it was delicious. Deeply savoury, with the most incredible sauce (I was tempted to turn it into a total carb-fest and dunk the bread into the cream sauce as well). It was truly a man-size portion and very much worth the mere R90 on the menu.
My calamari – which I admit, I was slightly hesitant to order – was simply perfect. From cooking to seasoning and flavour – absolutely without fault. I simply couldn't have asked for more – with just the right amount of heat from the chilli, together with the lemon aioli and skinny fries – it was a winner of a dish and one I would definitely come back for.
As we couldn't not have dessert, we decided to share the chocolate fondant – both keen to see how it compared to the one we had the previous evening. While the previous evening showed the perfect balance between peanut butter and chocolate, as far as pure chocolate decadence goes – Zenzero wins. Soft exterior, with a true lava-like interior, it was really all you could ask from a dessert. It was a dessert that made you unbutton the top of your jeans – but, totally worth it.
If you're looking for the Camps Bay stereotype – but backed by great food and perhaps an even better selection of drinks – then Zenzero should be on your hitlist. I know I'll definitely be back for the calamari. And the pasta. And the dessert…
We enjoyed our dinner as a guest of Zenzero. All images and views are my own.
kove collection