On a recent, overcast Sunday, we took a drive to Zenzero in Camps Bay to try their latest summer lunch menu. With a chill in the are and drizzle threatening, we laughed at the irony of Cape Town in spring.
It had been just over two years since our last visit to Zenzero, and we still think back to that meal fondly – so we were keen to see what had changed and what their new menu held for us.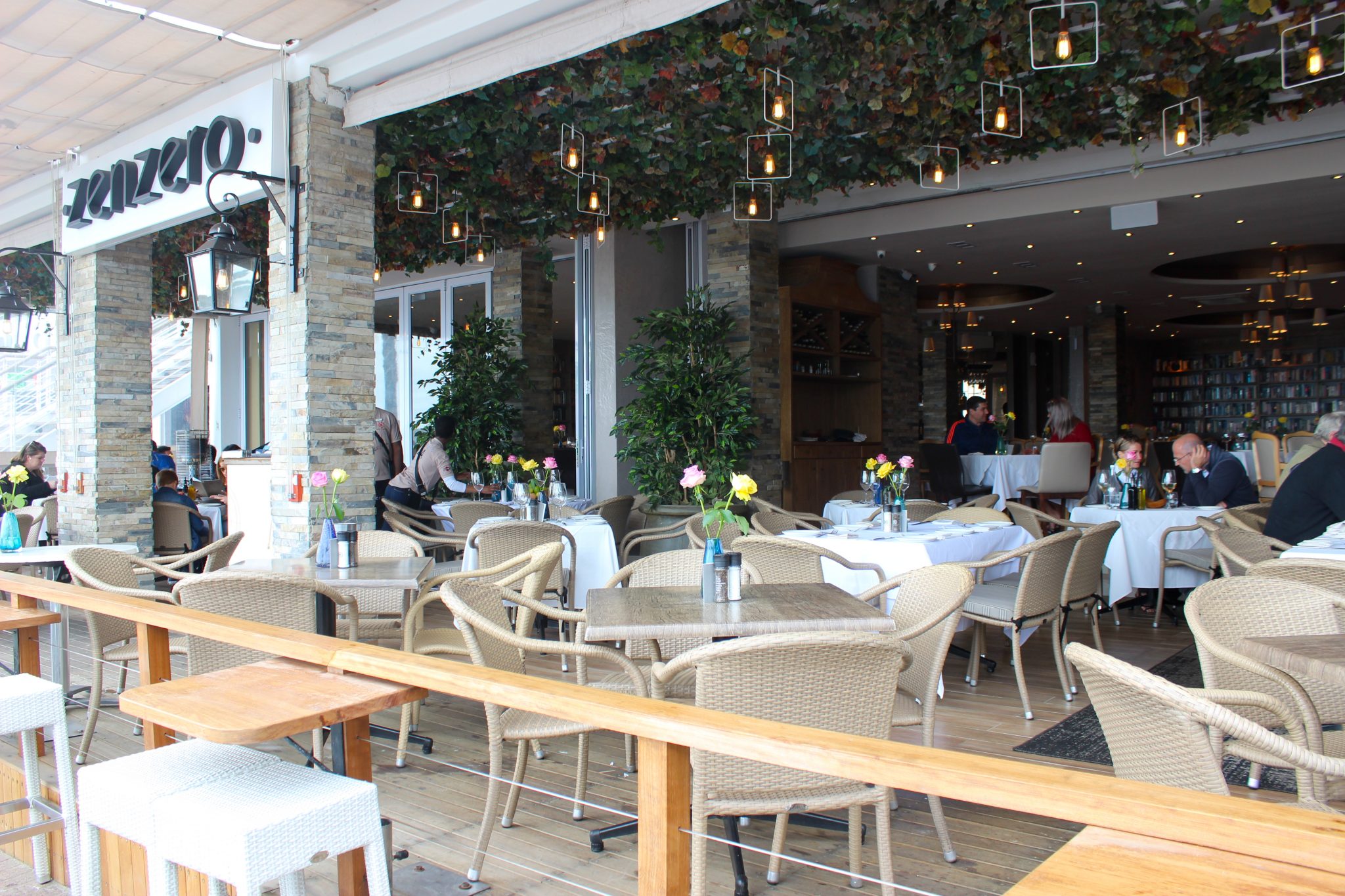 Despite the weather, we chose to sit outside, warmed by particularly efficient gas heaters, we pretended it was summer and started with cocktails before moving on to white wine. We tucked into fresh bread and an incredible olive tapenade – fragrant with rosemary and lemon – before deciding on our orders.
Not only has the menu changed, but the entire interior of the restaurant – have a peek at what it looked like before, here. While I never had anything against the muted, gold-toned elegance of 2015, I do quite love the library-themed look of the restaurant now. Lined with shelves of books, it's the perfect spot to grab a title, order a few cocktails and spend some time relaxing with the perfect Camps Bay view.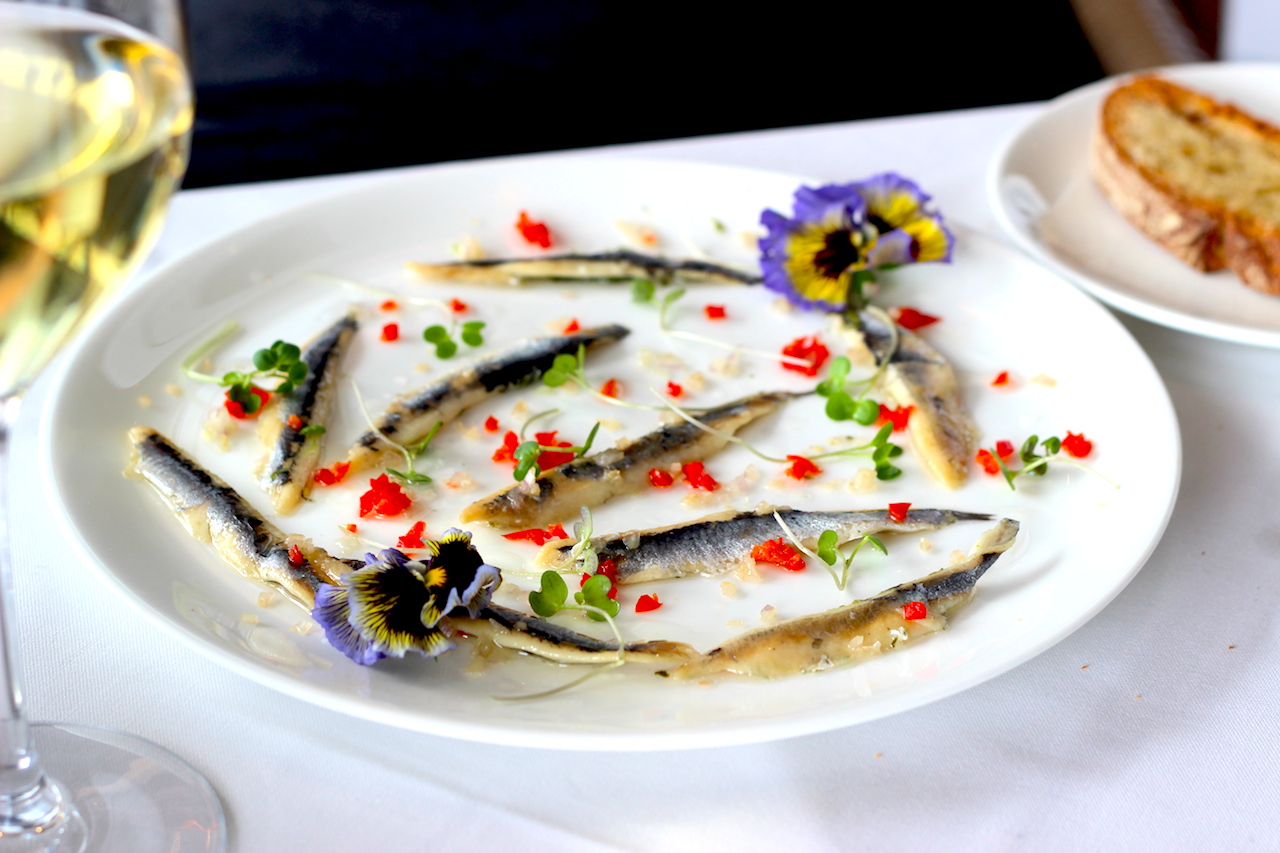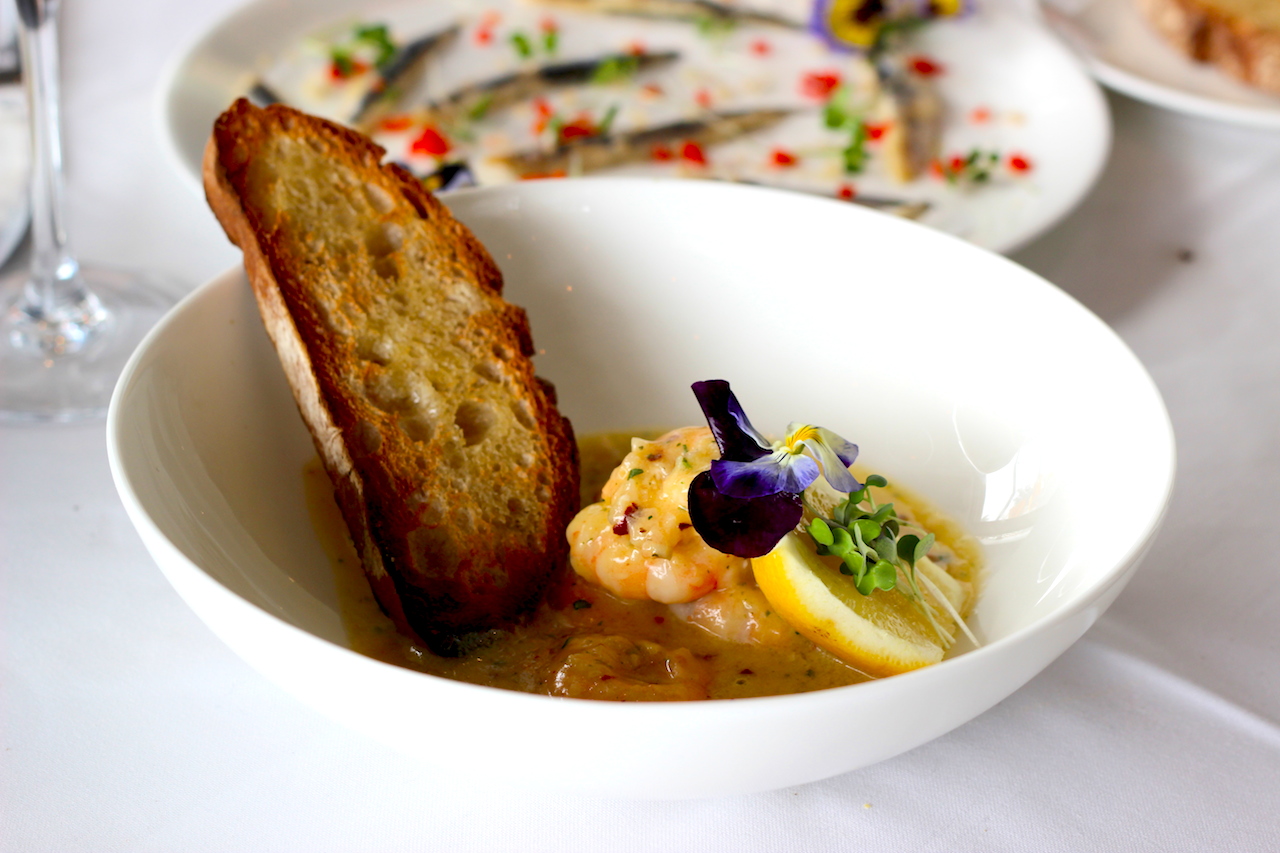 Books aside, we were here with a mission: the food. Following the recommendation of the table next to us, Luke went with the white anchovies with shallots, peppers, lemon, olive oil and crostini to start, after hearing that our neighbours had enjoyed it so much, they'd ordered a second portion. He devoured it with a smile on his face, and assures me that it is a "must-have" dish. We also ordered the prawns, which were served with a creamy garlic butter sauce and with crostini on the side. The sauce was a little gluggy, but apart from that, it was a tasty dish and the perfect portion to start a meal.
Taking full advantage of the fairly miserable weather, we then moved onto full-blown winter comfort food – with Luke ordering the fillet tagliata, and I choosing the fettucine bur rata – both absolute standout dishes. The fillet was served with rocket pesto, confit tomato and aged balsamic, with Luke choosing to order a side of mash to go with it. It was subsequently deemed to be the best steak he'd had in recent memory, with every bite savoured. The mash was delicious – a very generous portion that I'm not ashamed to say we took home with us.
My pasta was served with spinach, garlic, lemon and hazelnuts – in addition to the torn burrata – and was delicious. Another generous portion, I only finished half of it, before asking that the leftovers be added to our "midnight feast" takeaway box. Also worth noting that for R105, I think it's fantastic value, given the quality, portion size and location of the restaurant.
Following our waitress' recommendation, I went with the chocolate pot de crème for dessert, and regretted it was soon as it arrived at the table – it's a dense, rich dessert – and one that I feel is definitely made to share. Zenzero definitely delivers on "generosity". I barely made it a third of the way through, before I had to admit defeat. Be warned, it's not a dessert to be taken lightly.
Final thoughts? Zenzero is home to some serious culinary gems – with the anchovies, tagliata and fettuccine all stand-out dishes. Yes, prices are premium for some dishes, but, when compared to others in the Camps Bay strip, they are quite standard and better value than you'll likely find elsewhere.
Note: We enjoyed our meal as guests of Zenzero. All views and images are my own.
featured
kove collection