After only visiting the Belmond Mount Nelson for the first time a few weeks ago, we were thrilled at the opportunity to spend a night a the grand Nellie.
aWhile we were properly excited to pack our bags for a 5* escape, I was a little hesitant to get too excited. As can easily be the case when a hotel has this much of a reputation, I was scared that we would be disappointed. We were visiting the Mount Nelson, after all.
As soon a we had dodged the rain drops and made our way to reception – I knew instantly that I had no reason to be apprehensive. From the 'good afternoon madam', to the padded leather and thick, printed reservation form, to the offer of a glass of MCC upon check-in – all expectations were already exceeded – and this was before we even reached our room. Be warned – we were also greeted with the words 'you have been upgraded', which, let's be honest, are the best words to hear when checking in or flying.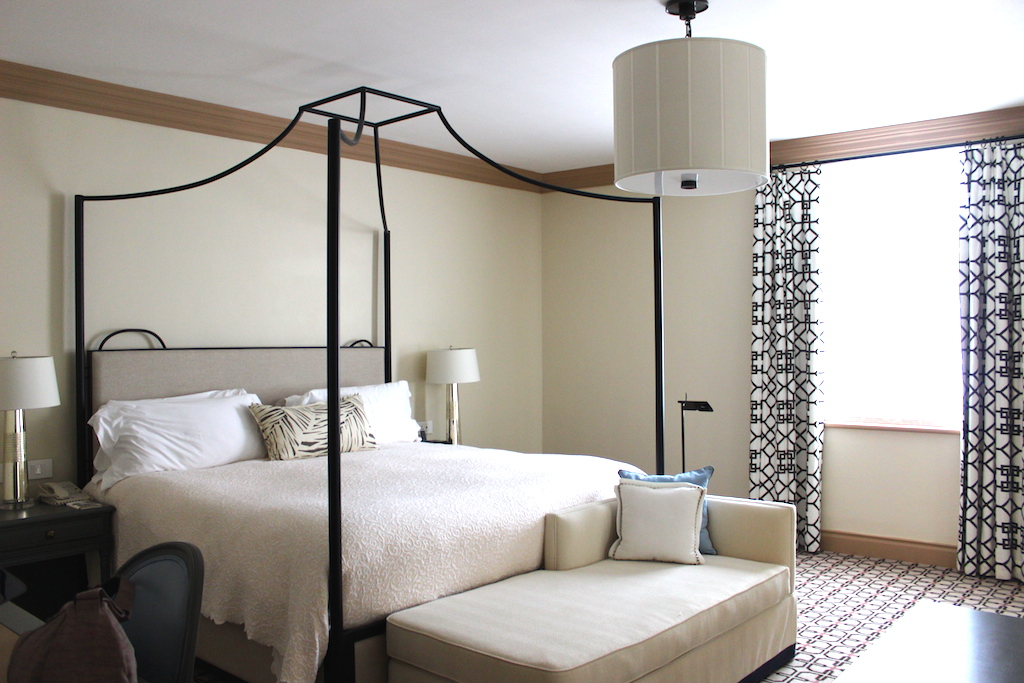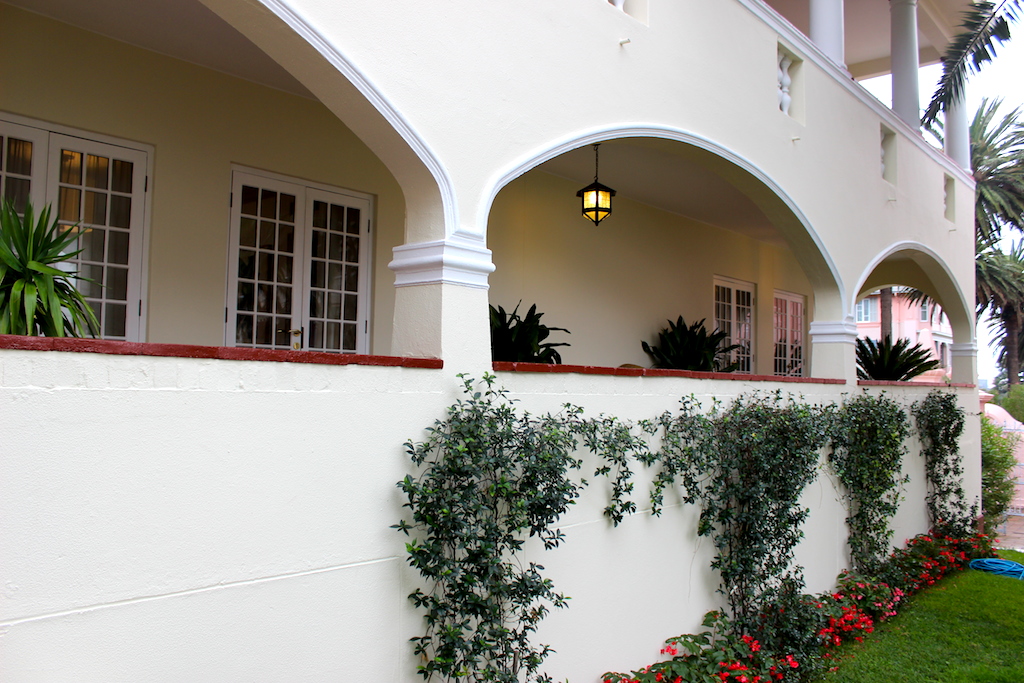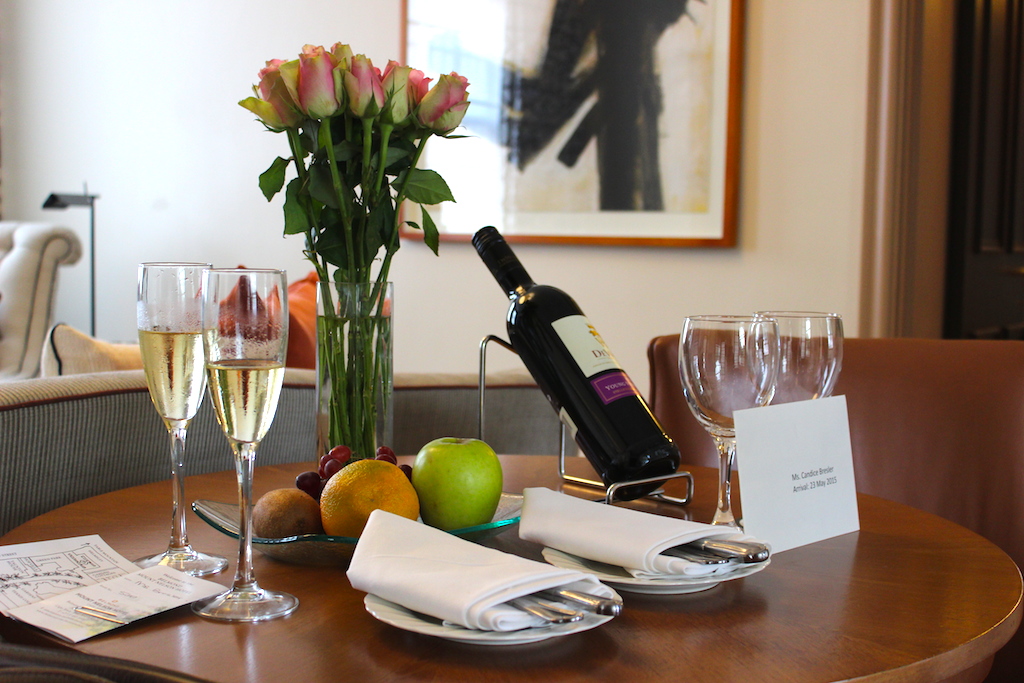 We stayed in the old Helmsley Hotel building, which was acquired by the Mount Nelson in 1996. Beautiful, and separate to the main building, we stayed in Room 500, a ground floor, one bedroomed suite. We walked in to our lounge, with a built-in kitchenette (complete with hot plate stove and Nespresso machine), before encountering our granite bathroom, wall of cupboards and cavernous bedroom.
The 'basics' were all there – flat screen TVs, extra-large queen sized bed, bath amenities, but it was the smaller touches that stood out – special 'his and hers' slippers (a class of their own) and a comprehensive sewing kit were little ways that they try to make your stay as comfortable as possible. Outside of your room, there is also a DVD and book library at reception, perfect for snuggling up on the couch (or in bed) and enjoying the complimentary popcorn. We could probably have held a cocktail party for at least 60 people on our balcony – but decided against it. Barely.
After check-in and exploring our room, we wandered around the expansive grounds. With sculptures and artworks dotted around the manicured lawns, there is something to spot around almost every corner – and that's not coating the birds, squirrels or romantic balconies you're likely to encounter. The hotel is also home to a rather famous spa – Librisa – which also offers guests complimentary use of their steam room, sauna and plunge pool. If you're after more pampering, you can view their treatment menu here.
Our wanderings then took us inside – to the gorgeous orchid-scattered terrace, lounge and famous Afternoon Tea – we'll definitely be returning for this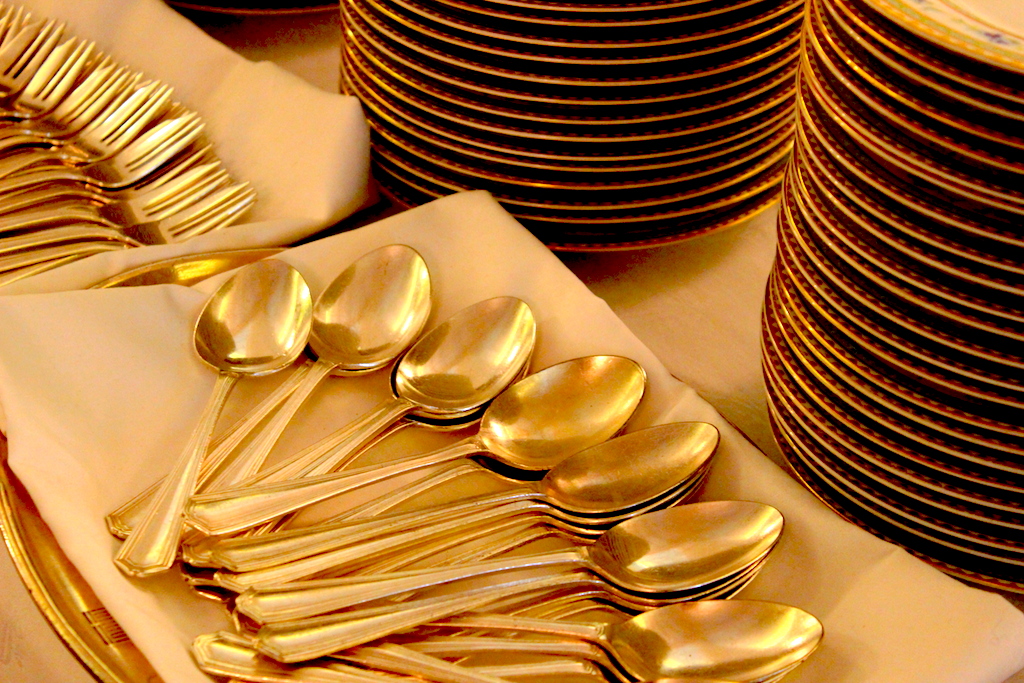 We returned to our room for that movie and popcorn I mentioned, and a bath, before heading down to the Planet Bar for pre-dinner drinks. As I was still recovering from a cold, my tastebuds were incredibly sensitive – the lovely barman allowed me to taste no less than four different wines, before I eventually decided that I actually felt like a whiskey cocktail, and not wine at all. Patience of a saint. We ordered two Old Fashioned cocktails and sat by the warmth of the fire, watching the pretty people.
We then moved on to Planet Restaurant for dinner. Our plan was already decided on – I would order vegetarian a la carte, while Luke would order the Vintage Winter Menu. While my choices were delicious – including a kataifi wrapped goat's cheese and pickled beetroot salad, followed by an exotic mushroom gnocchi with truffle oil and a poached egg – his menu stole the show.
"Inspired by dishes served in the First Class dining rooms of the Union-Castle Shipping Lines, as well as the cuisine from The Nellie's much admired Executive Chef from 1964 – 1990, Hans Kuhnel, our modern day Chef Rudi Liebenberg has put together a fabulous old-fashioned menu that will warm and delight cold winter bones."
Dishes included a generous seafood cocktail, sole à la Colbert and crêpe Suzette, the latter finished off tableside, much to the envy of other diners. The combination of classic, nostalgic dishes, with the history and elegance of the venue was just the most perfect match. I'd go so far as to suggest that the Mount Nelson only serves food from this era. Absolute perfection.
A note must be made on Pearl, the sommelier, who was simply delightful. As a sommelier in a 5* venue, it can be easy to be a little poncy and unapproachable – but Pearl is a…well…gem. Chatty and helpful, she was always on hand for questions and to discuss certain wines in more depth – and also introduced us to the Isabeau from Allee Bleue, a versatile, easy drinking blend of 33% Semillon, 66% Chardonnay and 6% Viognier.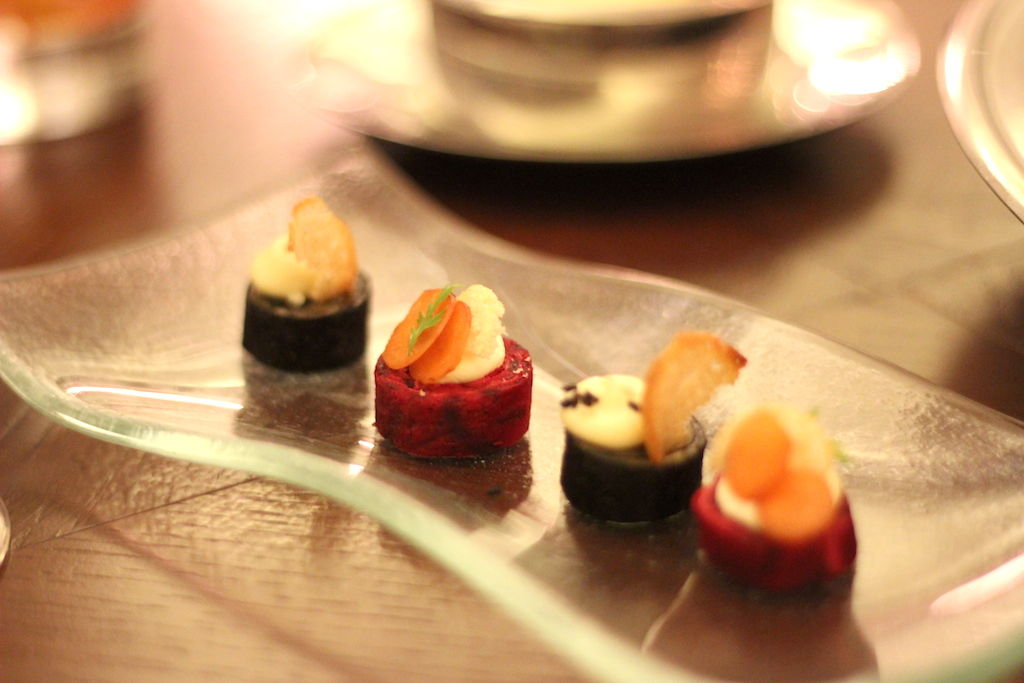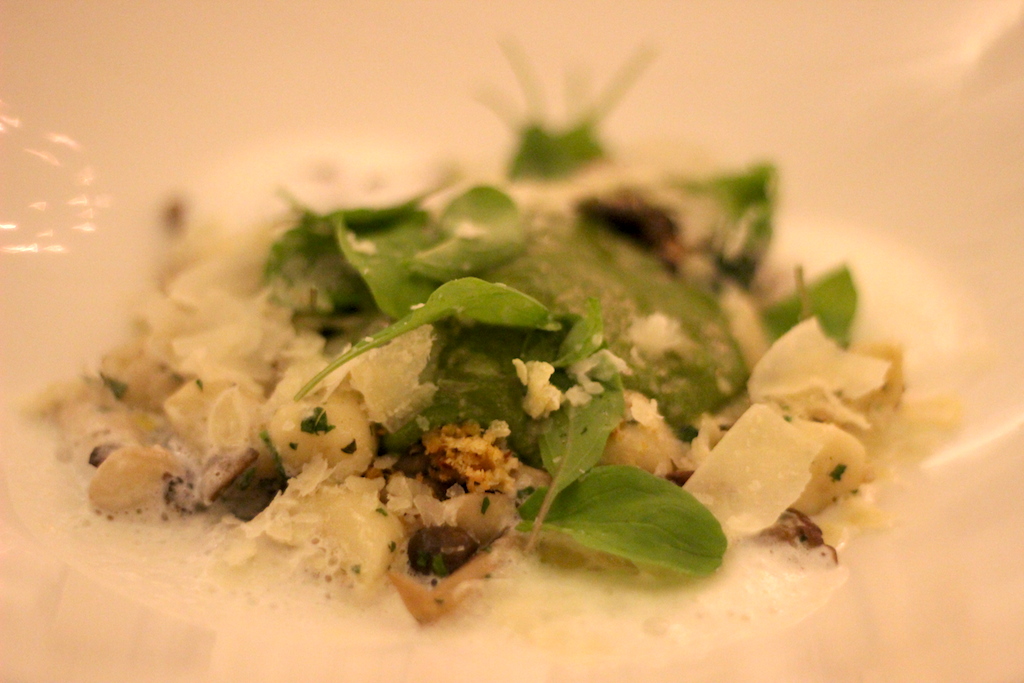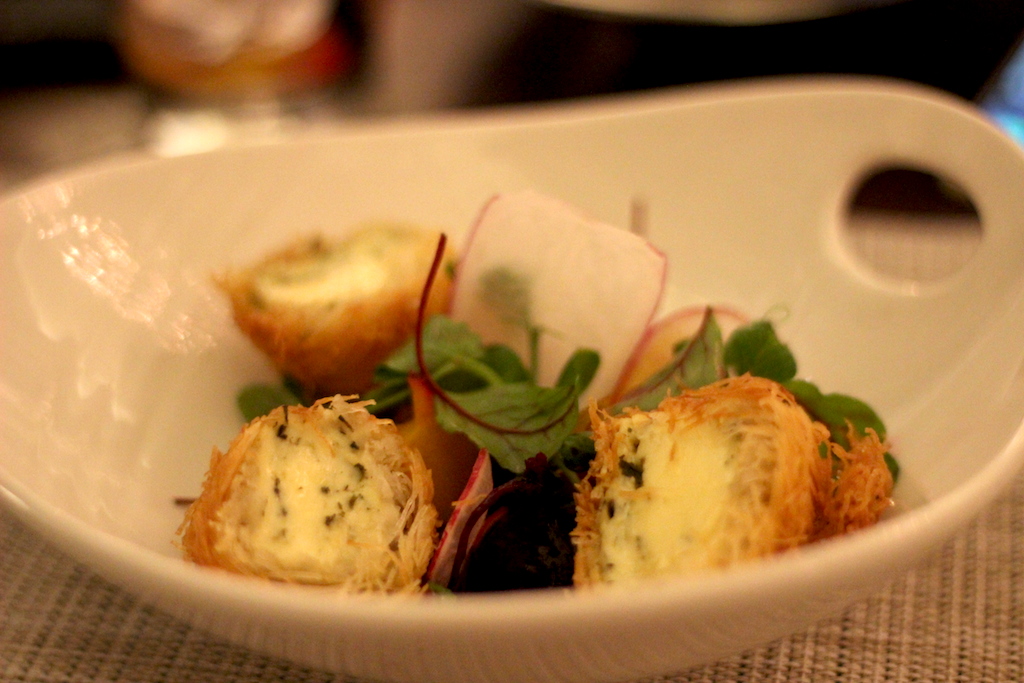 We headed back to our cosy suite happy, and full, before getting lost in the ocean of bed. I might or might not have slept diagonally, spread out like a cat.
We awoke the next morning, ready for breakfast. Well, I thought I was ready. We walked to Oasis Restaurant, ordered two double shot cappuccinos and prepared to feast. My eyes stopped on the waffle station, and, well, that was the end of me. Topped with Peppermint Crisp, cinnamon sugar, Smarties and Nutella, my inner 5 year old would have been proud. I then managed an utterly delicious custard filled croissant, before calling an end to breakfast. Without even trying the eggs Benedict, our breakfast experience began and ended with pastry. Definitely a reason for a return visit –their breakfast is open to the public – you can view the a la carte menu here, but I'd suggest skipping dinner the night before and doing the buffet. Do it.
And, on that sugar-fuelled-waffle-high, our visit to the Mount Nelson came to an end. I am so grateful that I was finally able to experience this 'grand dame' first hand – this visit will definitely not be our last.
We enjoyed our stay at no charge. With thanks to the team at the Mount Nelson for an unforgettable stay. All images and views are my own. All images taken with a Canon EOS 600D from Loot.co.za