Four women. One night. And a world of spa treatments to experience.
Now, if that doesn't sound like heaven, I'm not quite sure what does. When we visited Aquila Private Game Reserve earlier this year, we had a touch of bad luck – as the power cable to the newly-launched spa was cut earlier that morning, meaning we couldn't make the most of the gorgeous new facilities.
In, what can only be described as a act of exceptional generosity, the Aquila team invited me back, together with three of my favourite girl friends, for a night of true pampering.
Piling into the car, with a great playlist, we left Cape Town on a sunny Saturday afternoon, and arrived at Aquila just under two hours later, just in time for lunch. Helping ourselves to the buffet and a drink or two, we were shown to our rooms in the lodge, where two sets of twin beds where set for us, together with a welcome bottle of bubbly (or two). 
We barely had enough time to pop the cork, before our first set of treatments for the day began. We quickly changed into our robes, before making our way to the group treatment room, where we enjoyed massages and Indian head treatments (view the full spa menu here). Relaxed, and with exceptional bed-hair, we went back to our rooms to change for the evening game drive, where all was hidden under beanies and scarves.
We spotted zebra and giraffe, rhino and elephant – before stopping for a drink and some snacks in an opening, where our guide put up with our endless requests for group photographs. The cold soon caught up to us, and we headed back for dinner, before we lost sensation in our fingers.
Hunger seemed to appear from nowhere, and was quickly sorted by a fix of potato bake and malva pudding – together with the remaining bubbly we had brought from our rooms. It was soon time to change back into our robes, and make the most of the spa facilities – steam room and sauna – before our after dinner facials began.
We all chose variations of a QMS facial, and left in a cloud of bliss, with more than one exclamation of "that was the best facial I've ever had". Considering we were all a group of women in our 30s and 40s, it didn't stop us from making fun of our terrible post-treatment hair, or gasping in horror at our terrifying face-mask impressions. To be fair, we made up for it with looks of "oh my word, your skin looks incredible" afterwards.
While after-dinner might seem like an odd time to have a spa treatment, it meant we could wander back to our room in our zombie-like state of relaxation and simply climb into bed (and, let the products work away while we're sleeping).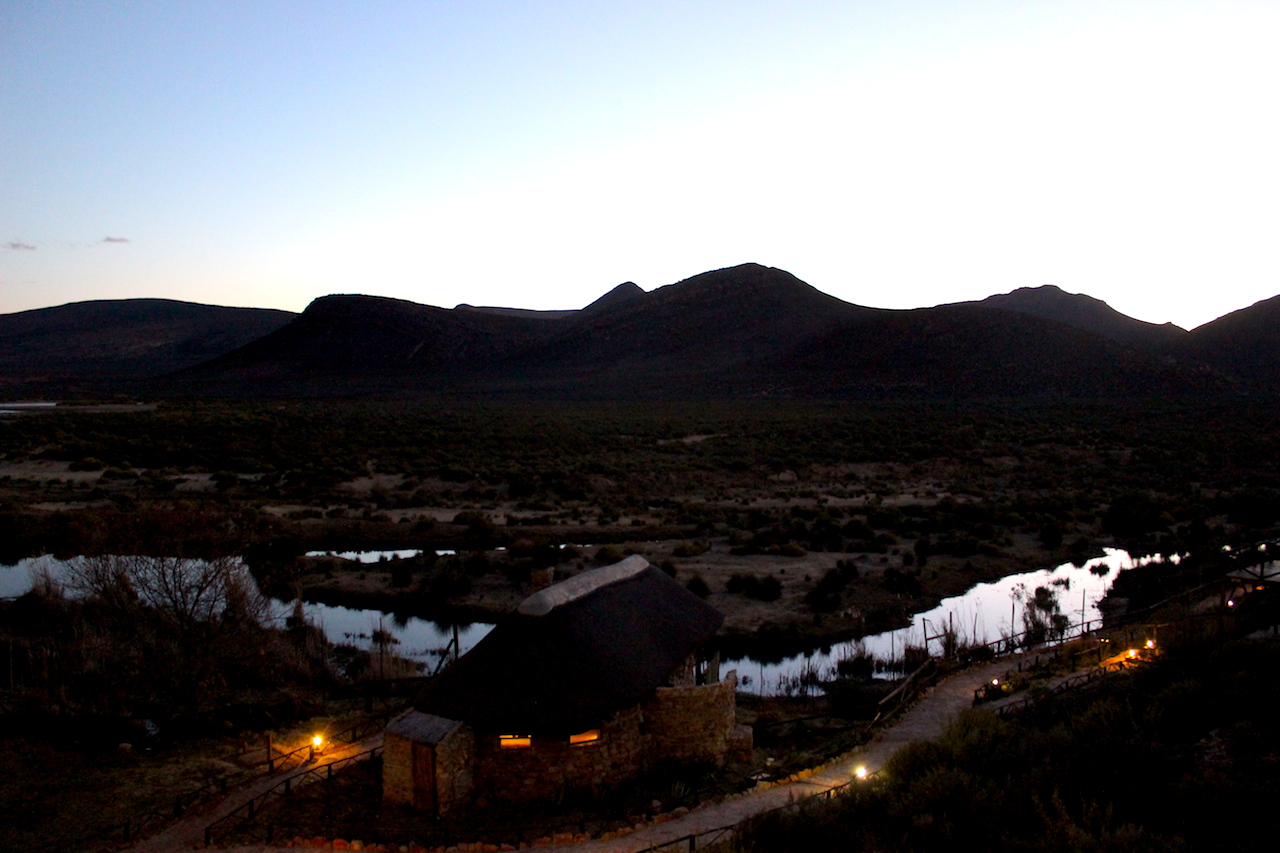 It was an early start with espressos and cappuccinos all 'round, before we hit the breakfast buffet, and soon afterwards, the road back home. But, we left feeling pampered, relaxed and grateful for the time together.
Note: We enjoyed our night as guests of Aquila. All views and images are my own.
aquila