I feel that I have quite a defined style profile for this summer, generally identified by bold prints and flowing dresses. I thought I'd found my "item of the season", when I eventually got my hands on the perfect kimono – if only I'd known that kaftans would soon enter my world.
I received an email from Habits' Jenny le Roux, a South African style institution, showcasing their new summer range – filled with bold patterns, bright colour palettes and beautiful flowing silhouettes – it was dedicated to celebrating the kaftan – something I'd never worn.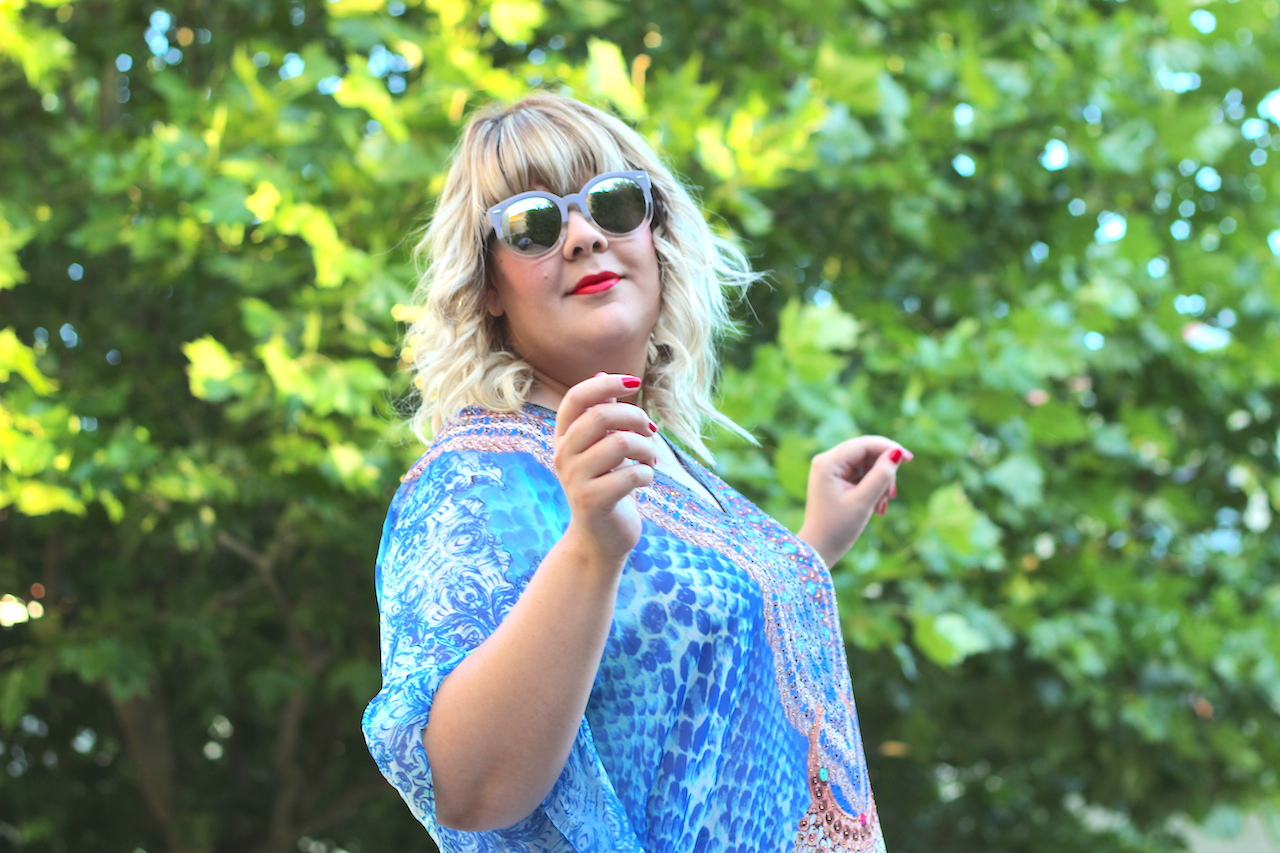 Thinking it was only designed to be worn at the pool, I've since realised that it's an instant wardrobe essential – and, honestly, just too beautiful to only wear over your costume. Yes, it is a statement piece, and I let it do all the talking. No jewellery, no shoes, just a swipe of lipstick and sunglasses.
The silk is soft and weightless, floating as you walk. I'll admit that I felt like a total hippie-goddess-flower child. I took it out for its first spin at our recent weekend at Asara, and am not ashamed to admit that I wore it to breakfast. It combines everything I love about dresses – the simplicity of getting dressed by simply throwing something over your head – with an instant elegance and "wow" factor. This is not something you wear if you want to fade into the background, and honestly – I've never been that kind of girl.
Whether you're looking for your new summer staple, or the perfect gift for a stylish friend – I'd suggest browsing their online store immediately, before they sell out.
Note: I received a kaftan at no charge for the purposes of this blog post. All views and images are my own.
Leave a comment