Busy? Hungry? Let me get straight to the point: Protégé is our new favourite place to eat in Franschhoek, and can't recommend it enough.
I mean, I'm going to spend the next 600-or-so words trying to convince you as to why you should visit, but really – exceptional food in a beautiful location with relatively reasonable prices – there's not much more you could ask for from a Franschhoek gem.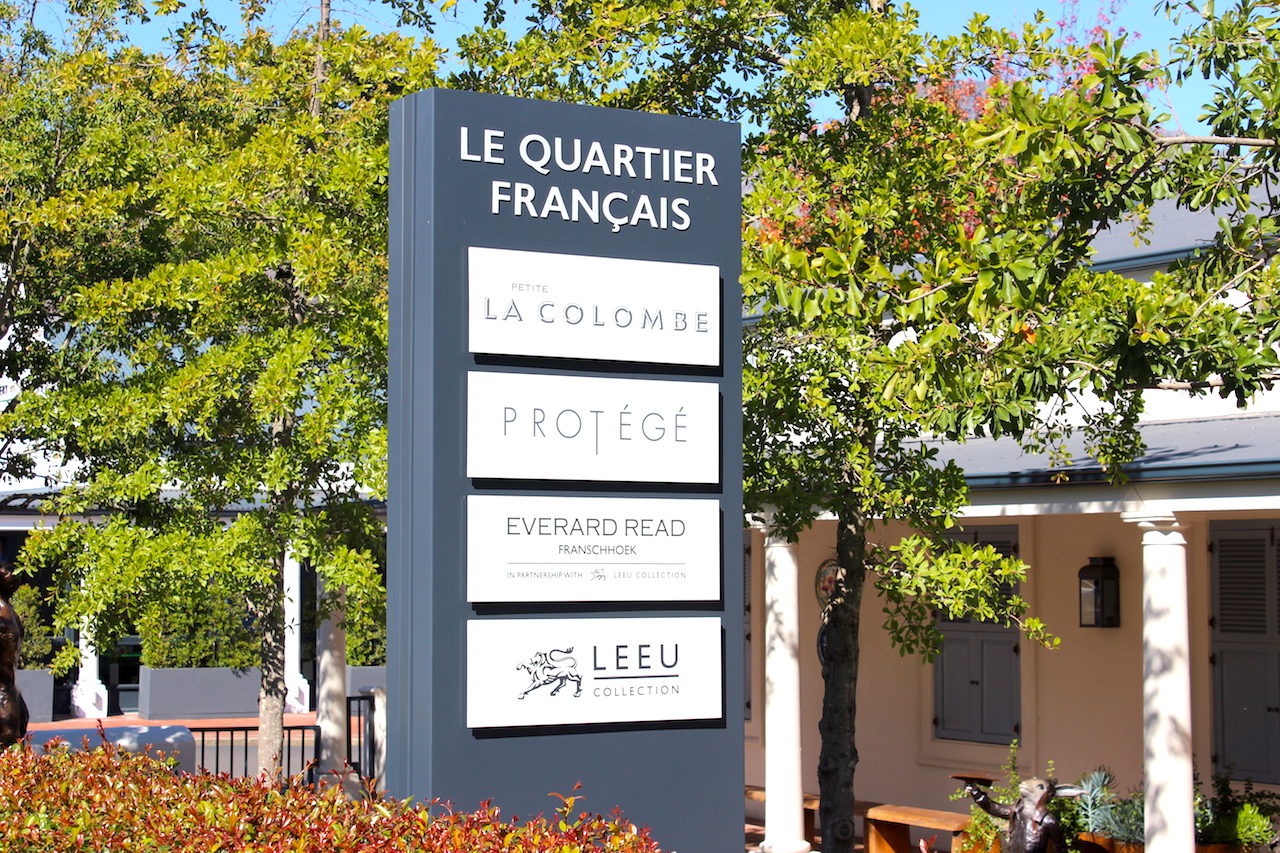 We were seated outside, and needed to take a minute to catch our breath and prepare for the meal ahead. After the previous day's feasting – including afternoon tea, a wine tasting and 11-course wine-paired dinner, we were feeling…oversaturated. There's only so much professional eating you can do in 24 hours. So, while we weren't dreading this meal, we were definitely not feeling as though we were in the best frame of mind to appreciate it.
However, after the first sip of delightfully bitter gin cocktail and mouthful of toasted sourdough with home churned-butter with wild garlic oil, we were refreshed, reinvigorated and ready to hail Protégé as ourculinary highlight of our time in Franschhoek, and one we can't wait to return to.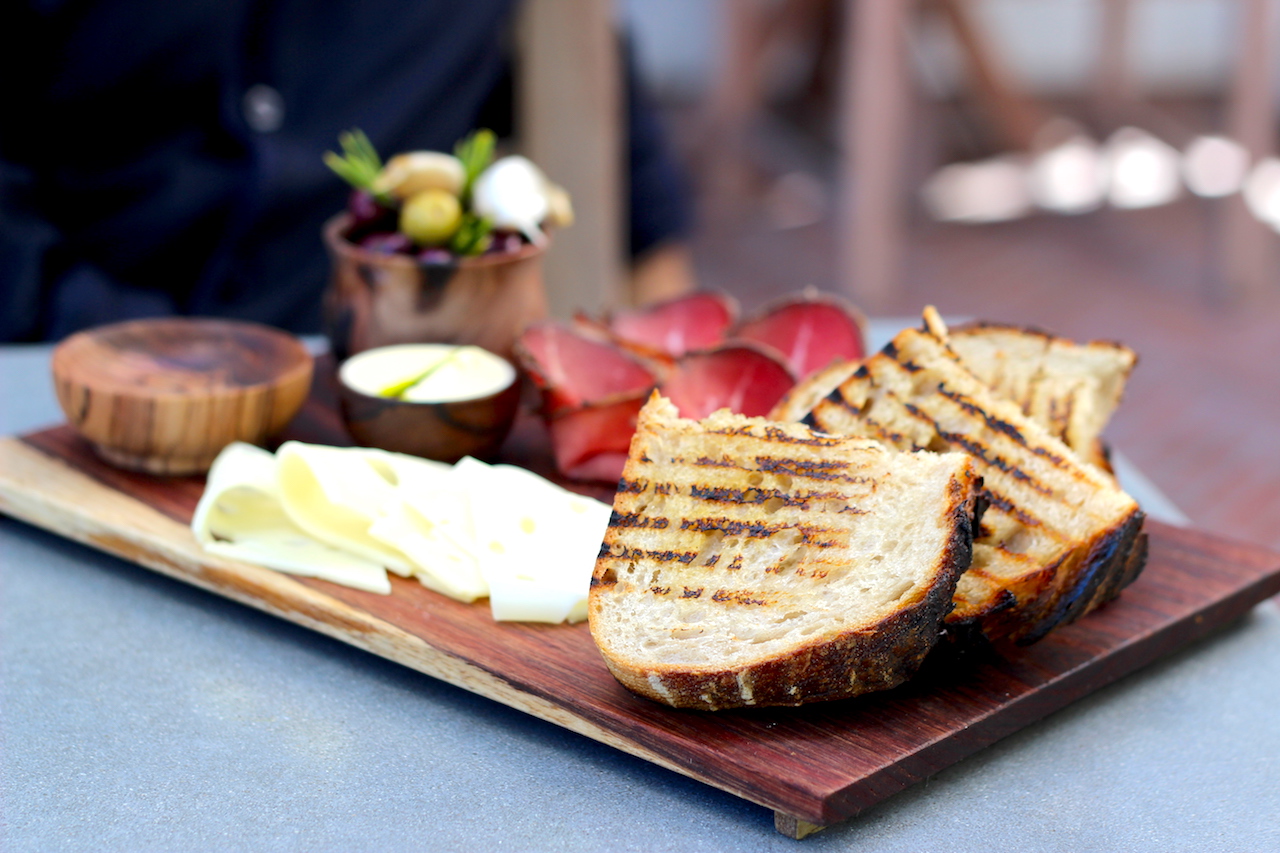 The menu is based on small dishes, with the recommendation that you order between 3 and 5 savoury dishes per person, with dessert. We shared almost everything between the two of us, so struggled to keep track of the exact number of dishes – but, I think 4 savoury dishes and a dessert would make for a satisfying meal per person.
Having made the mature decision to skip breakfast – the wise move after the overconsumption of the previous day – I was devastated to miss out on the famous Omelette Arnold Bennett, a dish I'd been looking forward to ever since our visit was confirmed, as it was only the second time I'd seen it on a restaurant menu. We were thrilled to hear that it had previously been part of the chef's lunch menu, so we were able to add it to our dishes for the afternoon. You can read about the history of the dish here, but it's some combination of Hollandaise, béchamel, cheese, cream, eggs and smoked salmon or haddock.
It was an indulgent, luscious dish – and, one I'm thrilled I was able to experience again. As a breakfast or brunch item, it's sure to cure any ails you might have – but, as part of lunch, we weren't quite able to conquer it and had to leave a third behind, mourning as it was taken back to the kitchen.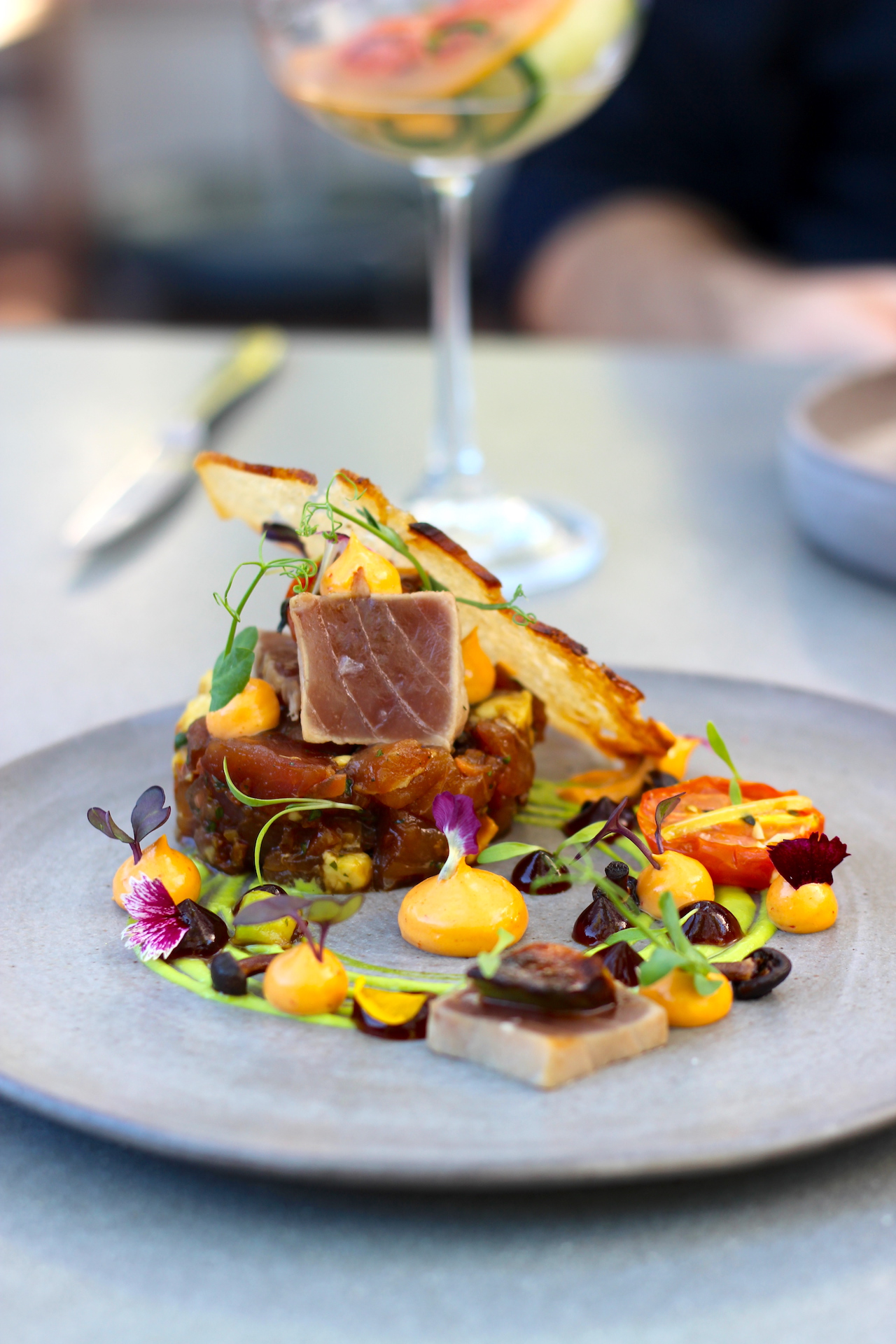 The dishes continued – Asian-style Saldanah bay oysters and tuna tartare and tataki with avocado and chipotle, the latter a generous, delicious portion that I would easily point out as a highlight of the meal – but, as we go on, you'll realise almost every dish was simply exceptional.
Then there was delicately cured trout with hazelnuts and endive, Korean-fried chicken, porcini risotto – a perfectly paced progression of one delicious dish after the next. Portions weren't too large – enough for you to appreciate the flavours of each, but not too much that you're left dreading what is to come.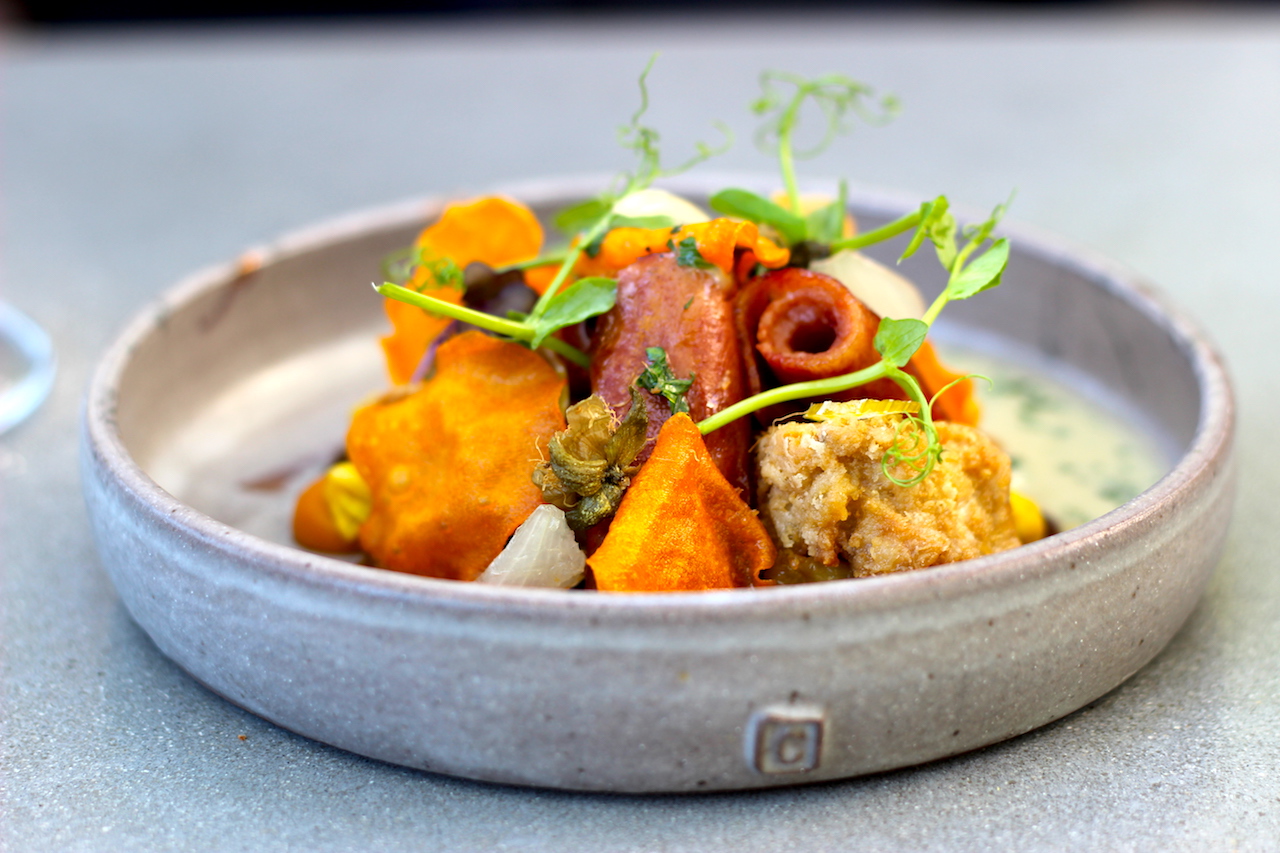 Oh, a moment of silence for dessert. I often lament at how true chocolate desserts seem to be disappearing from restaurant menus in favour of more experimental or modern dishes – however, I'm an old school chocoholic at heart, so was thrilled to see this gem on the menu – a chocolate and peanut butter terrine that I'm still dreaming of.
We shared it – as turned out to be the wise decision, as it was as rich as it looked – but, didn't regret a single bite. Despite its richness, it was incredibly well balanced and an absolute highlight with which to end the meal.
If you are ever in Franschhoek again, I can't recommend a visit to Protégé highly enough – it's top of our must-eat list and we can't wait to return. Their winter special makes it that much more tempting.
We enjoyed our meal as guests of Protégé. All views and images are my own.
franschhoek