Is there a better way to spend a Sunday afternoon than sipping on MCC and enjoying sweet treats in the heart of green Constantia? I think the answer is a firm "no", after a recent visit to the Cellars-Hohenhort for tea.
We adore the Cellars-Hohenhort, well, particularly The Greenhouse Restaurant – but, had never really ventured further in exploring what else this gem in the Constantia Winelands had to offer. So, when received the invitation to join them for a Classic High Tea, I was only too excited to get to know the property a bit better.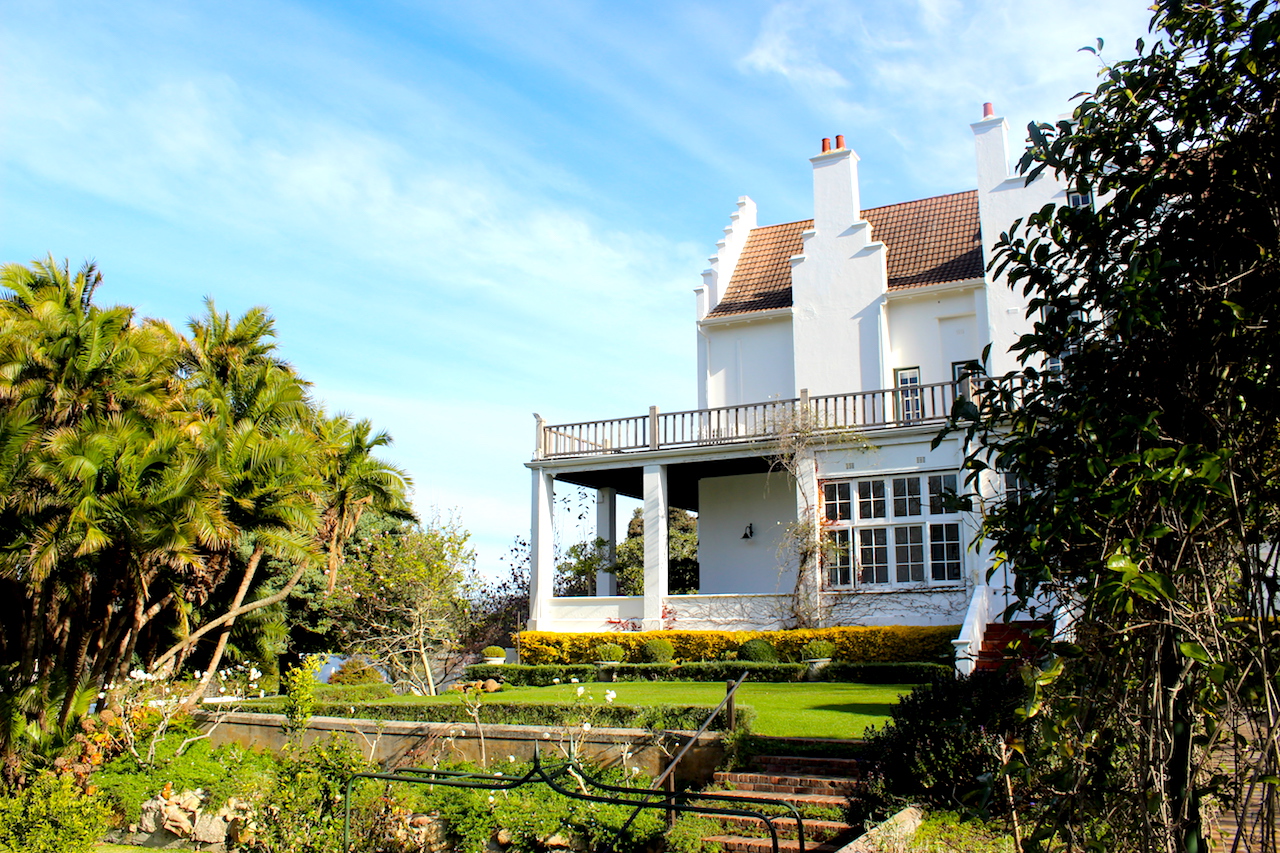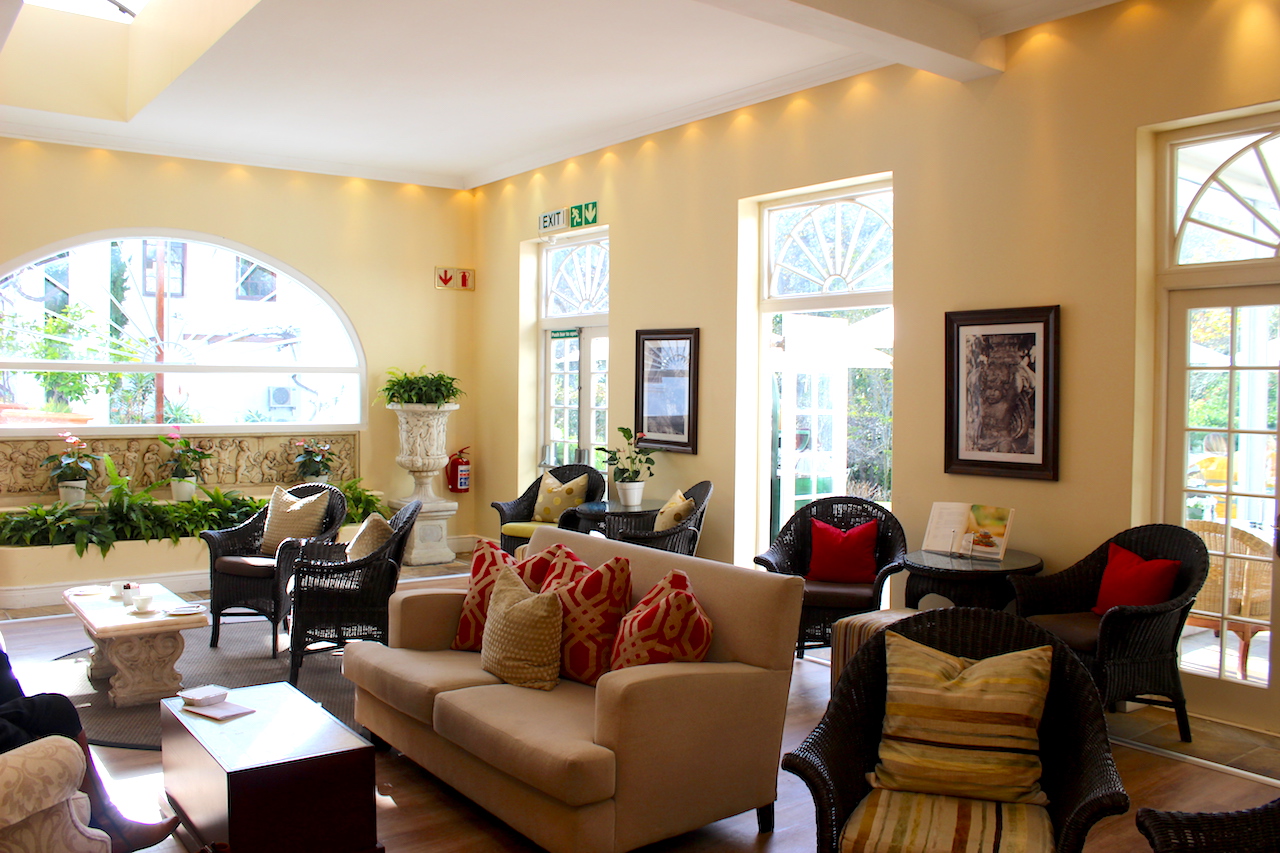 Lucky to have chosen an absolute gem of a winter's day for our visit, we made the most of the sunshine and clear blue skies by choosing to sit outside for our feast – although, there are couches indoors, and a sun-filled sunroom if the elements aren't on your side.
Foregoing the option of tea or coffee and choosing MCC instead – although, Luke opted for a soothing camomile – we relaxed, took in the views, and waited for our stand of treats to arrive.
Comprising sweet and savoury items – you can view the menu here – I initially thought we would need to order a few more items to compensate for our lack of lunch – with tea starting at 15h00, we thought it best to skip lunch to fully enjoy the treats on offer. However, the R245 pp spread was more than we could have hoped to finish, and was also accompanied by a delicious selection of cheeses – we couldn't choose a favourite – and beef and Peppadew kebabs on a separate plate. This is no mere stand of snacks: it's a multi-layered feast.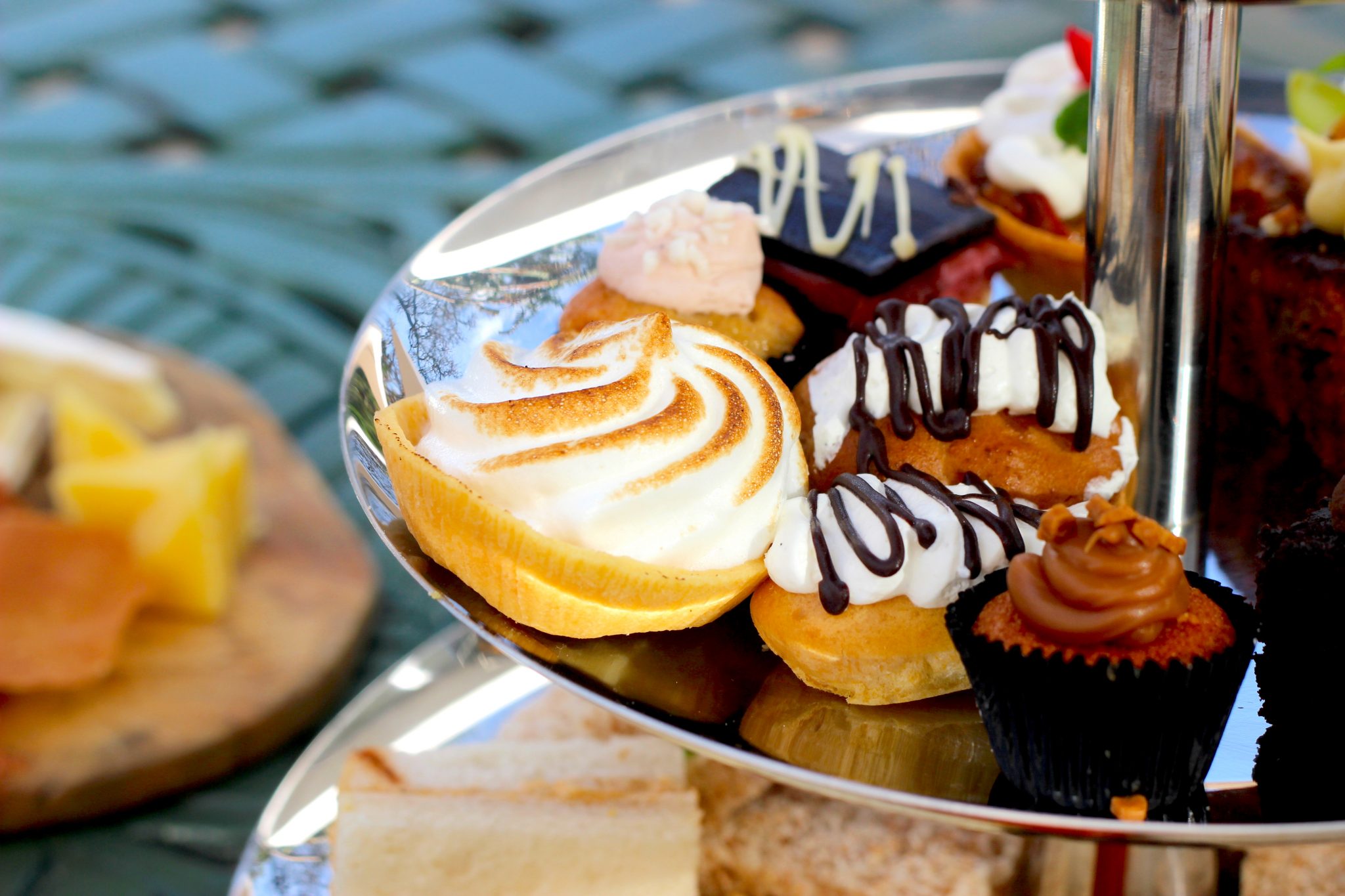 Starting with the savoury items, we worked our way through smoked salmon blinis with chive cream cheese, the perfect crustless cucumber sandwiches, mini tarts and more – before starting the sugar high that mini-eclairs, lime tarts and a phenomenal carrot cake brought with them.
There was absolutely another glass of bubbly involved, as we picked our way through the stand, while relaxing in the weak winter sunshine.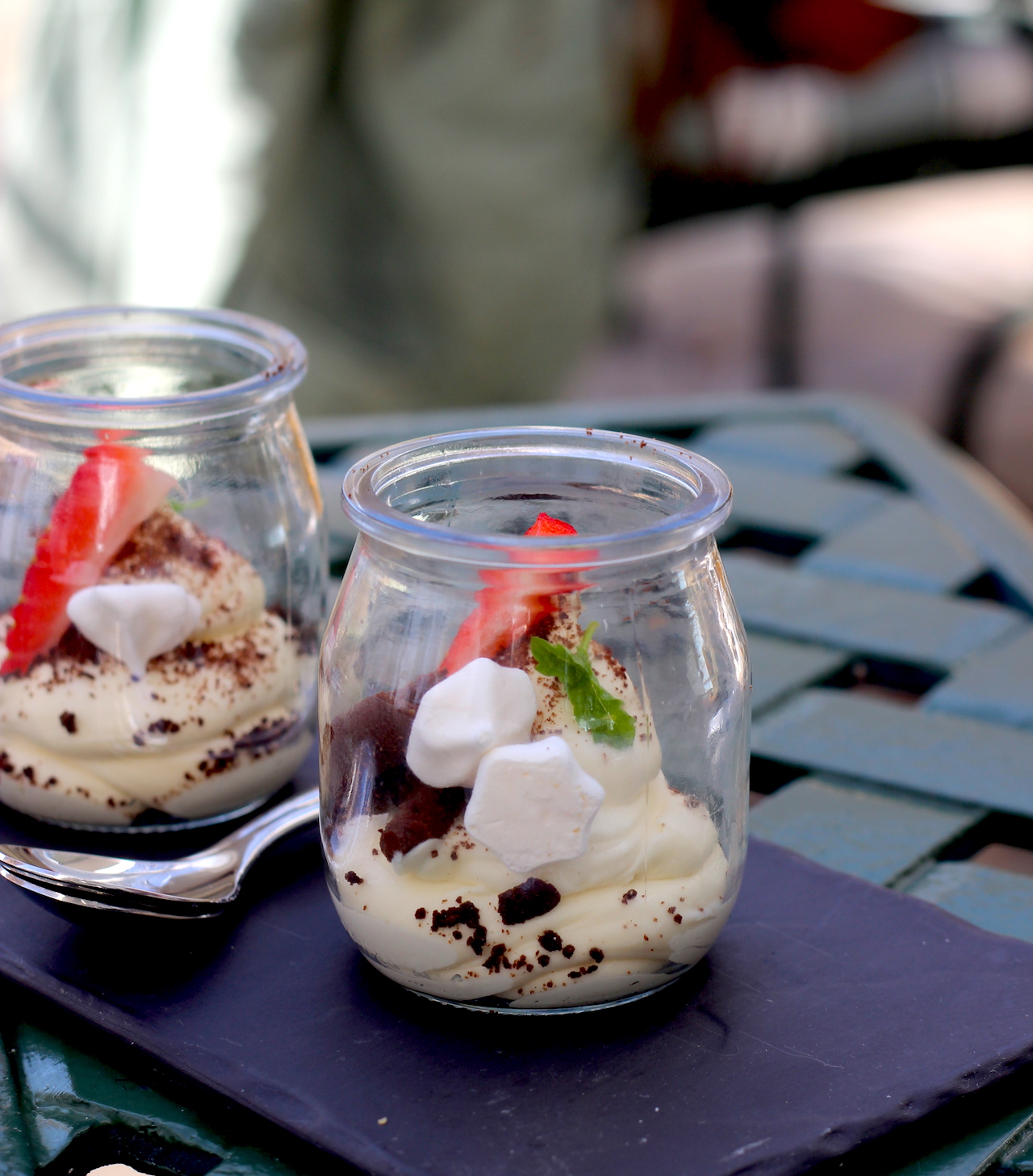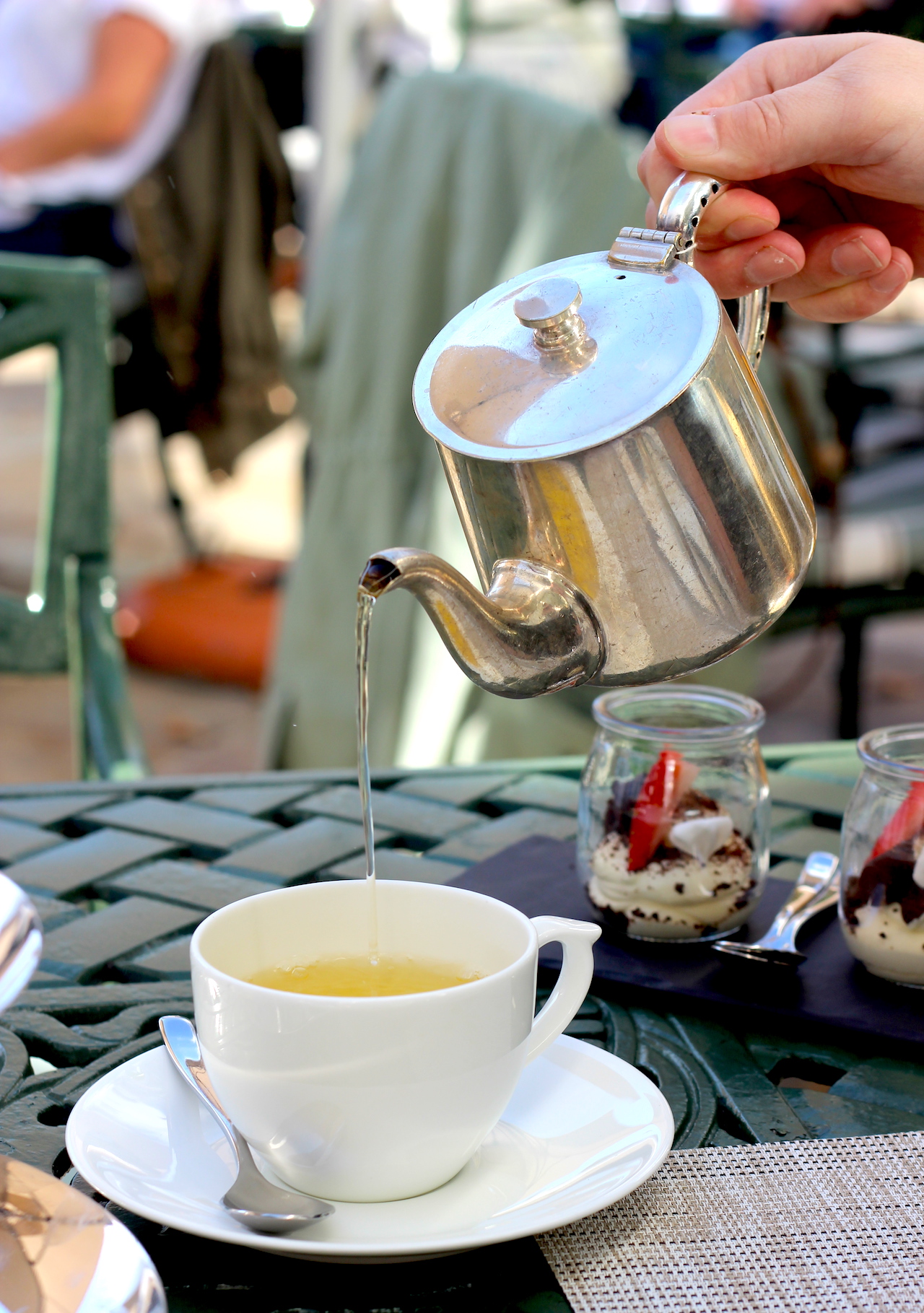 Our visited ended with a leisurely stroll through their gorgeous gardens – a perfectly delicious way to end a weekend – and, to ensure you start Monday with a few good memories to keep you going.
Note: We enjoyed our visit as guests of the Cellars-Hohehort. All views and images are my own.
featured