Let's just get straight into it: This was the most magical experience of my life.
With 36 hours in the Magaliesburg, I was determined to fit in as much as I possibly could – and, when I discovered that Air Ventures operated hot air balloon flights in the area, I knew it had to make a plan to fit it in. And, let's just say, it might well have been the highlight of the weekend.
Considering this was one of the first forms of human flight, it's amazing how foreign and mesmerizing the process of getting in the air was. Arriving to a pitch black field, your eyes don't pick up the gently inflating balloon on the grass, until its shape is hit with the headlights of the car. The balloon is inflated by fan, before being finished with a few bursts of hot air from the burners, which sees the balloon – and basket – move from lying on the ground, to gently tugging at the ropes keeping it tied down.
It was a small flight, with only four of us on board – we were called to get in to what I jokingly referred to as a giant picnic basket, but, to be honest – it wasn't that far from the truth. Once in and settled, we got a quick safety briefing, and a few minutes later we were on our way up, just in time to see the pinks and purples of the sunrise behind us.
Watch a short video of the experience here.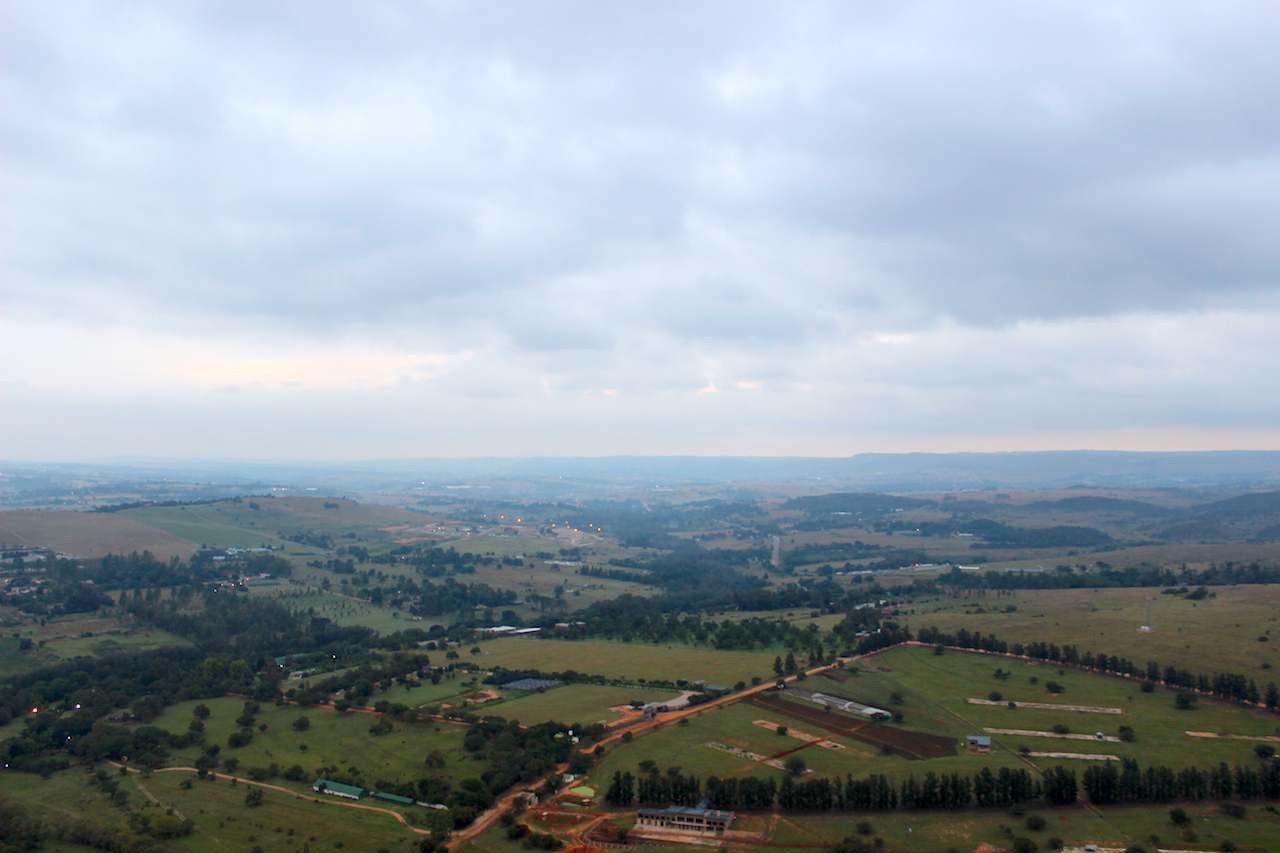 What you need to know
It's probably not going to be as cold as you think. I went up in March and wore a short-sleeved jumpsuit and a jacket and was perfectly comfortable.
The flight is completely weather dependant. I was lucky and the weather was perfect on the morning we went up, but understand that this is beyond the pilot's control.
The pilot can't control your direction or route – you'll go where the wind takes you. Be zen with it.
You will probably be comfortable, even if you're scared of heights. The basket comes up to chest height and the movement is very gentle as you float along.
The burners do get a little toasty. I wasn't directly under them, but could still feel the heat on the top of my head. So, a beanie isn't a terrible idea, if not for warmth, but to protect against the heat.
The flight lasted just under an hour, and saw us constantly swiveling our necks trying to take it all in (although, the balloon does rotate, so no matter where you are in the basket, you'll get a view from the front). If this was ever a bucket list item for you, or something on your "maybe one day" note pad – I cannot recommend the experience highly enough.
You can find all rates and book online here.
I enjoyed my flight compliments of Air Ventures. All views and images are my own.