With pouring rain, early sunsets and gail-force winds – local dining specials are surely one of the biggest positives of a Cape winter (along with copious amounts of red wine and roaring fireplaces).
As not all specials are created equal, I think I might have just found the best of the lot. We've loved Kyoto Garden Sushi for years – and I was thrilled to be there when Scott and his team won Eat Out Best Asian Restaurant in 2014 – and, with the discovery of their R170 winter special, we might just move in this winter.
Now, I would normally class Kyoto into a 'special occasion' sort of place – with mains around R100 – R170 per dish. However, the winter special makes it more than accessible to almost everyone. For R170pp, you have three courses and a glass of wine – an option of two whites or a red. There are three options each for first and second course, and black sesame ice cream for dessert.
Luke opted for the tuna tartare to start – an old favourite – while I had the miso soup. Both impressed, and my soup in particular was the perfect, warming start to the meal. Filled with enoki mushrooms, rice noodles, seaweed and tofu, it was by far the best miso soup I've had – although, we'd expect nothing less from Kyoto.
Intrigued by what was exactly so special about the special fish, Luke decided to order it for his main course. I had the vegetarian option of vegetable tempura, which wasn't shown on the menu. The fish was indeed special – with Luke having no regret in ordering it. A hearty portion, he ensured every grain of rice was painstakingly picked up by his chopsticks.
My tempura was good, as it always is, but I feel it is more of a starter type dish than a main course – I did finish it feeling a little hungry, especially as I wasn't able to have dessert (vegan dessert options are generally challenging).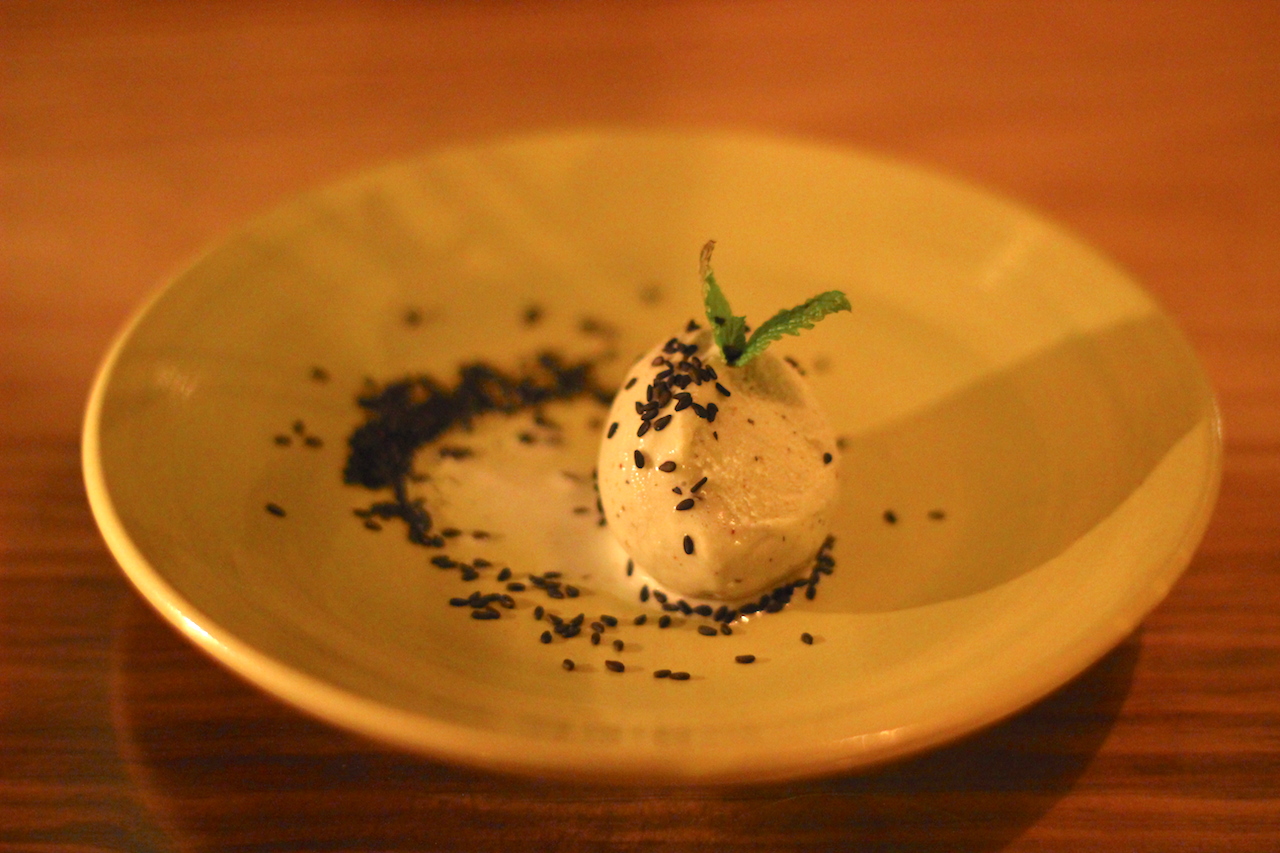 The value of the dishes Luke had, if ordered a la carte, would have been in excess of R360, excluding wine – keeping in mind the special fish goes for R175 alone. If Kyoto has always been on your 'must visit' list, and you just haven't gotten around to it – or, if the prices have been prohibitive, then this is your chance. For regulars, I expect that visits will become that much more frequent.
Enjoy 3 courses plus a glass of wine at Kyoto Garden Sushi until the end of July 2016. Booking required.
We enjoyed our meal as guests of Kyoto Garden Sushi. All views and images are my own.