With Mercedes-Benz Cape Town Fashion Week 2017 reduced to no more than five shows over two days, I'm calling this my "March" post – as the event has been rescheduled to 6-8 April.
I'm not sure if the shows that went ahead will be repeated, but wanted to give you a look at my favourites from what I did manage to see. Yes, the venue was a disaster, but it was my first fashion week and I loved every minute.
I made a conscious effort to only wear local designers for all the fashion week events – which included a media launch, pre-party and two days of shows. I had another showstopper from Ruff Tung planned for the third day, which I'm now hoping I can bank for fashion week round two, in April.
Habits by Jenny le Roux
I've featured a piece from Habits before, so was thrilled to meet and get to know Jenny at the events leading up to fashion week. Her collection was called "It's complicated", and showcased war-like sheer camo, faux fur, African-inspired black and silver and a jewel-toned array of velvet. I had a hint of what to expect, and went in firmly apprehensive about the season's impending ambush of velvet – and walked away lusting after a gorgeous emerald-toned velvet midi dress – which sadly moved too quickly for me to photograph. Not going to pretend that fashion photography is my forte. A behemoth of a collection, we expected nothing more from one of the founders of the SA fashion scene. And, Jenny did not disappoint. PS – special mention of the black, waist-tied cigarette pants below, too. You can shop Habits online here.


Droomer by Cleo Droomer
Cleo designs by the Leonardo da Vinci quote that "Simplicity is the ultimate sophistication" – and that shone through in his collection. A little sports-luxe, with gorgeous, oversized coats and jackets in white, off-white and silver, it's a collection that will easily transition from runway to real-life. I'm lusting after two coats in particular, but am under no illusion that it will be, ahem, in my budget. One of the opening shows of fashion week, it was a fantastic introduction – and a name I will definitely be keeping an eye on.
You can view his site here, stay up to date on Instagram here and read a recent interview with Cleo here.
Joanna Hedley
Not a name I was familiar with before the show, Joanna's collection instantly blew me away. The vibrant prints, gorgeous dresses – and headwear by Antheia Headwear – I'd happy take any off the looks straight off the runway and make it my summer outfit. Just spectacular. Another name I'll be following closely.
Focusing on resort wear, you can read an interview with her on ELLE here.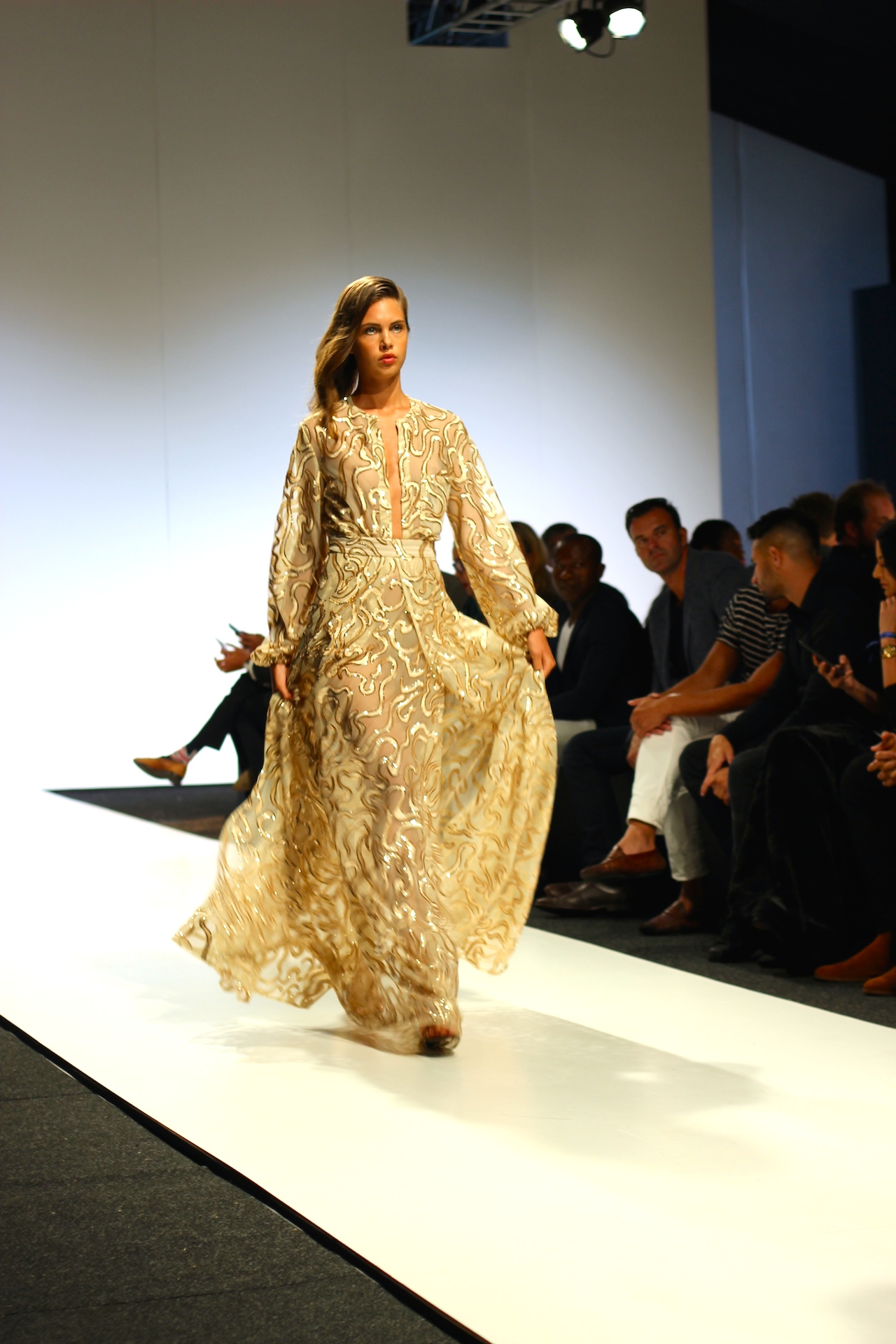 You can view all my #MBFWCT17 posts here.
Note: I attended MBFWCT17 as a member of the media. All views and images are my own.
Leave a comment