As soon as we heard we had a safari trip in our future, my first thought was "how am I going to stay warm"?
Heading to Aquila Private Game Reserve in Touws Rivier, I immediately asked what the temperatures would be like, especially for morning and evening game drives. They didn't mince their words, and replied with an honest "freezing". My cupboard is well-equipped with coats, but no jackets or game-drive appropriate attire.
As I'm mostly a pretty dress kinda gal, getting warm and practical didn't fill me with too much excitement – I'll admit that I'd rather feel pretty than wear an extra layer. But, after a quick browse online, I spotted the perfect jersey and padded parka jacket – both from cath.nic by Queenspark – and, both items I would happily wear again. Deciding to go all the way, I decided to look for a pair of pants from them too – and, once I spotted a warm pair of leggings, my mind was made up.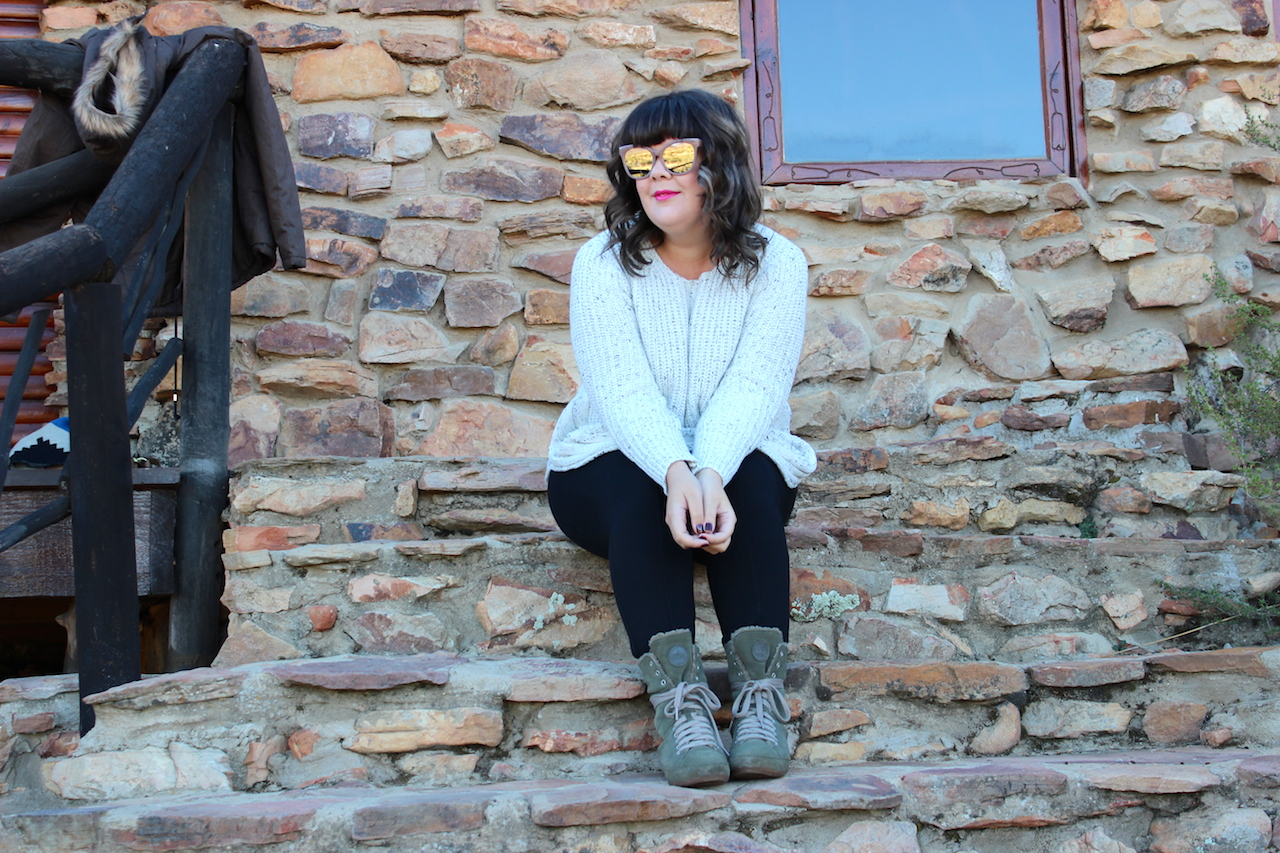 The parka is a beautiful shade of taupe, that would be as comfortable with a pair of jeans and sneakers as it is out in the bush. The mottled jersey was always going to be a favourite – flattering, soft, comfortable, with beautiful scalloped cut-out detail on the side – it got a "wow" from the Mr when I tried it on. As jerseys can often err on the side of frumpy and unflattering, this is a complete gem and is totally going to be a MVP in my winter wardrobe.
You get get the exact items I got here – parka // gloves // leggings – but, I strongly suggest going in to a store to view the full ranges, and try on a few sizes. As a size 16, I was surprised that I was a large across leggings, jersey and parka – if I was ordering online I would have taken an XL, which would have been too big. I went to the Canal Walk branch, which had a great selection of items.
Come the 4pm game drive, my gloves were on, my hood was up – and I was as cosy as a bug in a bush rug, so to speak. Thank you, Queenspark, for making winter beautifully cosy.
Note: I received these items at no cost from Queenspark. All views and images are my own.
Leave a comment