A quarter way through, I think I can firmly say that 2019 is the year of making things happen and improvement.
Years often blur into each other and I've tended to rather passively go with the flow – but, this year has definitely had more intention to it, little by little actively working on making life better – and, much of our small home improvements have been in partnership with HomeChoice.
We're firmly in Cape Town over the winter season, so I've teamed up with them again to showcase four items that we've recently added to our home, to make the coming winter that much cosier.
For you
Ok, yes, not technically for the home, but great chilling-on-the-couch options too, I love these floral sneakers for bringing a bit of life and colour to an otherwise dreary season – and, I mean – they had me at pink and floral, really.
This season, I'm also planning on spending a lot more time doing just this – reigniting my love of reading. I was such a bookworm when I was younger, all through to my degree in English Literature and Political Science – and I feel it's time I spend a little more time between the pages of a few novels, and less time mindlessly scrolling on my phone.
For the bedroom
Next up: the bedroom. After almost 10 years together, we're also investing in a new bed over the coming weeks – so, it made sense to do a deeper refresh of the room with a new duvet cover set, too. I love grey as a neutral base, and this set came with a fitted sheet, flat sheet (embroidered!) and four pillowcases, so we feel like we're living our best fancy hotel life every night, minus the turndown service.
I mentioned a few months ago that we added a quilt to our bedroom arsenal too – predominantly for summer – but, as you can see – it's a great addition for in-between nights throughout the year. And yes, that canvas above the bed needs to be replaced, too – if you spot anything beautiful as a replacement, please shout.
For the home
We initially intended this incredible bluetooth speaker to be a replacement for my decades-old music player I've had since high school, so we'd have something appropriate for dinner party music in the dining room. However, it's quickly become a how-did-we-ever-live-without-it item. From hanging in the kitchen for music while we cook, to connecting to our MacBook for cinema-sound series in bed at night – we're even contemplating buying another for true surround sound.
It connects easily to any bluetooth device – laptop, phone etc – and produces incredible sound. Our home has become an infinitely happier one with it in it.
For the kitchen
And, finally – we move to the kitchen. Luke's wanted a pressure cooker for years, and I've been one hundred per cent against it, picturing those old-fashioned models you put on the stove, with many a horror story about them exploding. So, when I saw this modern, electric version – I caved. And, am thrilled that I did.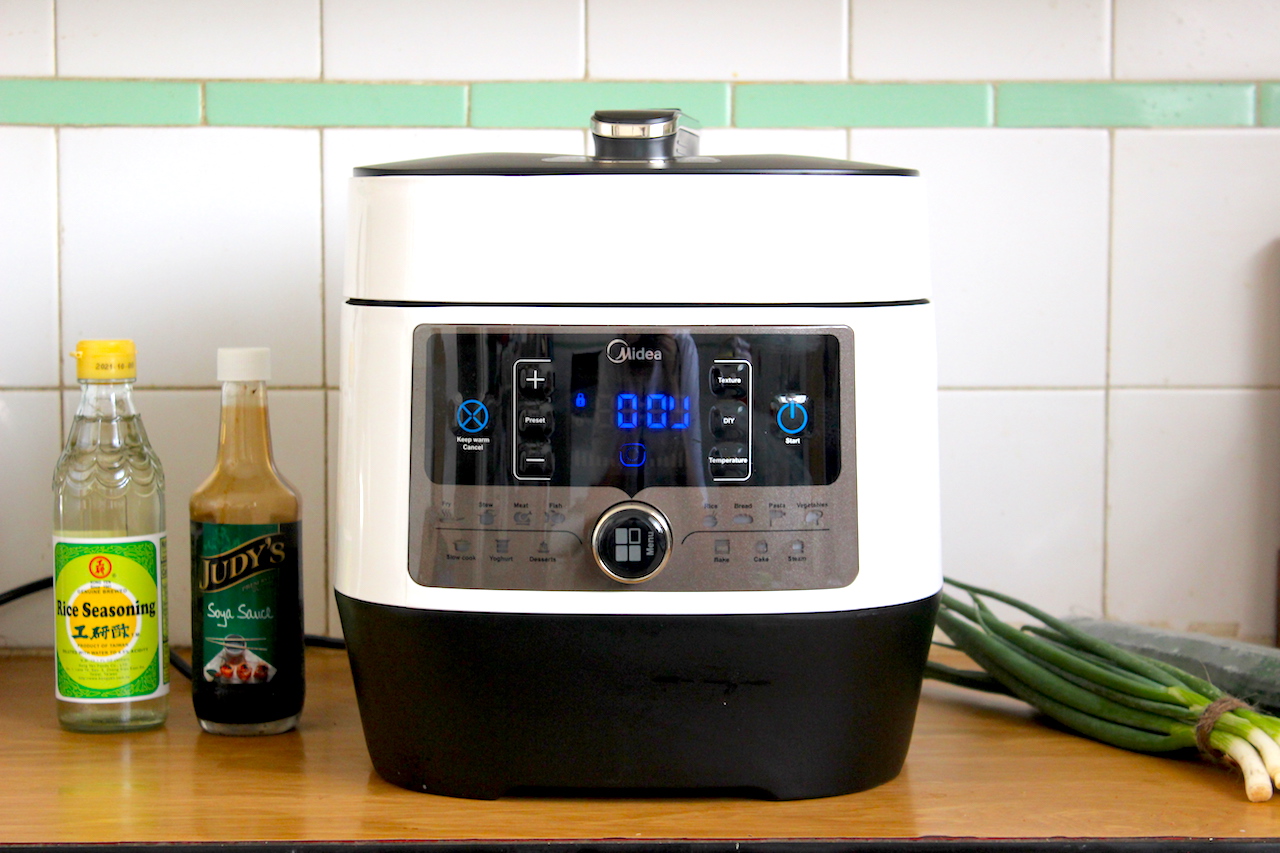 It's intuitively easy to use, and I've made pulled pork tacos and Asian-braised beef shortribs for Luke since we've had it – both done in a third of the time they would take using a traditional pot and stove. We have so many other recipes we can't wait to try out – apparently this little wondrous machine can make everything from yoghurt to bread – so, if nothing else, this winter is going to be delicious.
This post was sponsored by HomeChoice. All views and images are my own.