Recently the stars aligned in the most spectacular fashion, and resulted in us spending an absolute dream of a weekend in Franschhoek.
We wined and dined at – objectively – the best restaurants in town, sipped award-winning wine – and, called Le Quartier Français "home" – if only for a night. And, while we barely had a minute to breath between wining and dining, we regularly took a second or two to whisper a little thanks of gratitude – because, Le Quarter Français has always been on my travel wishlist.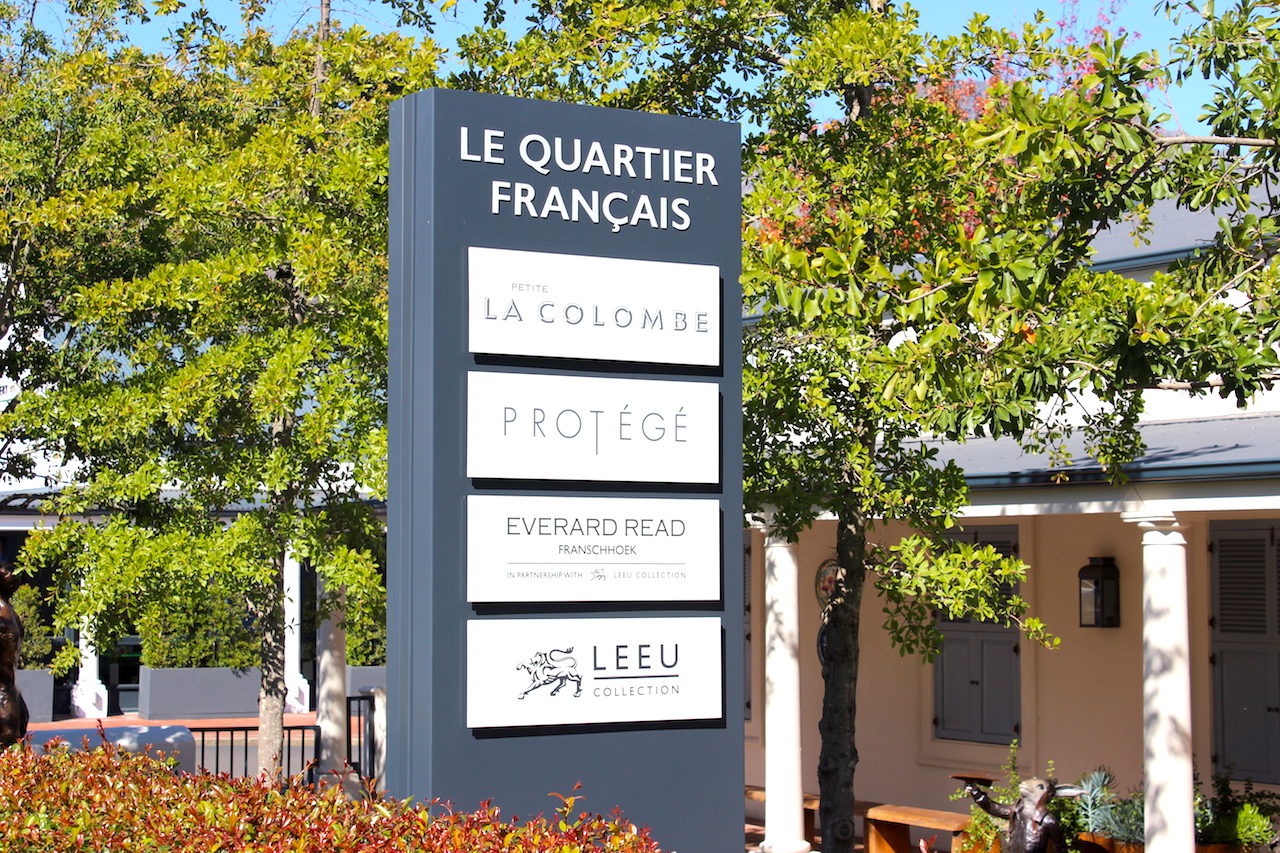 Years ago, when I started this blog, The Tasting Room at Le Quartier Français remained top of our "to eat" list, as we'd ticked off most of the other top restaurants in the Cape from our list. Sadly, we never made it while it existed, so considered it a privilege to eventually make our way to the hotel – and, dine at both its onsite restaurants – La Petite Colombe and Protégé – the former currently ranked 5th best in the country.
Now that you've had the preamble, let's jump into the property itself. Owned by the exclusive Leeu Collection – who seem to be single-handedly reinvigorating Franschhoek – Le Quartier Français is on Franchhoek's Main Road, ensuring that you're as central as you could hope to be, especially if you'd like to explore by foot. However, thanks to the layout of the hotel, it feels as though you're ensconced in a private French village, kilometres away from civilisation.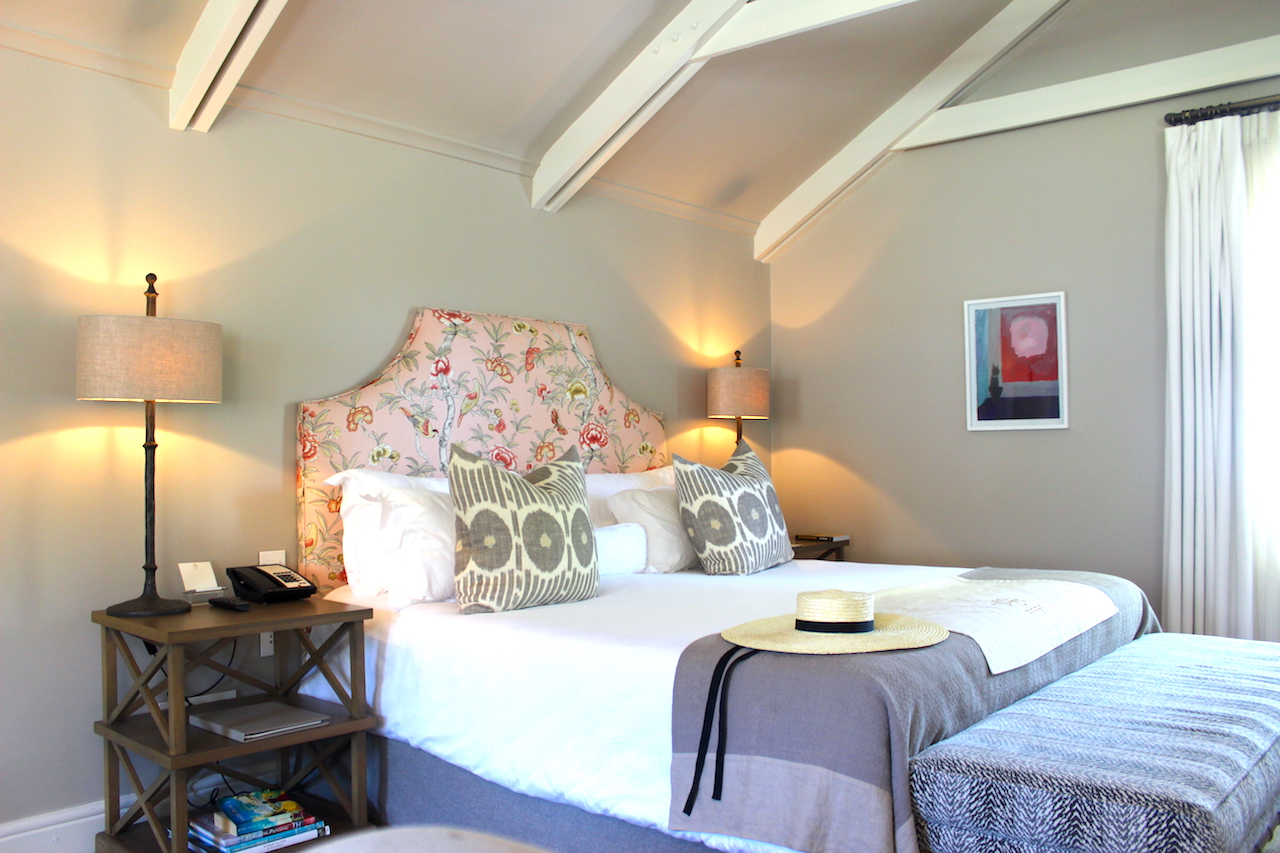 Most rooms face the central courtyard, which is dominated by a sparkling pool, complete with loungers, garden and poolside bar. Ours was an Auberge Room on the first floor, which had its own little sitting area and fireplace, as well as a beautiful free-standing bath.
There is a gym, but no spa on the property – however, guests are able to use the complimentary shuttles to Leeu Estates, barely 5 minutes away – which houses a jaw-dropping spa. And, while a little pamper session is highly recommended – you'll understand when you see it – it's worth fitting in some time to explore Leeu Estates during your stay – their gardens and sculptures are incredible, and they're also home to The Wine Studio, where you can taste award-winning Mullineux & Leeu Family Wines.
I don't think I need to mention how comfortable the bed was, or the luxurious bathroom amenities – because, when you're at this level of luxury, those are the expected necessities – that, of course, absolutely delivered. But, rather the smaller touches of homemade sweet treats to enjoy in the room, the umbrella and umbrella stands just-in-case and deck chairs by the pool that seem to be made for that post-nap lunch in the sunshine.
If you're looking for the perfect luxurious escape in Franschhoek, you need to call Le Quartier Français "home", at least once in your life.
Note: We enjoyed our stay as guests of Leeu Collection. All views and images are my own.
franschhoek